S'mores Cones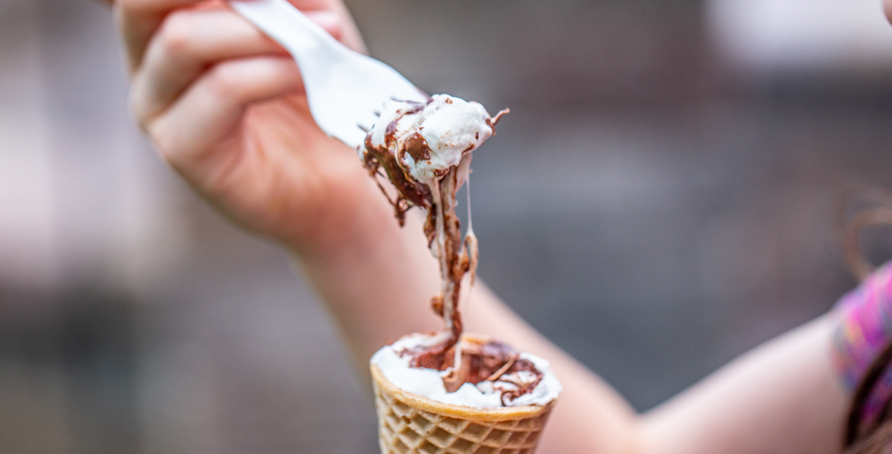 This summer is all about living my best life. Seems pretty obvious, but guys, I just am no longer going to waste my time with things that don't matter.
Family matters. Friendships matter. Faith matters. Food matters.
Lot's of important F's here.
I'm getting my face out of my phone. Offline. I am going to be getting outside more with my family and enjoying our time together.
Last week we went on a trip to Macinack Island. There were no cars on the island.
I repeat: NO CARS.
It was so liberating. Everything was slow paced and just perfect. I'll be sharing some more from that trip soon (you can see some highlights on my IG stories if you can't wait). But what I realized is these are moments and experiences with my family are the ones that I'll cherish forever. Sounds cheesy, but it's true.
We are seizing the summer! Spending as much time by the pool, camping, and just hanging out together.
I realize the irony of this as I am typing and sharing this 'recipe' on the internet, but that's where our friendship is based. Yours and mine. Because you are important to me, too.
My internet friends.
So, I'm popping in here today to share with you a simple, but awesome treat that you can make the next time you and your family head outside for a campfire. S'mores cones!
It's like a slightly less messy version of s'mores in a fun cone shaped treat.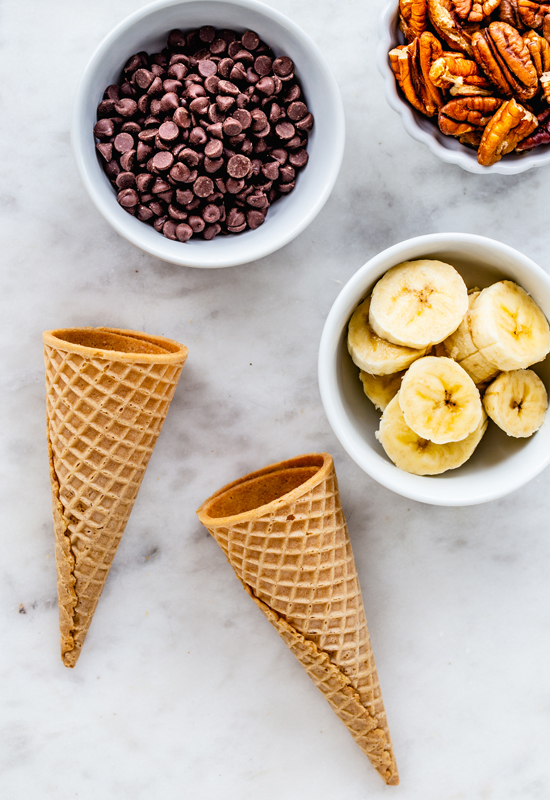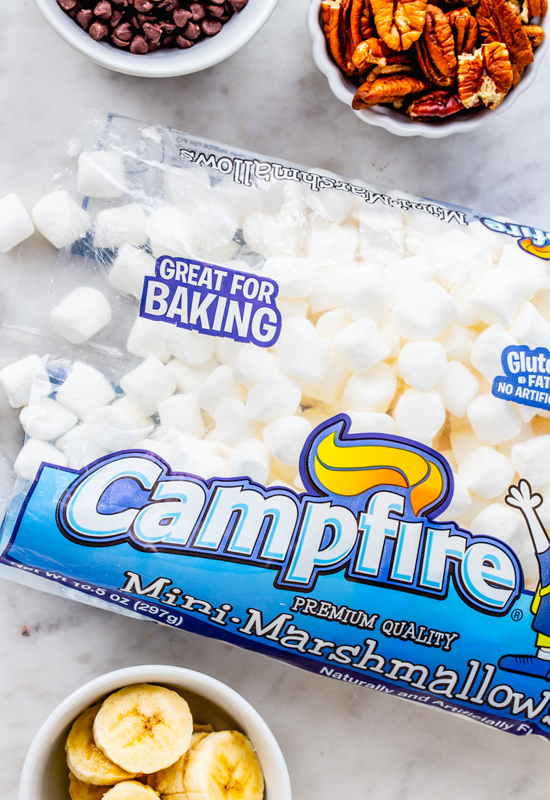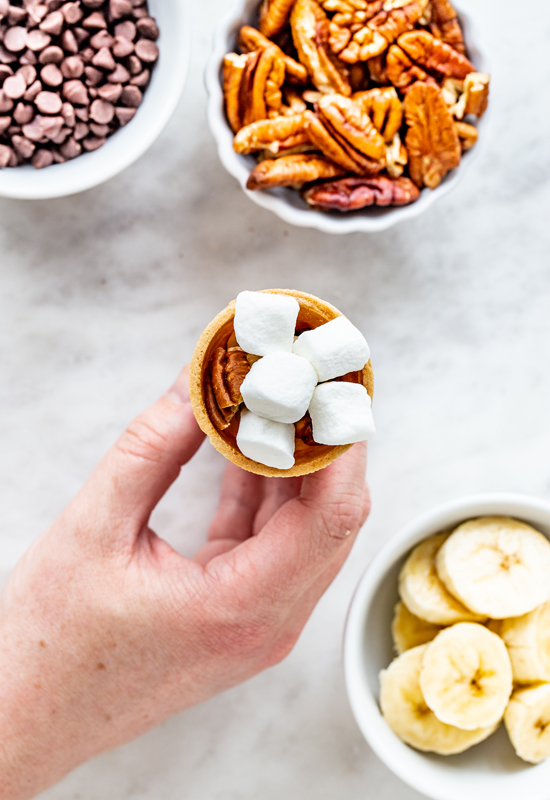 I found some gluten free ice cream cones as we are still leaning toward mostly gluten free these days. You can use any cone you'd like (although I think waffle cones would be life giving!)
Fill the s'mores cones with:
• Campfire® Mini White Marshmallows
• mini chocolate chips
• fruit
• nuts
• coconut
• candies
• whatever your heart desires!
Wrap them up in foil  and write names on with a Sharpie if everyone made a different kind. Roast over the fire for about 1-2 minutes. Let cool, unwrap, and devour!
A few tips for roasting:
• indirect heat works best to melt but not burn
• use long tongs to hold over fire, but not too close
• if using a grate set over fire (see video) turn often and don't leave over fire for too long. We learned the hard way!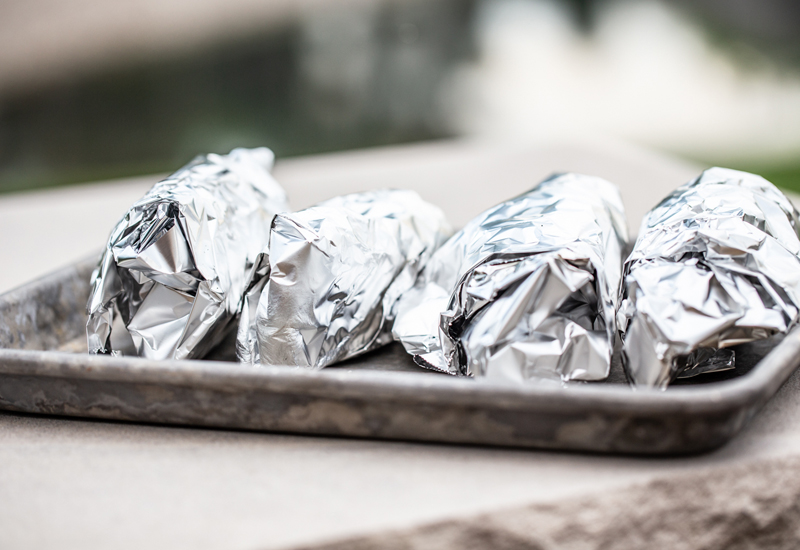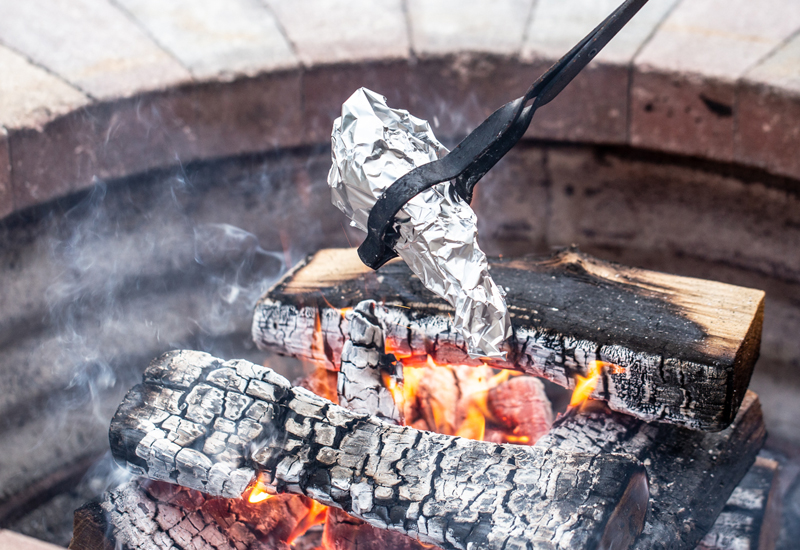 What are your favorite camping desserts to make with family and friends?
I'd love to hear about them!
Be sure to add these S'mores Cones to your list! For me, eating these surrounded by my family is living my best life.
For more s'more ideas, be sure to try these Brownie Cup S'mores or these Caramel Cashew S'mores! For more fun and festive recipes and crafts go to CampfireMarshmallows.com and follow us on Pinterest!
We love seeing photos of your recipes and how you "Make it with Marshmallows!" so be sure to share your photos with us on Facebook, Instagram and Twitter.
Blog post by: Jelly Toast