Roasting Tips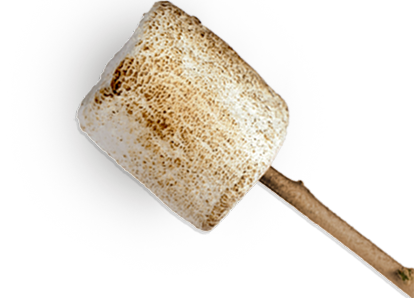 Roast the perfect
Marshmallow
A low fire or hot coals provide the best conditions for roasting marshmallows!
Use a "fire safe" tool when roasting marshmallows over an open fire.
Prevent accidents and set rules with the kids – keep a safe distance from the fire pit and no running!
Parents – hot coals and Giant Roasters make for a great date night!