July is days away which means that the Fourth of July is almost upon us! It also means that fireworks season is almost upon us. The Fourth of July is pretty much our favorite time of the summer to camp out in our backyard and enjoy our neighbor's professional-level fireworks display.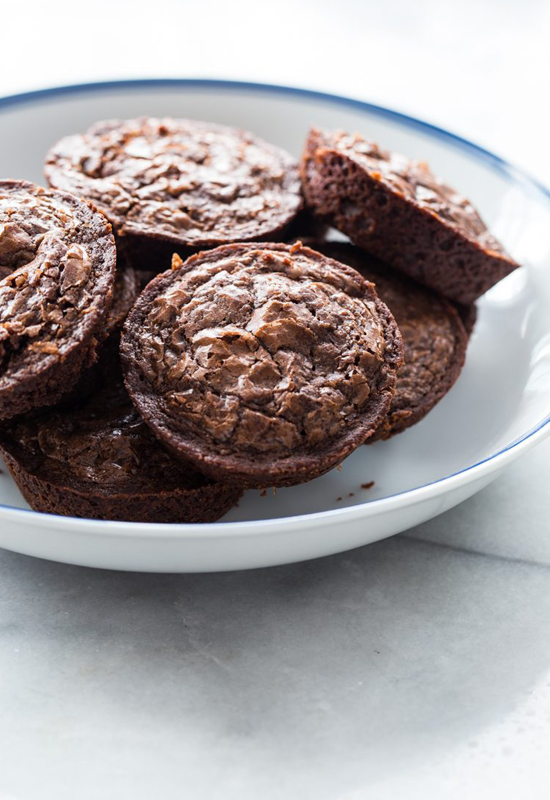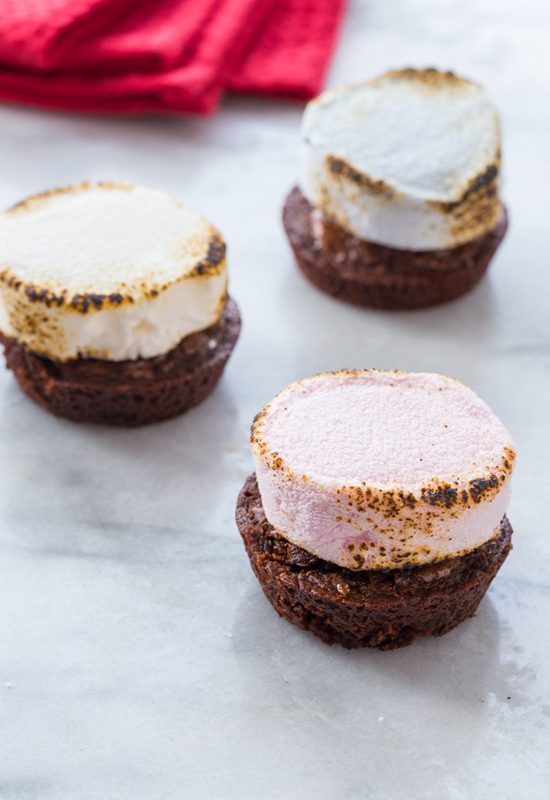 I'm not one for huge crowds, so enjoying festive fireworks from the comfort of my own backyard is pretty much my dream come true. I'm within walking distance of my own bathroom and I'm not having to elbow my way through a boisterous mob of people.
Plus, we get to prepare our dinner AND dessert over the campfire while enjoying the show!
If you know anything about me, then you know my favorite camping dessert (well, one of my favorite desserts in any situation) are s'mores – in all of their infinite variations.
Last month, I shared my grilled pineapple s'mores which are AWESOME! But I also love me some Roasted Berry S'mores and Sopapilla S'mores, just to name a few more.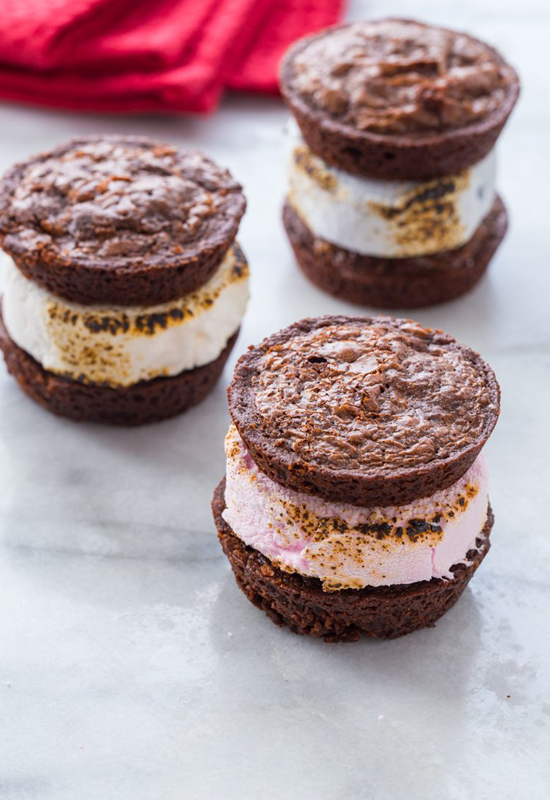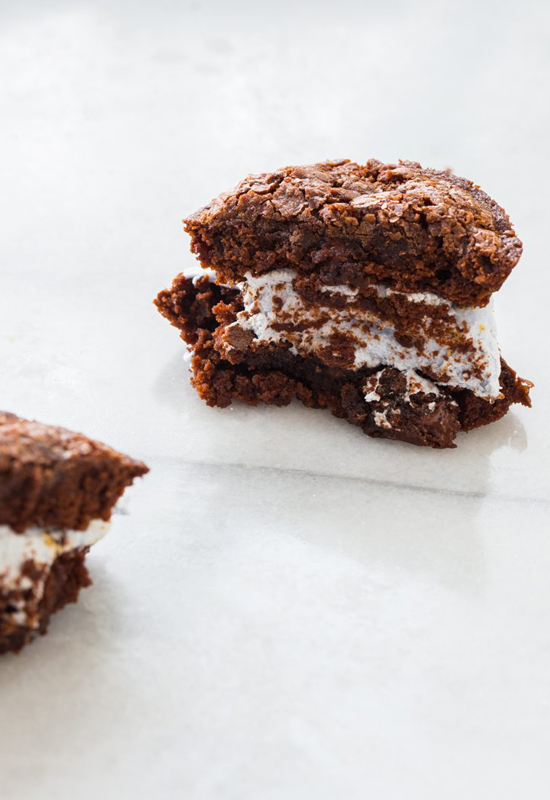 Today, though, in honor of the Fourth of July, I'm bringing you some ooey, gooey Brownie Cup S'mores using Campfire®'s new Red, White, and Blue Roasters! The marshmallows are the perfect size and shape for s'mores! The are large, round, but thin enough to sandwich perfectly between whatever you are using to make your s'mores – in this case brownie cups!
To make brownie cup s'mores (you can check out my how-to video HERE) I took some help from my favorite boxed brownie mix and baked them in muffin tins. The trick is to only fill the brownies up about half way in the muffin tin, so that baked brownie cups are thin and don't overpower the marshmallows.
The red marshmallows are cherry flavored, the blue are blueberry flavored, and the white are vanilla flavored – and all are lovely, soft, and scrumptious!
Campfire® has come out with some awesome new flavors of Roasters this summer in honor of their 100th birthday! That's right, Campfire® Marshmallows have been around for 100 years. This week, some of my favorite blogger friends are sharing their recipes featuring the flavors of Roasters: Cherry, Strawberry & Banana, and Red, White, and Blue!
Fun Fact: My birthday is on July 11th and is always one week after the Fourth of July which is maybe why I enjoy it so much. Fireworks, s'mores, and camping all around my birthday! Let's all celebrate together with some brownie cup s'mores, shall we?
If you are looking for other new s'more ideas, be sure to try the S'mores Pudgy Pies and the S'more Waffles! For more fun and festive recipes and crafts go to CampfireMarshmallows.com and follow us on Pinterest!
We love seeing photos of your recipes and how you "Make it with Marshmallows!" so be sure to share your photos with us on Facebook, Instagram and Twitter.
Blog post by: Jelly Toast