Caramel Cashew S'mores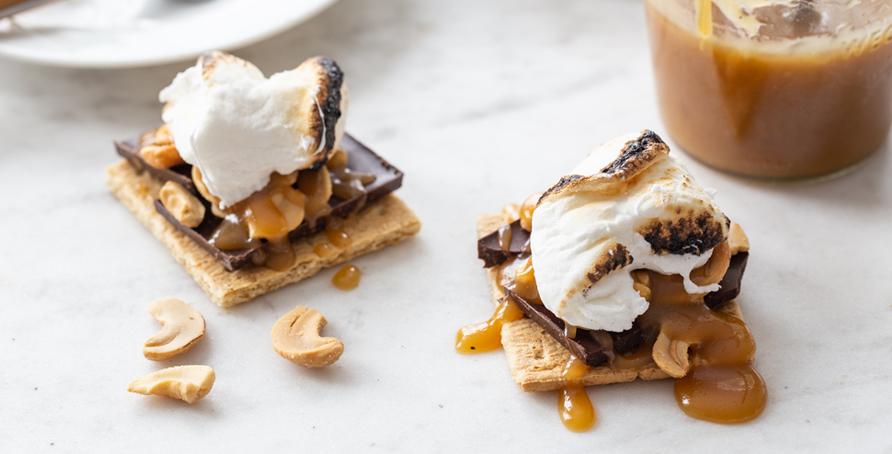 It's officially s'mores season! And while s'mores are a traditional and much beloved camp dessert (Hello! CAMPFIRE marshmallows!) s'mores can be turned up a notch for something a little 'fancier'.
Now, don't worry! I'm not here to take away the ease and comfort of a classic s'more. No, sir. I'm here to show you one of my very favorite ways to 'dress up' a classic s'more with just a few ingredients you likely already have in your pantry.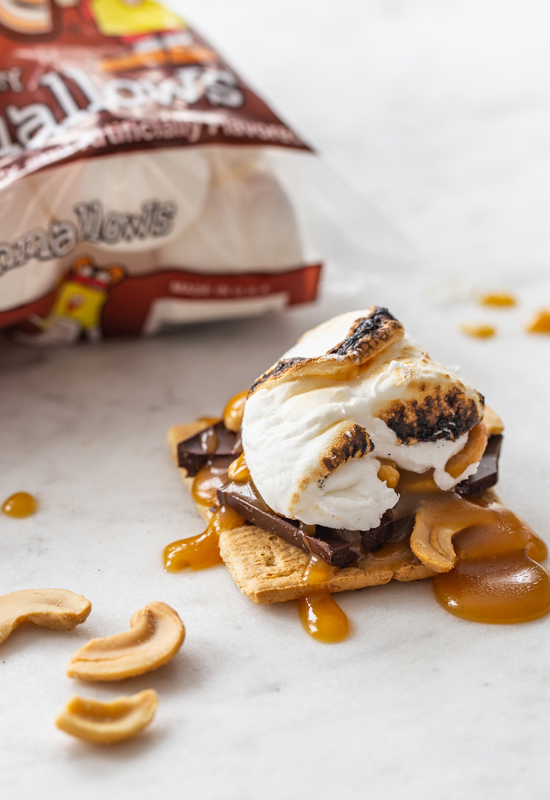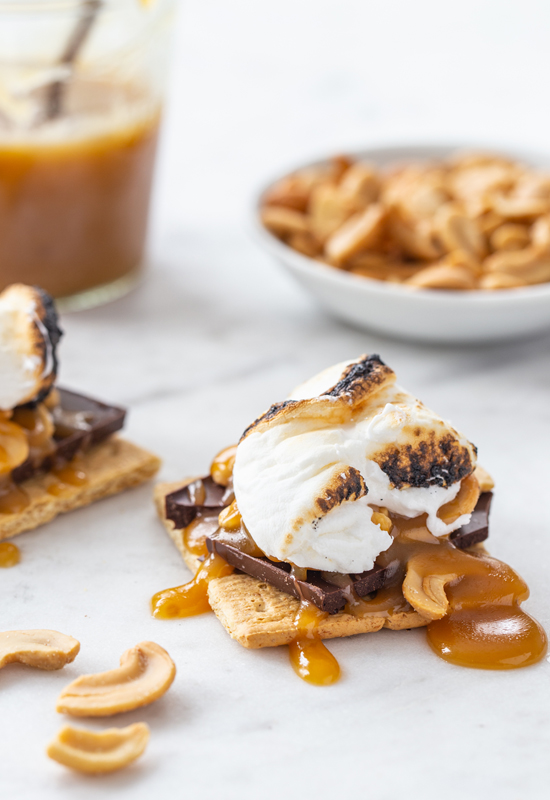 Today we're talking caramel cashew s'mores! Graham crackers layered with dark chocolate, a few salted cashews, and a drizzle of caramel sauce. All of this topped with a soft, melty, roasted marshmallow!
Serve up the fixings for these caramel cashew s'mores at your next cookout and watch your family and friends go nuts for this salty/sweet/melty combination. They will be coming back for more!
For other new s'more ideas, be sure to try these Roasted Berry S'mores or these Chocolate Chip Cookie S'mores! For more fun and festive recipes and crafts go to CampfireMarshmallows.com and follow us on Pinterest!
We love seeing photos of your recipes and how you "Make it with Marshmallows!" so be sure to share your photos with us on Facebook, Instagram and Twitter.