Rocky Road Fluff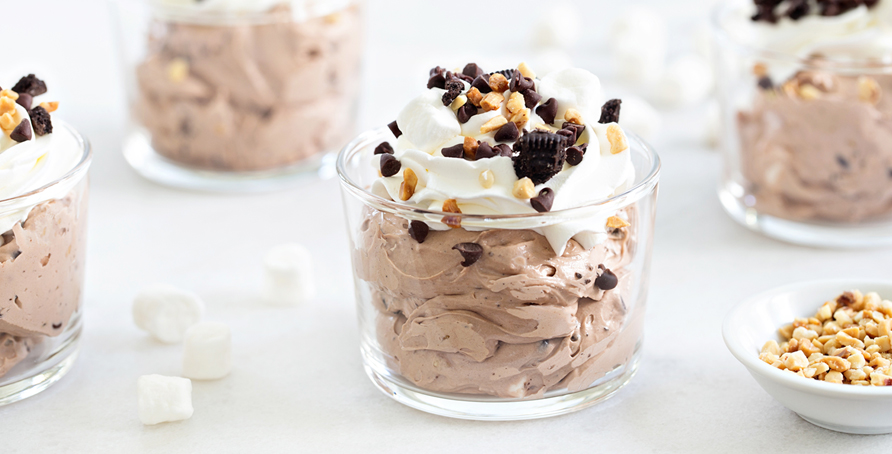 Rocky road ice cream has always been a favorite flavor around here. That combination of chocolate, marshmallows and nuts?
We just can't get enough.
But why should rocky road flavor be relegated only to ice cream? Why not bring all of those components together into other desserts?
Enter Rocky Road Fluff.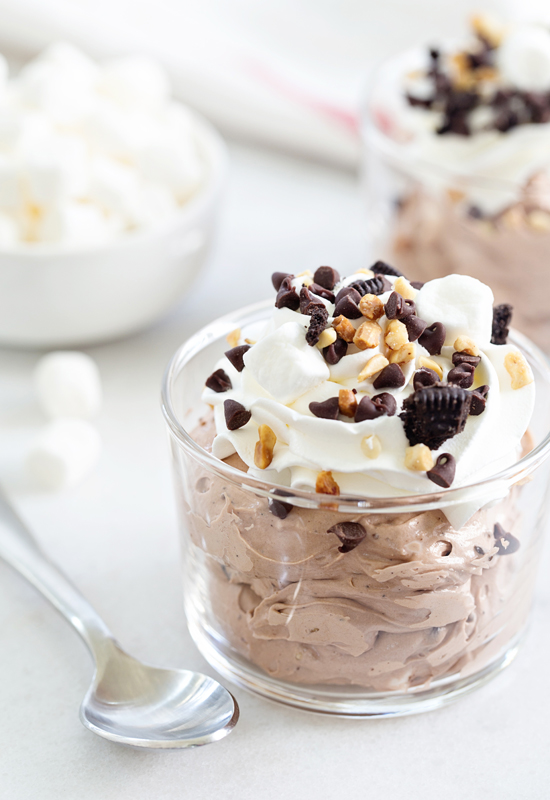 Growing up in the Midwest, fluff recipes are something that were always on the potluck and family holiday table. If you've never had a fluff "salad" before, it starts with a base of cream cheese and sometimes pudding, into which you fold whipped topping and other mix-ins, such as fruit or nuts.
There are so many awesome pudding mix flavors these days that it's pretty easy to get creative with the fluff flavor combinations and mix-ins. We're big fans of our Banana Cream Pie Fluff and Strawberry Cheesecake Fluff.
For this Rocky Road Fluff, we turned to chocolate pudding to give the base that classic chocolate flavor. After folding in the whipped topping, Campfire® Mini White Marshmallows are mixed in to really kick up the fluff factor.
Just before serving, fold in some chopped chocolate sandwich cookies and chopped peanuts. Wait until just before serving to add these ingredients so that they don't get soggy.
Serve up your Rocky Road Fluff in pretty glass dishes with additional whipped topping and garnish with extra chocolate sandwich cookies, mini chocolate chips, chopped peanuts and mini marshmallows for a dessert that will appeal just as much to adults as it does to kids!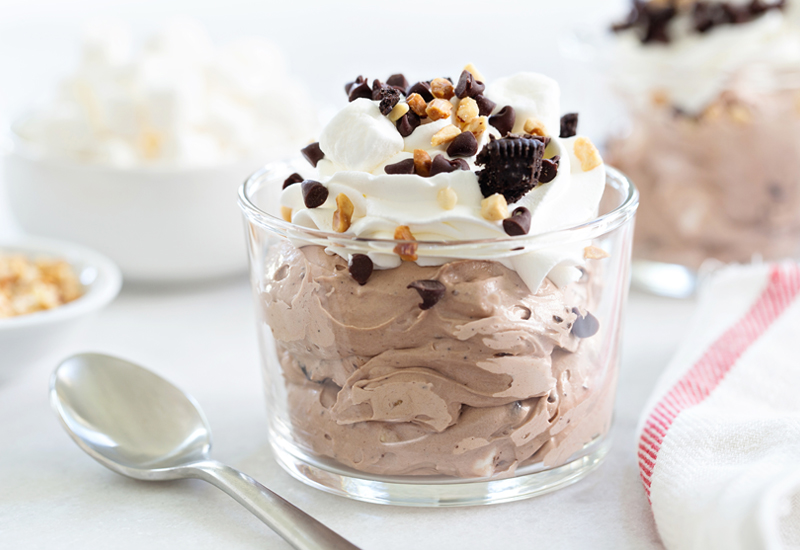 For more no bake ideas, be sure to try this Marshmallow Ice Cream Pie or these S'mores Pies with buttercream frosting! For more fun and festive recipes and crafts go to CampfireMarshmallows.com and follow us on Pinterest!
We love seeing photos of your recipes and how you "Make it with Marshmallows!" so be sure to share your photos with us on Facebook, Instagram and Twitter.