Pumpkin Spice Caramel Marshmallow Treats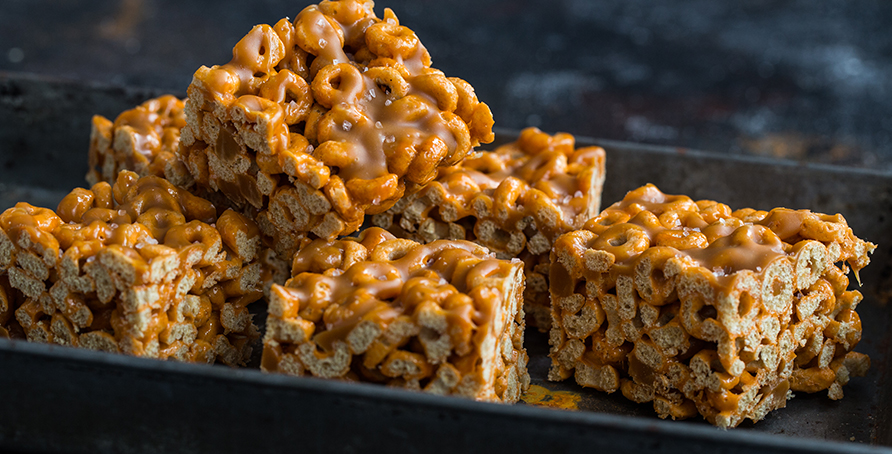 Pumpkin Spice Caramel Marshmallow Treats are a fun, seasonal twist on the traditional cereal treat. Made with crunchy toasted oat cereal and sweetly spiced Campfire® Pumpkin Spice Marshmallows and lovely bits of caramel.
These treats are simple to make and can be made with a variety of types of cereal such as crispy rice or graham cracker cereal. The Campfire® Pumpkin Spice marshmallows infuse these treats with the flavors of the season that everyone is loving!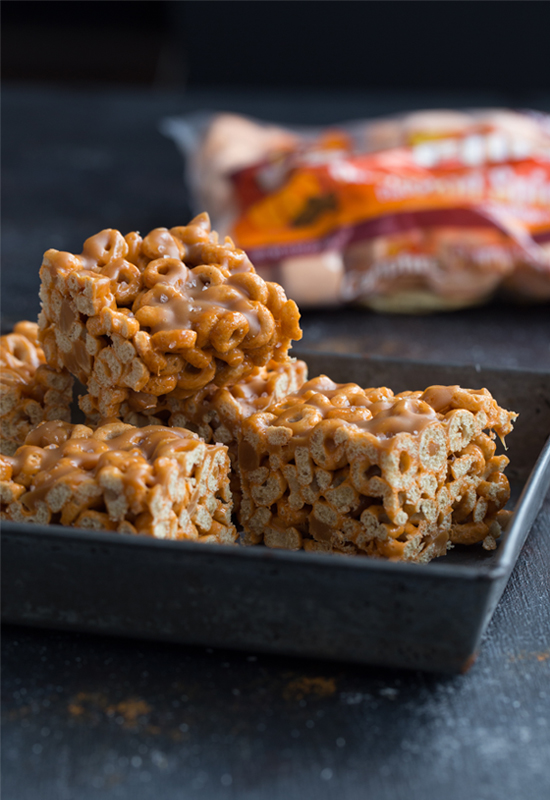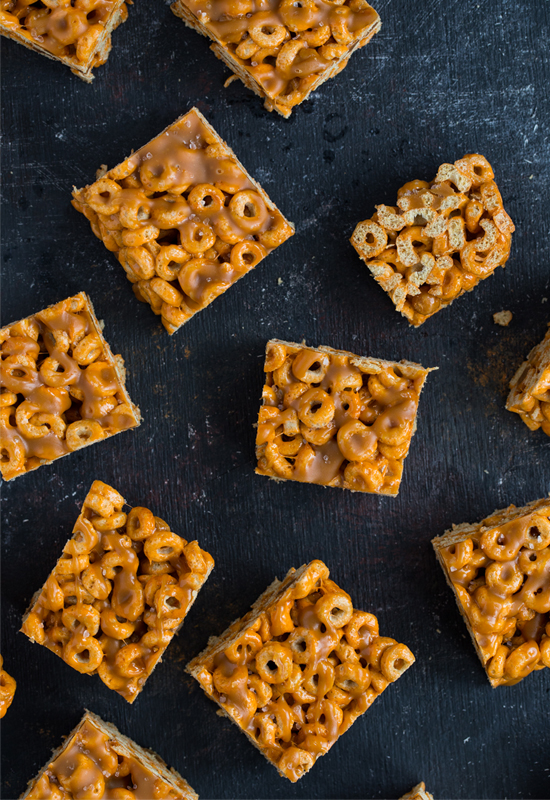 For your next office party, school party, or holiday gathering make a batch of these simple no-bake treats that are sure to please any crowd.
For more great Fall flavored treats be sure to check out these wonderful and stunning Marshmallow Candy Apples and this quick Halloween Marshmallow Popcorn! For more fun and festive recipes and crafts go to CampfireMarshmallows.com and follow us on Pinterest!
We love seeing photos of your recipes and how you "Make it with Marshmallows!" so be sure to share your photos with us on Facebook, Instagram and Twitter.