No Bake S'mores Cheesecake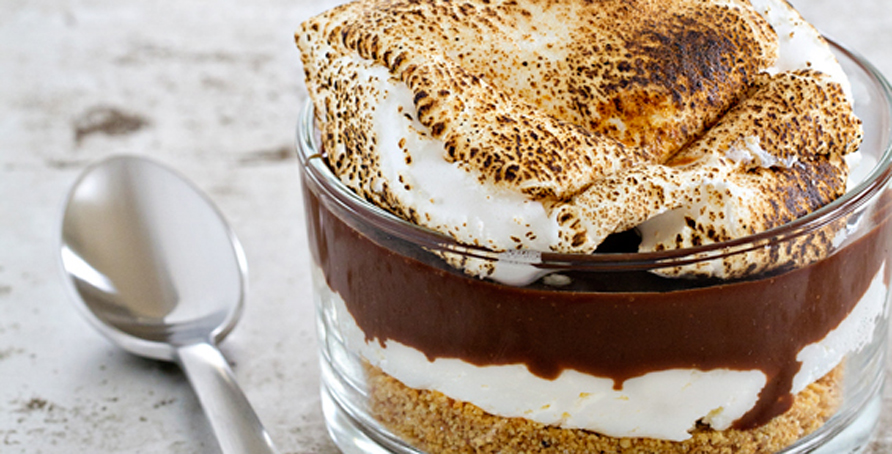 Cheesecake, chocolate ganache and graham cracker crumbs are the start of a pretty terrific dessert. Top this no-bake dessert with a gooey roasted marshmallow to create summer dessert perfection.
The weather is all kinds of crazy here in Ohio. One day we're basking in sunny blue skies and warm temperatures, and the next day it's raining and barely reaches 50°F. Last week we had our heat and air conditioning on within a matter of 48 hours. And our sweet baby girl, who loves every single thing about being outside, doesn't quite understand that gray skies and frost warnings are no combination for a morning bike ride.
Of course, Memorial Day fell on one of the less than amazing days. Since the yard of our new home still looks like a construction site studded with mini ponds – complete with geese – we opted to cook out at my mom's house instead. Although the weather was pretty warm, it was windy enough to blow just about everything off the picnic table.
Naturally, I volunteered to bring dessert and since I knew there'd be quite a discerning crowd gathering for dinner, I opted for something a little fancier than cookies and brownies. By fancy, I mean pretty, because rest assured, these No Bake S'mores Cheesecakes are by no means difficult. I mean come on, you don't even have to turn on your oven!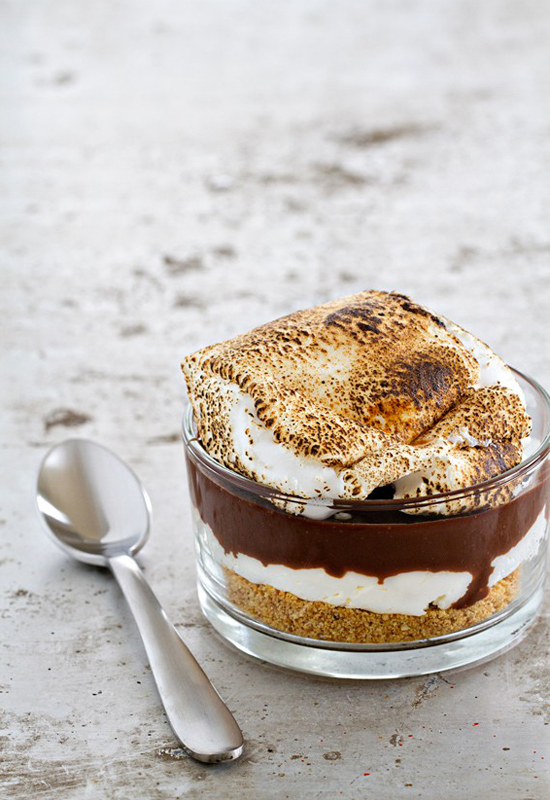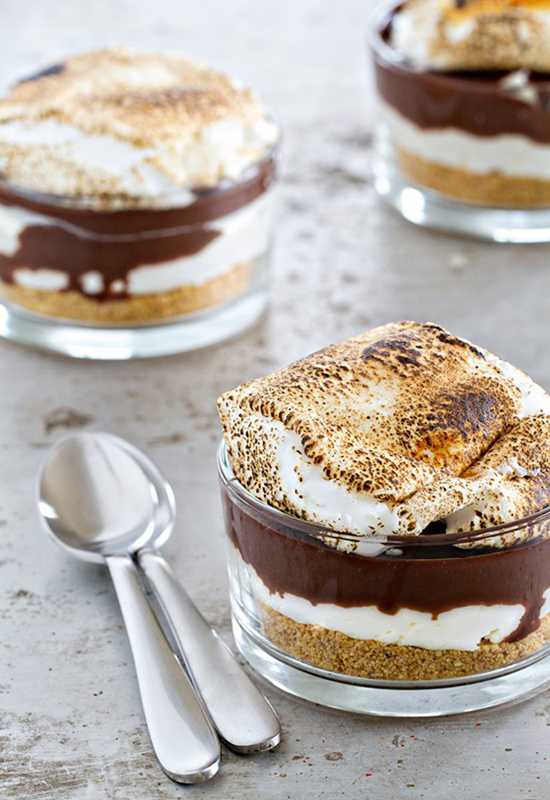 I don't know about you, but as soon as I experience even one sunny day warm enough to make me need air conditioning on full blast, I'm ready for s'mores. S'mores ALLTHETHINGS as far as I'm concerned. And these mini no bake cheesecakes are no exception. I just loooooove that gorgeous toasted Campfire® Giant Roaster marshmallow on top, don't you?
You can make this dessert for any barbecue or summer potluck you may be attending, or save it for something special like 4th of July. The choice is yours, just make sure you get them on the table. Because they're pretty spectacular, if I do say so myself.
For more s'more themed recipes, be sure to try the S'mores Skillet Brownies and the S'more Waffles! For more fun and festive recipes and crafts go to CampfireMarshmallows.com and follow us on Pinterest!
We love seeing photos of your recipes and how you "Make it with Marshmallows!" so be sure to share your photos with us on Facebook, Instagram and Twitter.
Post contributed by: My Baking Addiction