S'more Waffles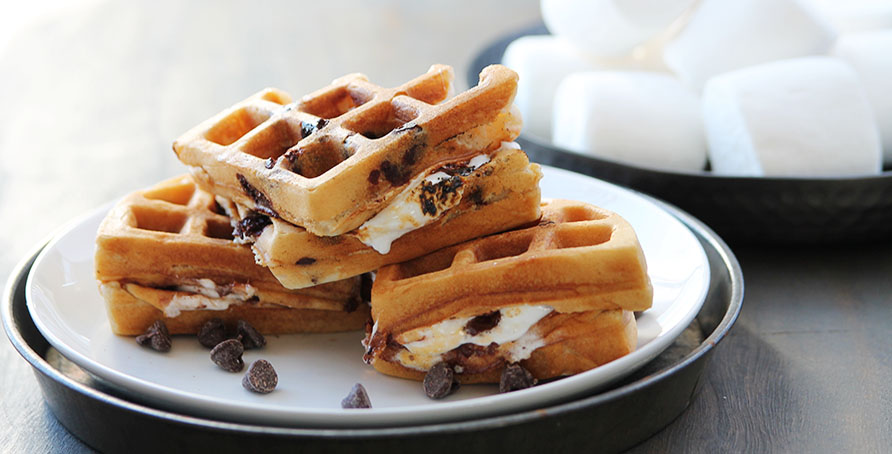 S'more Waffles are a yummy, fun-to-eat breakfast. When serving these, your kids will never waffle about eating their first meal of the day!
Let's face it; the daily breakfast routine can get a bit hum-drum. Most days at our house, you'll find us scrambling out the door instead of scrambling a few eggs—and sitting down to breakfast together. Sound familiar? Put some fun (and family time) back into your morning with these waffle s'mores! With a few items from your pantry—waffle mix, Giant Roasters marshmallows, and a sprinkle of chocolate chips—you'll be on your way to a delicious, kid-pleasing breakfast.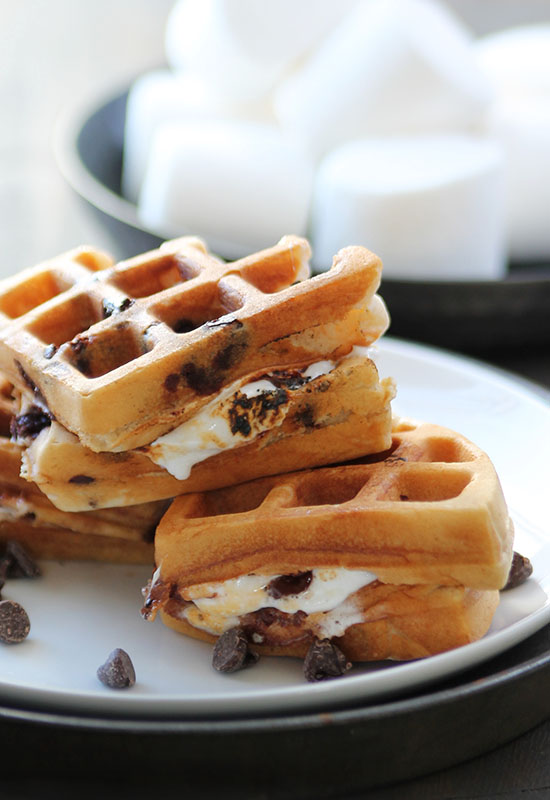 When it's this easy to do something out of the ordinary, you can add fun to any morning, whether it's a lazy weekend, a summer camping outing, or gee-it's-only-Tuesday!
Even more fun? Let kids get in on the fun by experimenting with other favorite combinations, adding nuts, fruit, coconut—you name it. Designate a weekend breakfast 'all things waffle' and watch their creativity (and appetites!) grow.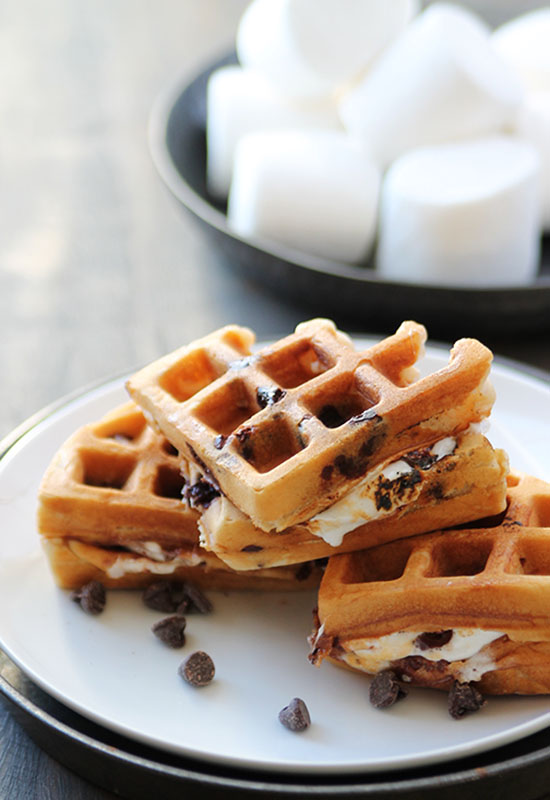 Be sure to check out CampfireMarshmallows.com and follow us on Pinterest for more fun and festive recipes and crafts! And more breakfast themed treats like Cinnamon Toast Cereal Treats and Sprinkled Donuts Cereal Treats!
We love seeing photos of your recipes and how you "Make it with Marshmallows!" so be sure to share your photos with us on Facebook, Instagram and Twitter.