Chocolate Marshmallow Fruit Candy Recipe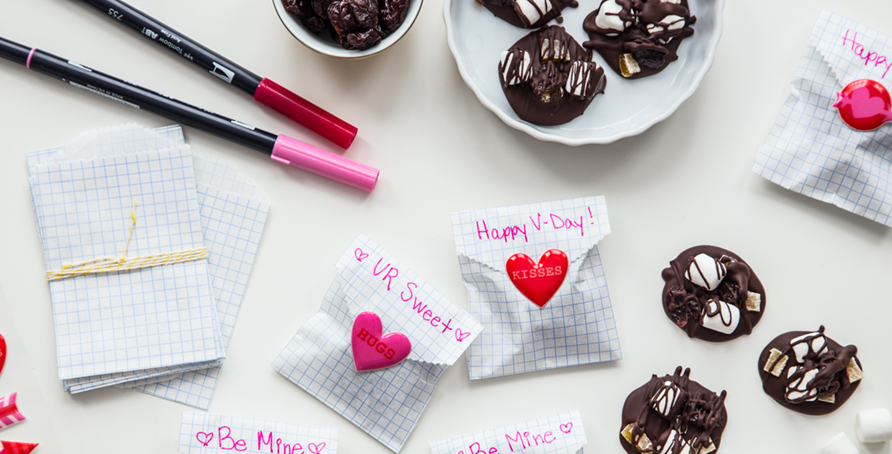 Happy February! Yes, I'm pinching myself because how in the world can we already be a month into 2017?! However it happened, it's here, and I'm looking forward to celebrating the holiday of love: Valentine's Day!
I think we could all use a little extra love and kindness in our lives these days so today I am sharing a super quick recipe for chocolate marshmallow fruit candy that can be packaged up into sweet little wrappings and passed out to your friends, co-workers, classmates, or even strangers on the street. I for one have not outgrown the love of a Valentine I think even your grown-up friends will appreciate a bit of sweetness.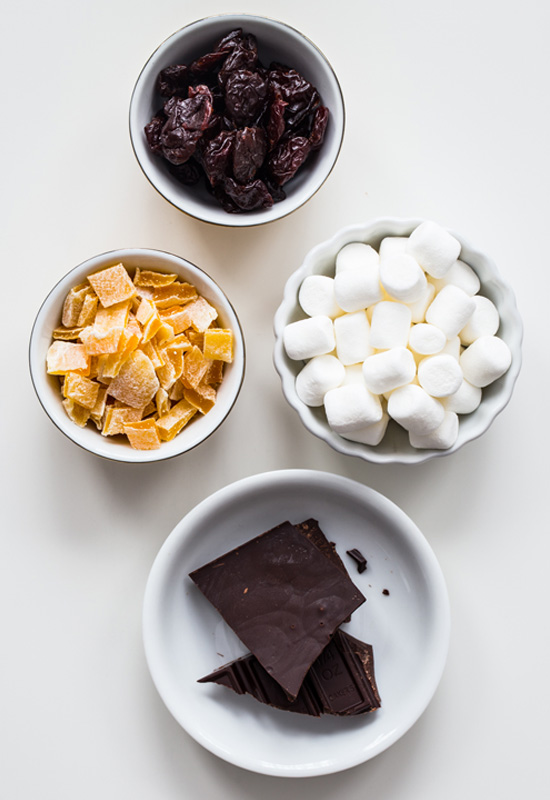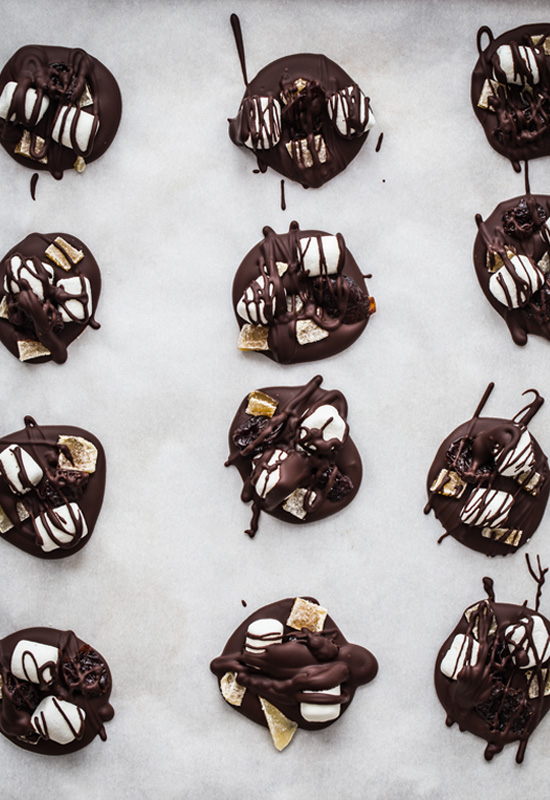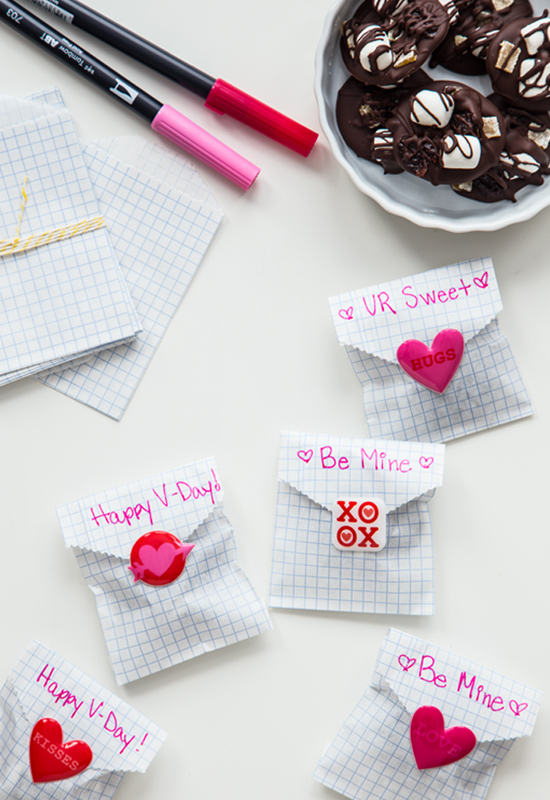 These candies are crazy easy to make and take just 3 ingredients: chocolate, Campfire® mini white marshmallows, and dried fruit. I used dried tart cherries and diced dried mango for the fruit, but you can use your favorites. The marshmallows add a touch of softness and sweetness which is just right paired with the semi-sweet chocolate.
These candies are the perfect size to package up and give to friends. I am crushing hard on these little graph paper pouches I found on Etsy that are awesome for a school Valentine's treat. The packages can be personalized with little notes and stickers and of course, 1 sweet chocolate marshmallow fruit candy!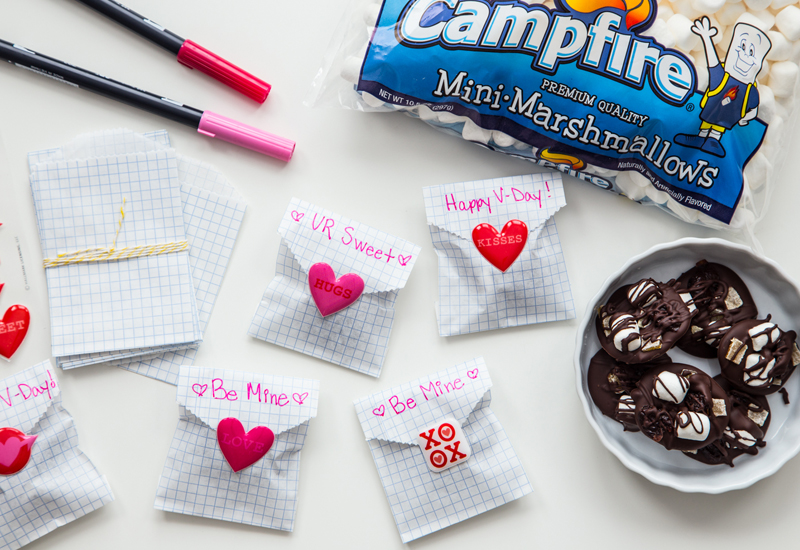 For other Valentine's Day ideas, be sure to check out the Ganache Dipped Marshmallows or the Valentine Marshmallow Pops! For more fun and festive recipes and crafts go to CampfireMarshmallows.com and follow us on Pinterest!
We love seeing photos of your recipes and how you "Make it with Marshmallows!" so be sure to share your photos with us on Facebook, Instagram and Twitter.
Recipe by: JellyToast