Ganache Dipped Marshmallows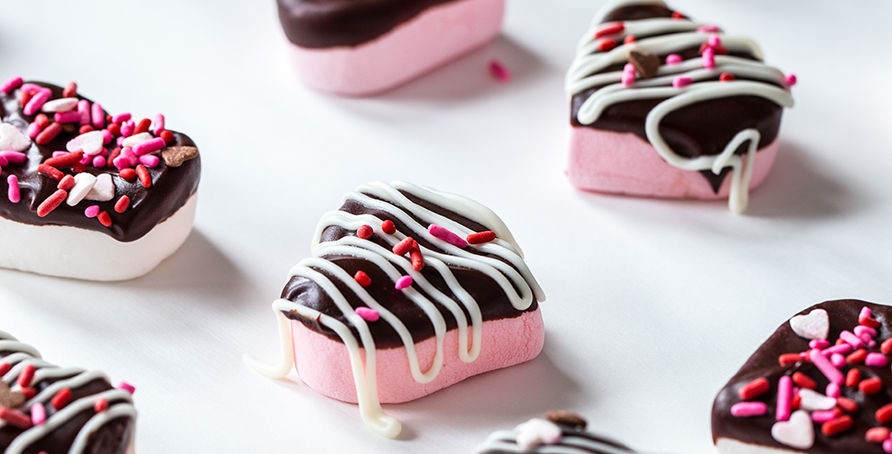 Ganache dipped heart marshmallows are perfect for Valentine's Day! With winter still going strong in many parts of the country and a hot, steaming mug of cocoa is at the top of the winter comfort foods list. Top that rich mug of cocoa with some ganache dipped marshmallows and the swoon factor will go through the roof. Hot chocolate is not only for kids, but for grownups, too. Who doesn't love a big mug of hot chocolate?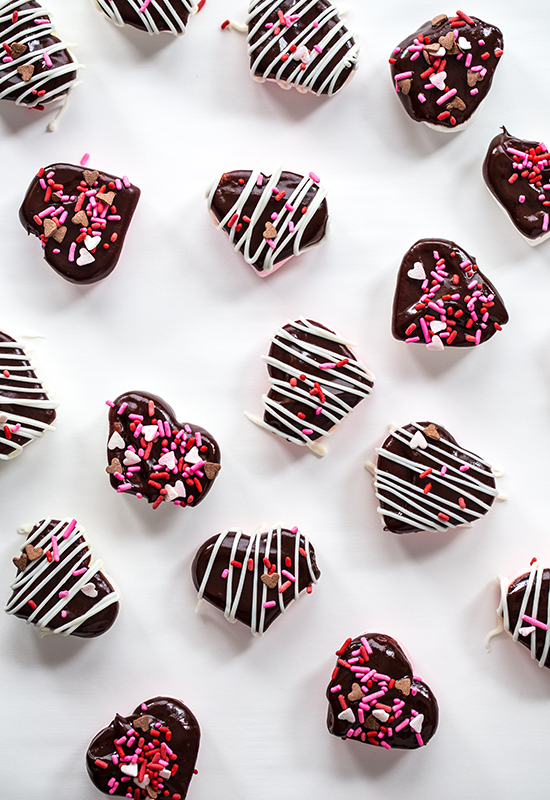 When it comes hot chocolate, it's never complete without marshmallows. Campfire® has fun seasonal marshmallows all year long, and their CupidMallows are perfect for February. Turning the CupidMallows into ganache dipped marshmallows is a simple way to dress up any cup of hot chocolate and show a little love to your family and friends.
Simply dip the CupidMallows (or any of your favorite Campfire® marshmallows) in a two ingredient ganache. The marshmallow and ganache will melt slowly into the mug of hot chocolate making the treat even more decadent. The ganache dipped marshmallows can be drizzled with white chocolate or sprinkled with festive holiday sprinkles for a bit more style and color.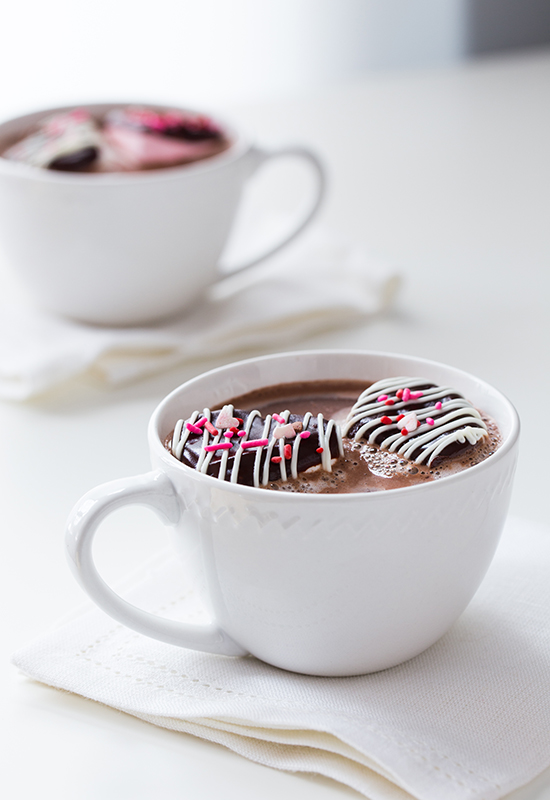 Be sure to check out CampfireMarshmallows.com and follow us on Pinterest for more fun and festive recipes and crafts!  Chocolate Marshmallow Fondue is a great treat for date night, and Strawberry Sweetheart Treats and Heart Brownie Bites are just too cute for Valentine's Day!
We love seeing photos of your recipes and how you "Make it with Marshmallows!" so be sure to share your photos with us on Facebook, Instagram and Twitter.