Valentine Marshmallow Pops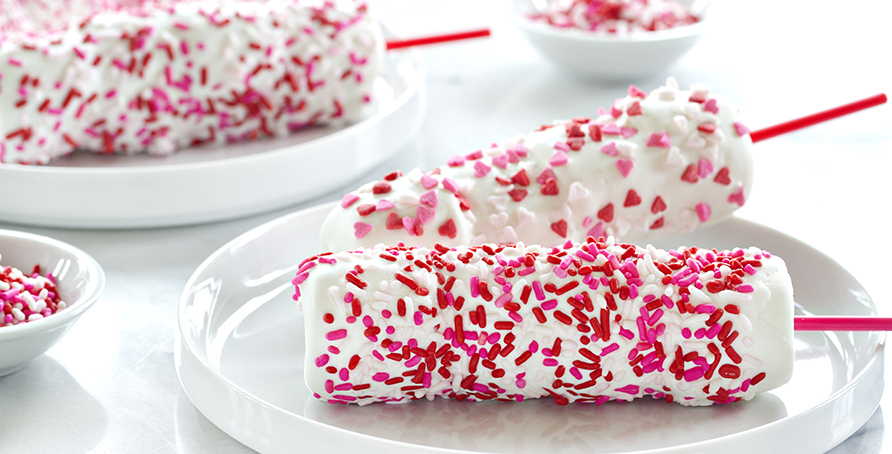 Valentine's Day Marshmallow Pops come together with ease using soft, fluffy Campfire® marshmallows, candy melts, and loads of festive sprinkles! With Valentine's Day is just a couple of weeks away, we wanted to share a quick and easy treat with you!
Have you seen marshmallow pops is bakeries or candy shops near you? They're kind of a big deal around here and sell for over $4.00 a pop! While I think they're mighty adorable, 4 bucks for a few marshmallows on a stick is a tad overpriced in my opinion! Making them at home couldn't be easier! All you have to do is skewer regular Campfire® marshmallows onto a lollipop stick, dip them in melted candy melts, add sprinkles and let them set up.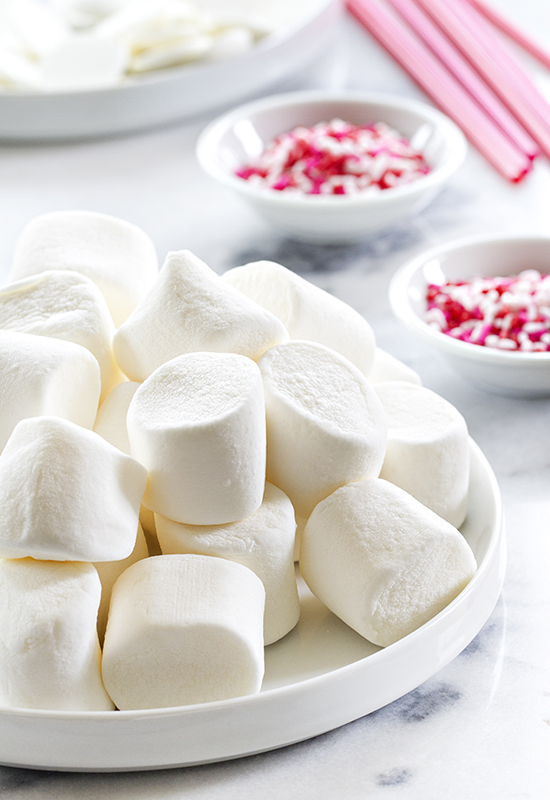 Once the Valentine's Day Marshmallow Pops have set up, you can place them in a cellophane treat bag, tie the bag with cute ribbon, and you have a the perfect sweet treat for your sweetie! The great thing about this treat is that they're totally adaptable for any celebration. Just swap out the color of candy melts and sprinkles and you have a quick and delicious treat to match any party décor.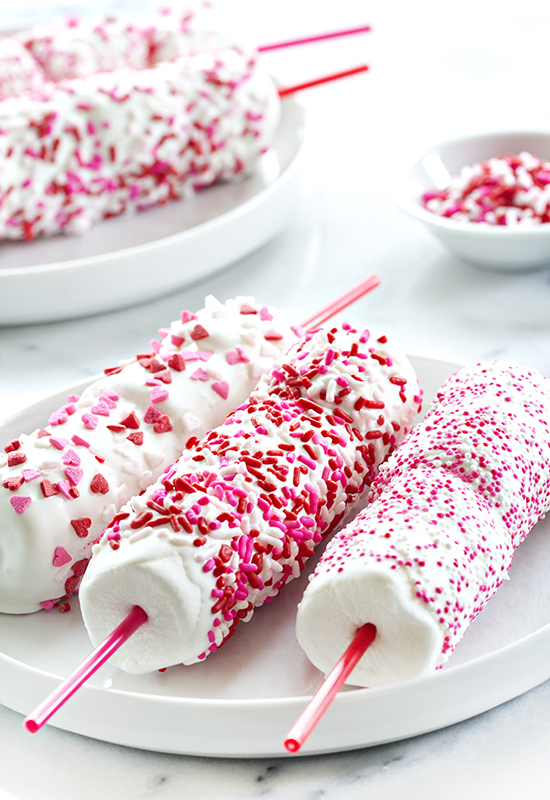 Be sure to check out CampfireMarshmallows.com and follow us on Pinterest for more fun and festive recipes and crafts!  Chocolate Marshmallow Fondue is a great treat for date night, and Strawberry Sweetheart Treats and Heart Brownie Bites are just too cute for Valentine's Day!
We love seeing photos of your recipes and how you "Make it with Marshmallows!" so be sure to share your photos with us on Facebook, Instagram and Twitter.