Cherry Brownie S'mores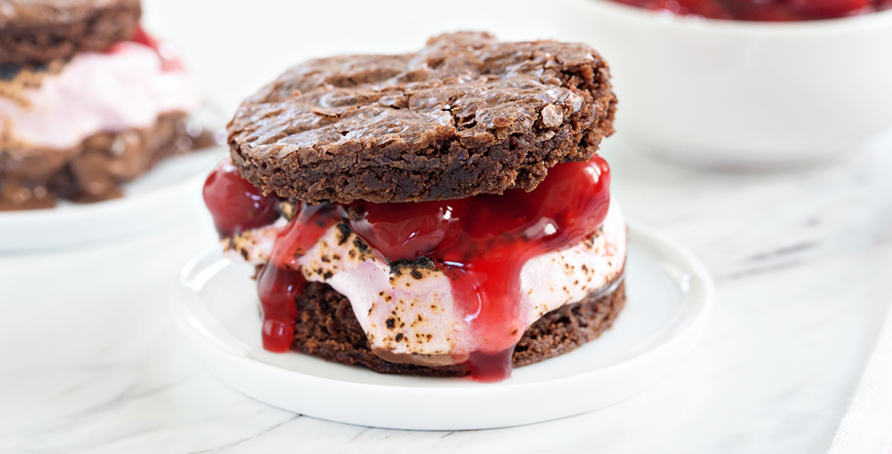 If you have been looking for a new s'more recipe to try this summer, these Cherry Brownie S'mores are it! Bake a pan of your favorite brownies and take them out to the fire pit with your Cherry Roasters, pie filling and chocolate!
4th of July is almost here and camping season is in full swing, which means campfires galore. S'mores are something I never get tired of, but it is always fun to experiment with different flavors.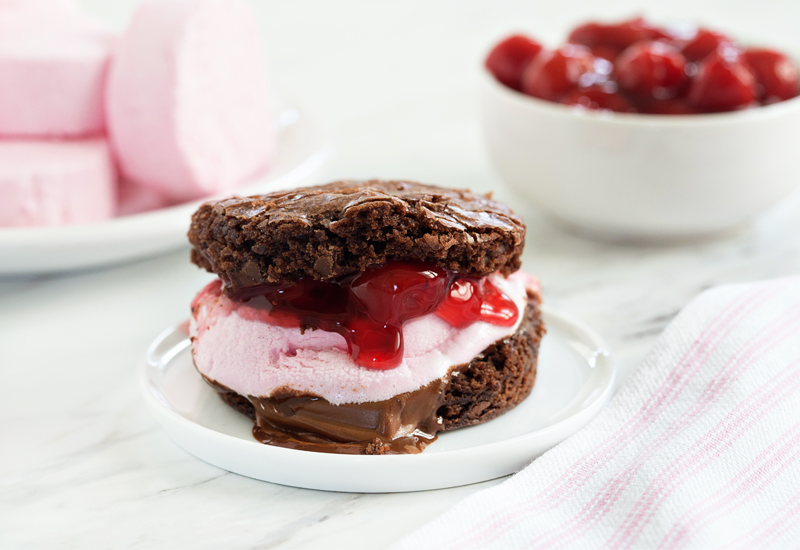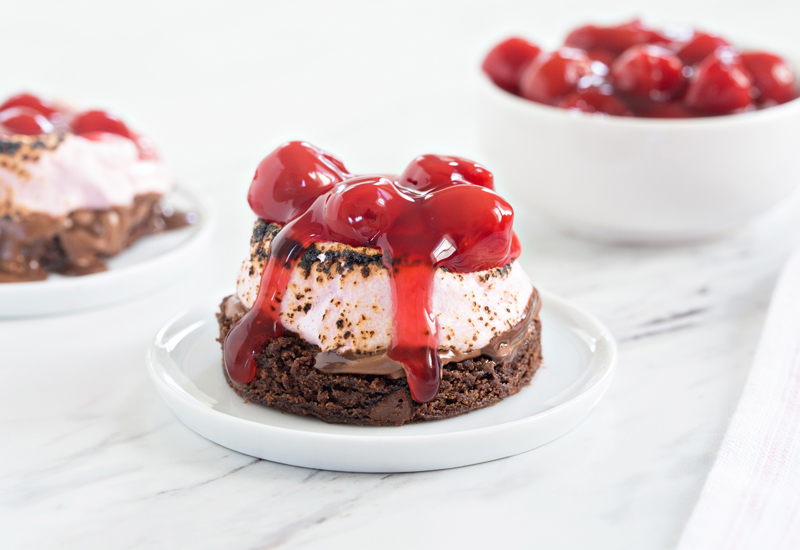 This s'more is packed with textures and flavor. I mean, there's a double helping of chocolate, with the brownies and chocolate bar, and a double helping of cherry with the pie filling and Cherry Roaster. It reminds me chocolate covered cherries, another treat I won't turn down!
They are a little more messy than regular s'mores, (with that pie filling drizzled on!) so have a plate or napkin handy when you are ready to make your own.
If you are looking for other new s'more recipes, try this Marshmallow Strawberry Shortcake or these Salted Caramel S'mores Be sure to check out CampfireMarshmallows.com and follow us on Pinterest for more fun and festive recipes and crafts!
We love seeing photos of your recipes and how you "Make it with Marshmallows!" so be sure to share your photos with us on Facebook, Instagram and Twitter.
Blog post contributed by: My Baking Addiction