Marshmallow Strawberry Shortcake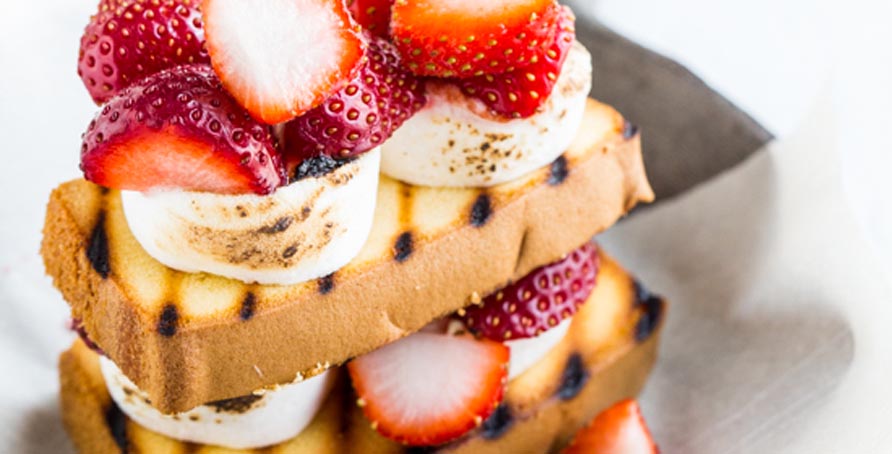 Marshmallow Strawberry Shortcake is a sweet, toasty and no-bake twist on a classic summertime dessert that is perfect for your Fourth of July celebration or any summer get together.
We are officially into my birthday month and I have always had mixed feelings about that. Officially, I love my birthday and have never been one who yearns to stay young and hide my age. FYI, I'll be 32 on the 11th. See? Doesn't bother me. The mixed feelings come out when I consider the fact that July might very well be my least favorite month of the year.
What can I say? It's the heat.
Well, actually the humidity. Humidity is just not a curly haired girl's friend. It's no fun walking around all month looking like a human cotton ball. It makes me want to close my eyes and stay that way until I feel the cool breezes of fall. I can't help it, I'm a cold weather girl. A cold weather girl who is stuck with a summer birthday for all time. In the interest of looking on the bright side, there could definitely be worse things. So, while July is not my fave, I truly love some of the things that come along with summer, and I just try to focus on those. Things like BBQ's, fireworks and of course, strawberries.
I love strawberries…love, love, love them.  After our strawberry picking adventure a couple weeks ago, I really had an urge to make some classic strawberry shortcake. You may as well make the best of the summertime, right?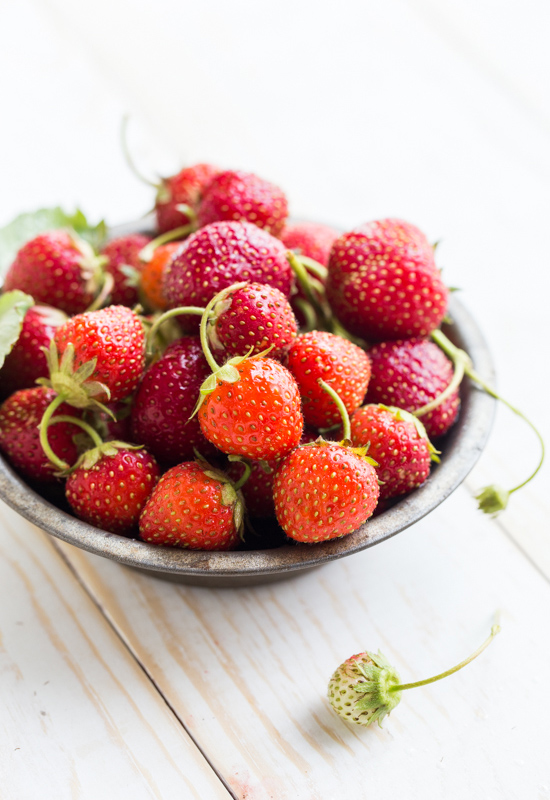 I thought it would be fun to play around with the classic strawberry shortcake and create a super simple no-bake version featuring poundcake and roasted, melty marshmallows in place of the whipped cream. Campfire® Marshmallows regular marshmallows worked wonderfully for this sweet, fruity treat. They are the perfect size and their hint of fresh vanilla pair perfectly with the freshly picked strawberries. I think I've had berries on the brain and this time, it's all about fresh berries and warm toasty marshmallows.
Not to mention grilled poundcake.
This dessert is so simple and takes next to no planning to put together. That's what I love about it – it's quick, simple but fabulously sweet and fresh. The perfect dessert for your Fourth of July cookout or any backyard BBQ you'll have the rest of the summer.
There is something about this sweet Marshmallow Strawberry Shortcake that makes me forget all about the hot weather of the summer. Everything just falls into place and makes me smile.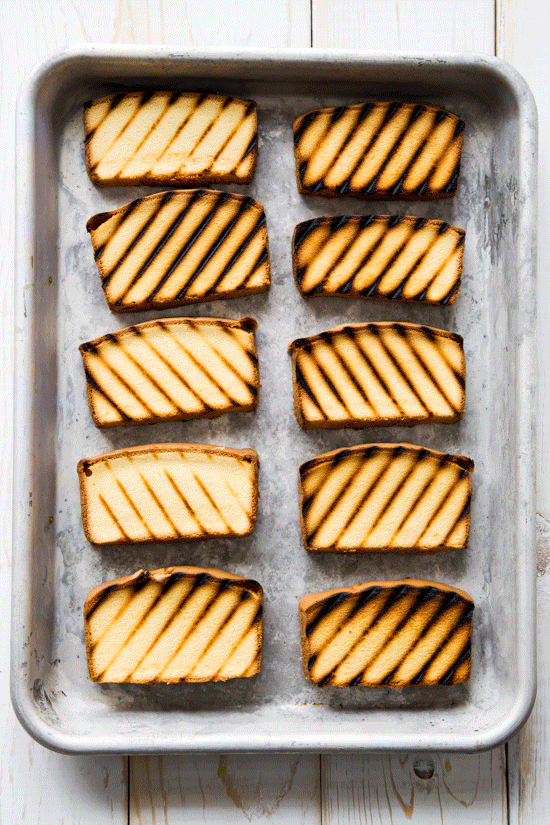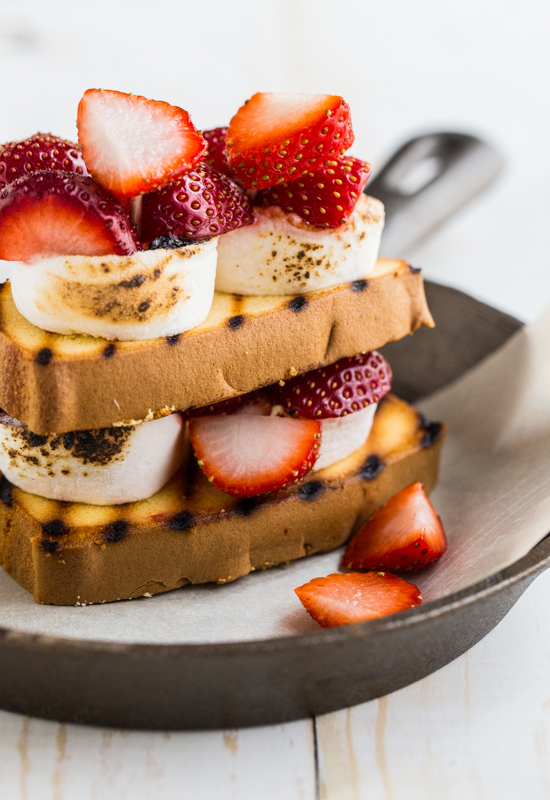 What more could you ask for from a dessert?
If you are looking for other fun summer ideas, try these Patriotic Berry Marshmallow Kabobs or these S'mores Pudgy Pies! Be sure to check out CampfireMarshmallows.com and follow us on Pinterest for more fun and festive recipes and crafts!
We love seeing photos of your recipes and how you "Make it with Marshmallows!" so be sure to share your photos with us on Facebook, Instagram and Twitter.
Blog post contributed by: JellyToast