Unicorn Marshmallow Popcorn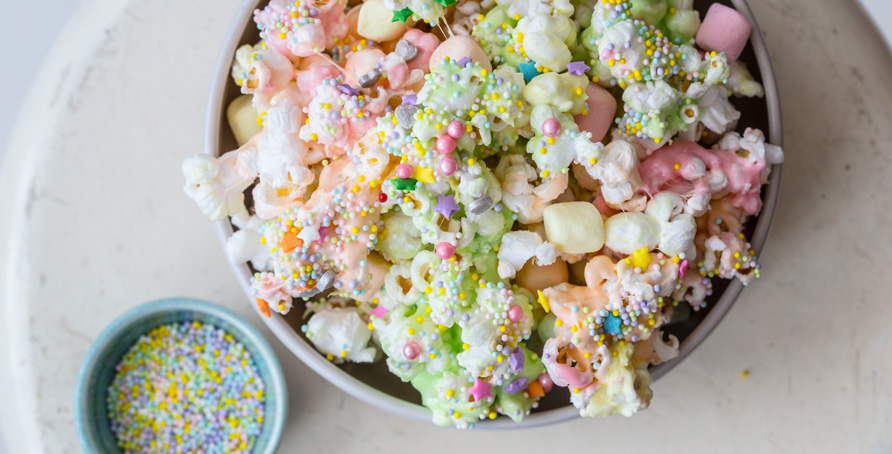 Unicorn Marshmallow Popcorn is a fun, fruity snack that only needs 5 ingredients!
Some time has passed since I have posted. A few weeks have gone by, and not for any one reason, but rather a few reasons that are all smushed together. Nothing life shattering or dramatic. Just some time. Quiet time to add back to my well. Working creatively is a blessing. Getting to use my passion for art, food, and photography to share stories is something that still amazes me. I'm beyond lucky.
But, from time to time my well of ideas threatens to run dry.
That's a scary feeling.
I rely on my creativity and when I am am feeling stripped raw, like I have nothing else to pull from, I know it's time to to step back and recharge. The push and excitement of the holidays went right into a January full of projects and collaborations that were amazing but left me feeling empty and drained once February hit. It's as if I didn't realize how I was feeling until a few weeks had passed and I looked back at my quiet blog.
Last week, I took a trip to our art museum. I brought my underused sketch book and walked through the galleries on my own, stopping to sketch shapes, colors, and patterns that inspired me. Not food. Not photography. Just sketching.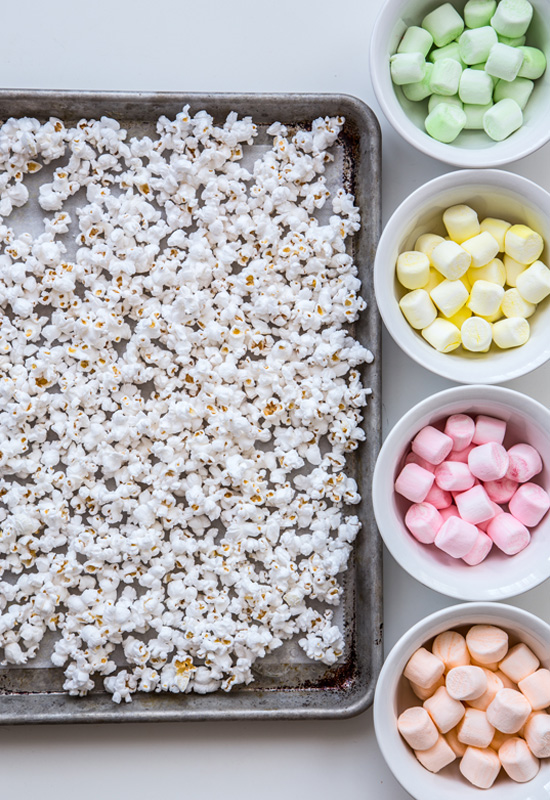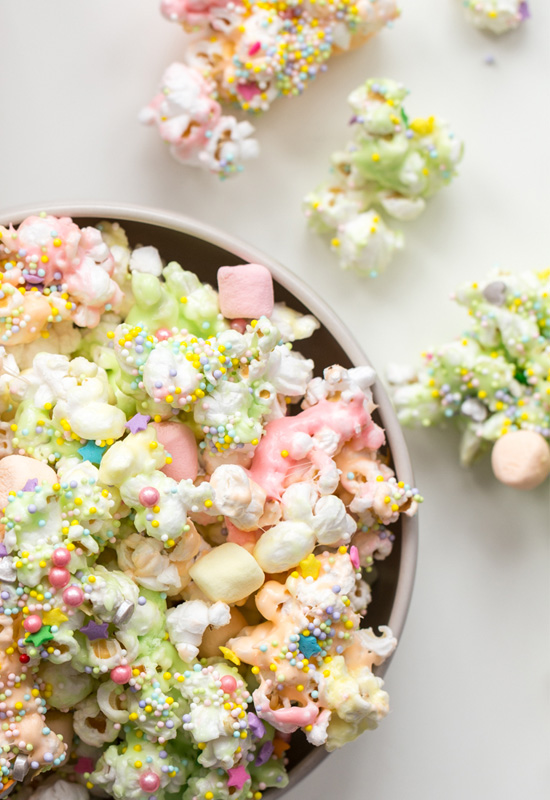 It has been years since I have done that. Strolled through the museum and sketched. With no agenda of blog post, video, social media sharing. Just me and my pencil.
It felt amazing. And it brought me back here.
One of the things I realized on my trip, was how much I missed color.
You see, I dress in black, white, and gray 95% of the time. Using the excuse that I love the color black (which I honestly do) but I think that it's more that I'm a little lazy when it comes to fashion and clothes. I went shopping and bought some garishly colored items to help combat my dark closet. While there is a real possibility that I wildly missed the mark on how to pair these items together, the bright yellows and florals are making me smile.
It turns out, I need color.
And today I'm going to share some with you. There is nothing quite as colorful as a rainbow and unicorns embody rainbows. I adore all of the unicorn treats that I see and to me, Campfire® Fruitswirlers Marshmallows are about as unicorn as it gets. They are bold, bright, tangy, and downright beautiful. I melted them into swirly patterns of color and drizzled them over light, fluffy popcorn.
My unicorn marshmallow popcorn is topped with lovely pearlescent sprinkles and small Campfire® Mini Fruit Marshmallows. It's by far the most colorful thing that has come out of my brain in quite some time.
After making a batch, I sat and sketched, and nibbled, and smiled.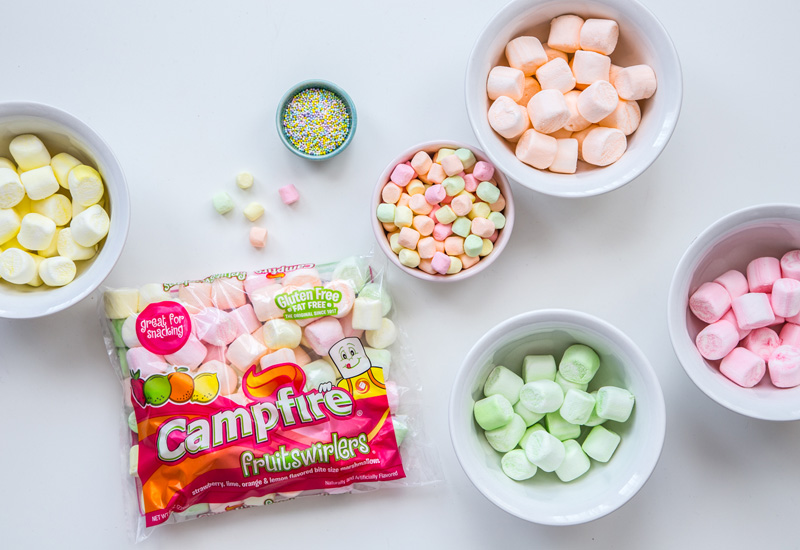 I'm hoping to share lots more color with you, very soon. Thank you for being here, it means the world to me. <3
If you are looking for other recipes using our fruit-flavored marshmallows, try this Hawaiian Marshmallow Salad or these Mermaid Snowballs! Be sure to check out CampfireMarshmallows.com and follow us on Pinterest for more fun and festive recipes and crafts!
We love seeing photos of your recipes and how you "Make it with Marshmallows!" so be sure to share your photos with us on Facebook, Instagram and Twitter.
Blog post contributed by: Jelly Toast