Mermaid Snowballs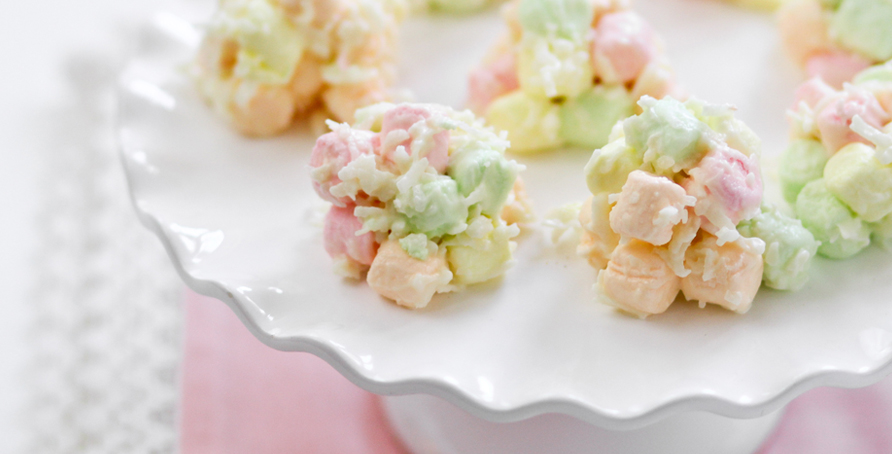 If your family loves the Ambrosia Salad, this dessert recipe for Mermaid Snowballs is for you!
The fruity marshmallows with shredded coconut give these desserts a tropical taste and look. With some added white chocolate, they are sure to please any age!
They take only 4 ingredients that I could easily pick up on my way home from work.
Then, it was just a matter of stirring, heating and drizzling on that chocolate! So simple and quick.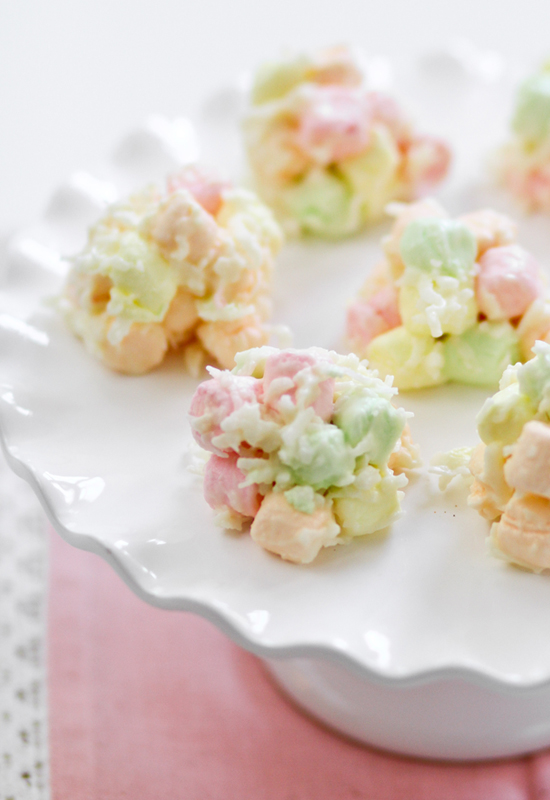 These treats were done in under 15 minutes, so keep this recipe on hand for any last-minute dessert ideas you may need in the future!
If you are looking for other recipes using our fruit-flavored mini marshmallows, try this Hawaiian Marshmallow Salad or this Tropical Marshmallow Bark! Be sure to check out CampfireMarshmallows.com and follow us on Pinterest for more fun and festive recipes and crafts!
We love seeing photos of your recipes and how you "Make it with Marshmallows!" so be sure to share your photos with us on Facebook, Instagram and Twitter.