Hawaiian Marshmallow Salad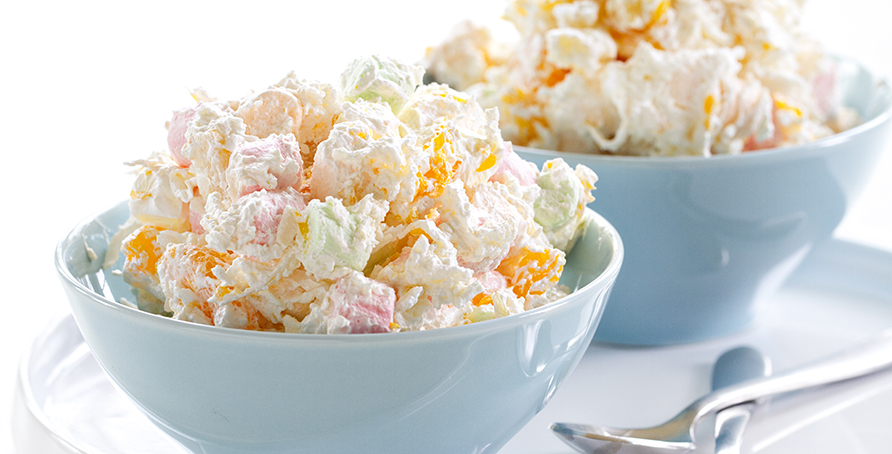 Is there anything more quintessentially "potluck" than a Hawaiian Salad? With fruity Campfire mini marshmallows, pineapples, mandarin oranges, banana, coconut, the fruit flavor is intense, and so good!
Whipped cream is made decadent with the addition of sour cream, giving this salad just the right amount of tang for a truly delicious dessert – or side.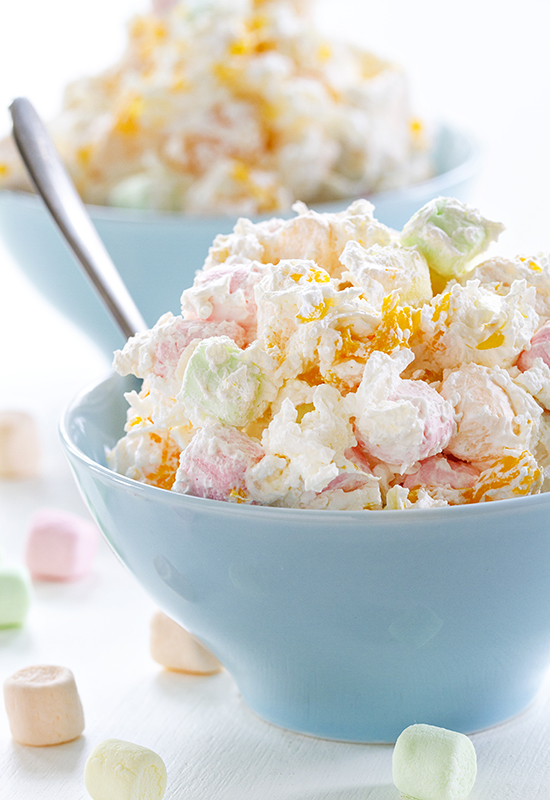 This is a debate that still rages on in our offices – do we count this yummy treat as a side dish or a dessert? It splits about 50/50 around here, and we'd love to know what you think too. But no matter which side you come down on, just make sure Hawaiian Salad is on every picnic, potluck and holiday menu this year.
Since it's so easy to make, and can be made-ahead, it's a no-brainer! Especially since it takes no space in the oven (key at Thanksgiving), and doesn't need any sort of cooking (key in the summer). This sweet dish works for every holiday and occasion, and can be customized to your liking. Try toasting the coconut flakes for an extra nutty flavor.
Be sure to check out CampfireMarshmallows.com and follow us on Pinterest for more fun and festive recipes and crafts!
We love seeing photos of your recipes and how you "Make it with Marshmallows!" so be sure to share your photos with us on Facebook, Instagram and Twitter.