Spider Web Cereal Treats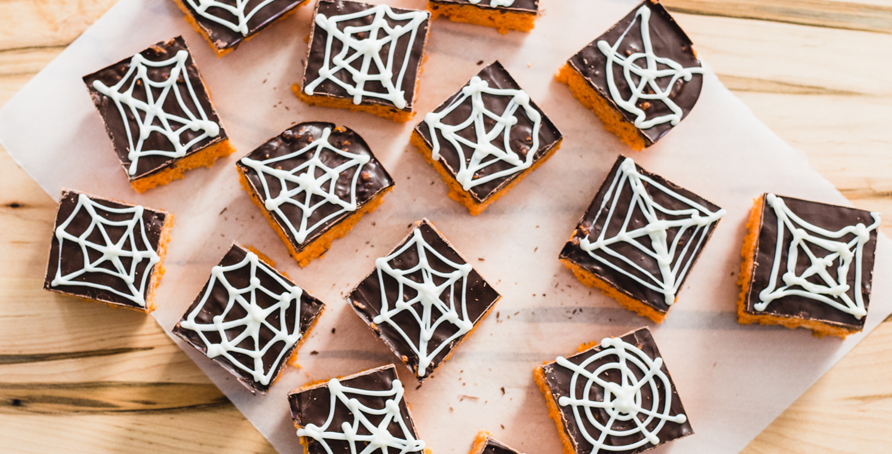 Because it's Halloween, it's Hall-o-weeeen! So, I have this weird obsession with watching old episodes of the kid shows that my kids used to watch all of the time around the holidays. I don't know why I do this, but I'm sure it has something to do with nostalgia of the days that they used to be home with me running around in their pajamas singing along to Yo Gabba Gabba songs.
Yes, Yo Gabba Gabba. My 10 year old was so into that show when he was 2 and 3. We would watch and re-watch the holiday episodes, including the Halloween episode, until all of the songs were embedded into my brain and I found myself humming them even years later when the season comes back around.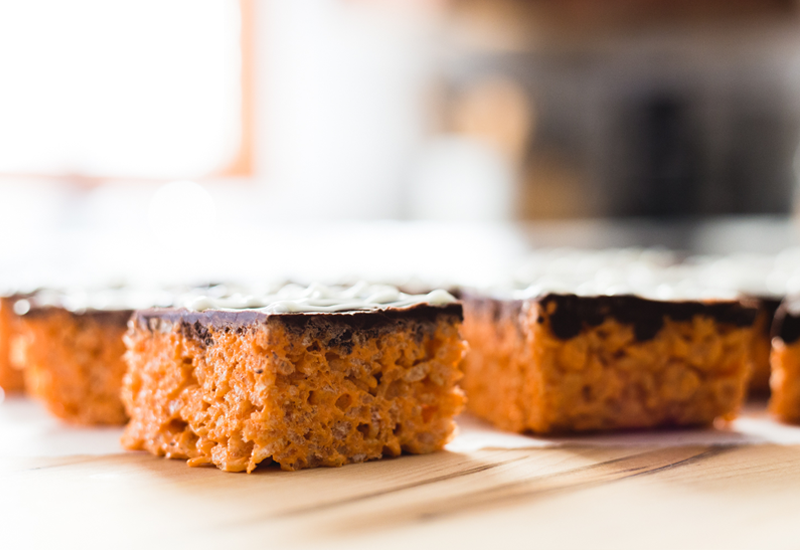 Last week, when the kids had off of school, I pulled up old episodes of their favorite shows to rewatch the Halloween episodes. The Yo Gabba Gabba Halloween was the best and I challenge you to try to not have those songs stuck in your head.
Now that the kids are in school, our Halloween traditions have shifted from watching goofy Nick. Jr. shows to school parties and parades. With C being in 2nd grade this year, I know the years are numbered when they ask for parent help at school parties. A's 4th grade class is already parentless when it comes to parties (which it should be, I agree) but it just means that the time is going by so fast!
This year, I've been playing around with all of the Campfire® Halloween Marshmallows. I just love a seasonal marshmallow and they can be so fun to use as a jumping off point for a festive treat. Last week, I shared my Marshmallow Ghost Hot Chocolate Toppers. With the weather in Ohio, we will likely need a few cups of hot chocolate after trick-or-treat tomorrow night so those will definitely be on the menu.
These Spider Web Cereal Treats are a no-bake treat that can be easily made allergy-friendly which is perfect for school Halloween parties. Campfire® HallowMallows are free of most major allergens including nuts, dairy, and gluten. Because the ingredients are so few, you can adjust for any allergies that you might be trying to avoid.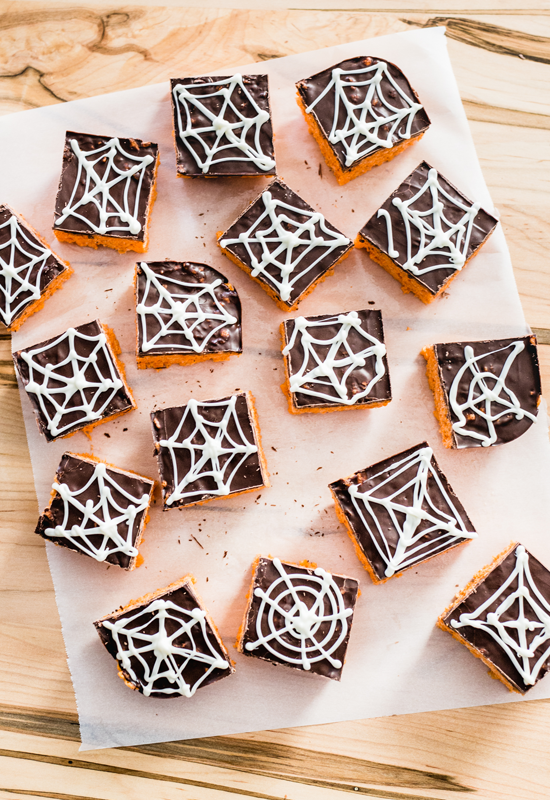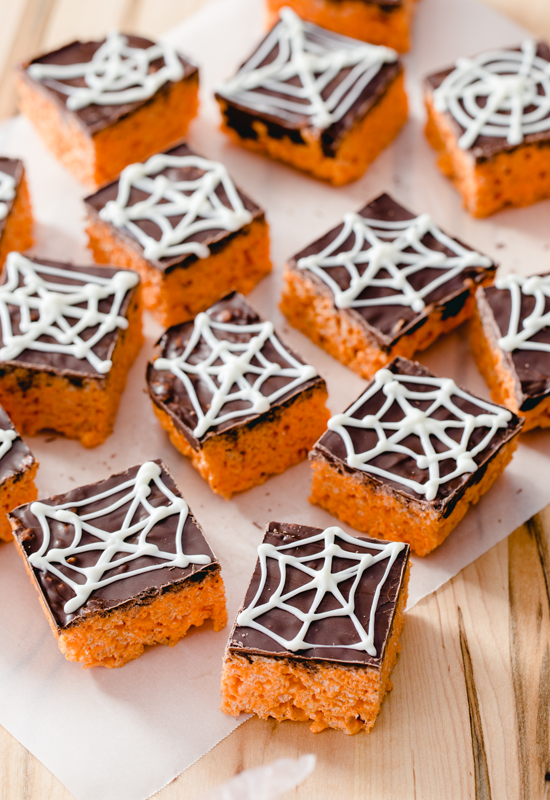 Here are some allergy modifications that I use when needed:
Dairy allergy > swap dairy free margarine for butter
Dairy allergy > use dark chocolate chips without milk
nut allergy > use chocolate chips and white chocolate not processed with nuts
gluten allergy > be sure to use gluten free cereal
These treats are as easy as making classic marshmallow treats, but with the addition of some melted chocolate and a cute piped spider web. As you can tell, some of my spider webs were a little sad, but I like to think them all uniquely webb-ish. I bet Charlotte would be supportive of my wonky webs.
Need a last minute allergy friend party treat? Give these Spider Web Cereal Treats a try!
Happy Monday!
For more Halloween themed ideas, be sure to try the Marshmallow Pumpkin Cupcake Toppers and the Apple Smiles Snacks! For more fun and festive recipes and crafts go to CampfireMarshmallows.com and follow us on Pinterest!
We love seeing photos of your recipes and how you "Make it with Marshmallows!" so be sure to share your photos with us on Facebook, Instagram and Twitter.
Blog post by: Jelly Toast