Marshmallow Pumpkin Cupcake Toppers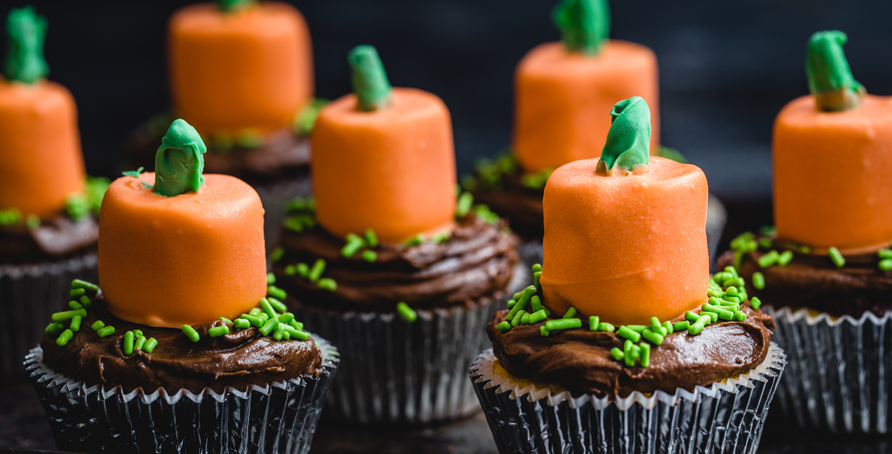 Pumpkin season is upon us! From now through November I am all about pumpkins. Our family has quite a few Fall birthdays and therefore, reasons to get together to celebrate. I am always trying to come up with new treat ideas for our parties.
These Marshmallow Pumpkin Cupcake Toppers are the perfect little treat to dress up any cupcake! Whether you are making cupcakes from scratch or are looking for a way to jazz up a box mix cupcake, these marshmallow pumpkin cupcake toppers are just what you need.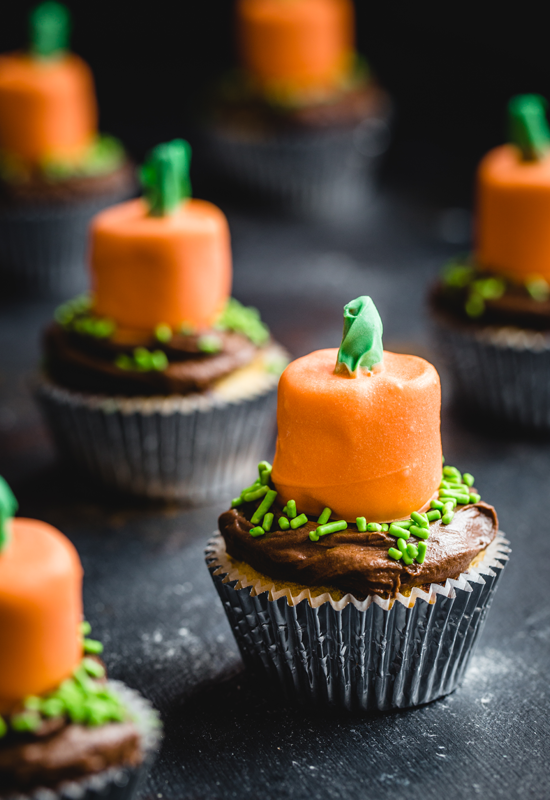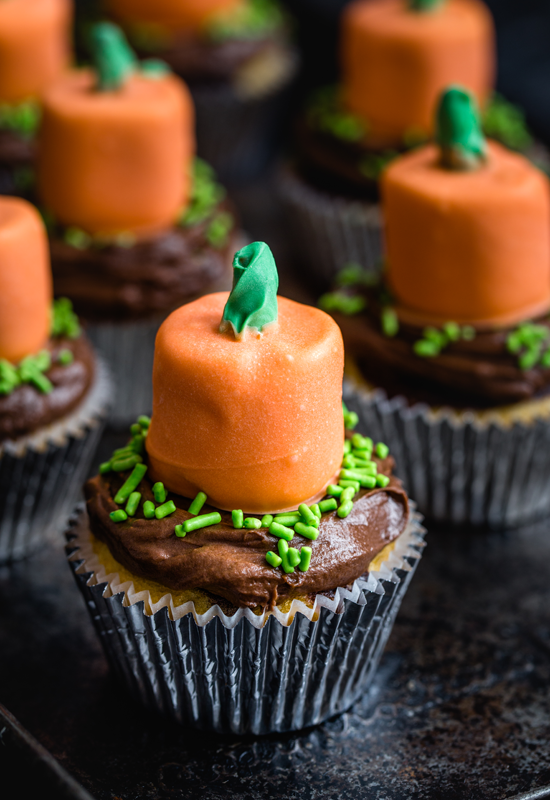 I used Campfire® Regular marshmallows for these cutie pumpkin toppers. I love to use the simple colored wafers to dip these marshmallows. It makes this project so simple! Just melt the wafers and dip the marshmallows. The stems are made from dipped pretzel sticks broken into short pieces.
If you can't find the orange and green melting wafers, simply use vanilla candy coating dyed with oil based candy food coloring. These marshmallows take only a matter of a few minutes to make and can be made ahead of time. Try adding them onto a large layer cake for a pumpkin patch effect, too! These fall marshmallow pumpkin cupcake toppers are sure to make your family and friends smile.
For more Halloween themed candy recipes, be sure to try the Spider Dipped Hallow Mallows, the Bride of Frankenstein Cupcake Toppers, or the Candy Dipped Ghoster Roasters! For more fun and festive recipes and crafts go to CampfireMarshmallows.com and follow us on Pinterest!
We love seeing photos of your recipes and how you "Make it with Marshmallows!" so be sure to share your photos with us on Facebook, Instagram and Twitter.
Blog post by: Jelly Toast