Apple Smiles Snack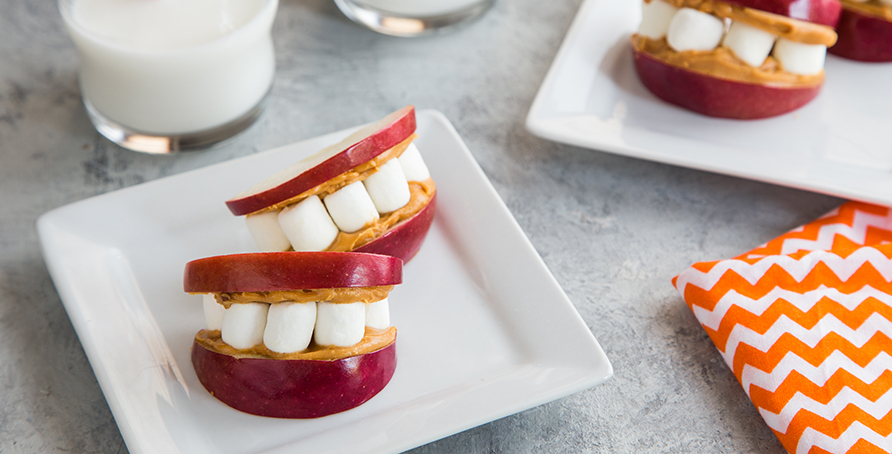 Marshmallow Apple Smiles are a classic snack! When it comes to kids, there's not much better than a wide, toothy grin! Your kids will be flashing their own silly smiles while they make these fun apple smile snacks. And, not only are the smile treats a whole lot of fun, they are a healthier snack made with apples and peanut butter.
With only three ingredients (apples, peanut butter, and mini marshmallows) required, chances are you already have what you need in your kitchen to make these toothy treats. They only take a few simple steps to assemble, so kids of all ages can join in the fun once you've sliced the apples for them. You can even turn your apples into Rocky Road Apple Rings!
This perfect after-school snack combines fun in the kitchen with quality family time. Before they eat them, kids love to 'wear' the apple smile and pose with their goofy grin creations, so have your camera handy to capture some memory-making moments.
If you searching for more kid friendly snacks, be sure to check out this Marshmallow Snack Mix or Chocolate Marshmallow Banana Toast. For more fun and festive recipes and crafts go to CampfireMarshmallows.com and follow us on Pinterest!
We love seeing photos of your recipes and how you "Make it with Marshmallows!" so be sure to share your photos with us on Facebook, Instagram and Twitter.