Pumpkin Spice Snack Mix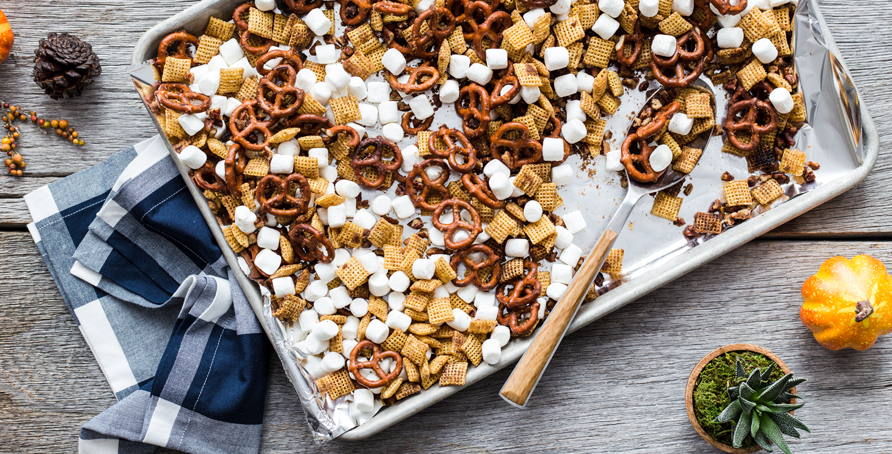 We all love a great bowl of snack mix. The variety of ingredients and flavors make a bowl of snack mix a popular item at any party – including a holiday party! When I make snack mixes, I like to incorporate a variety of ingredients and textures that are all brought together by a common flavor. This time of year, you can't go wrong with pumpkin spice!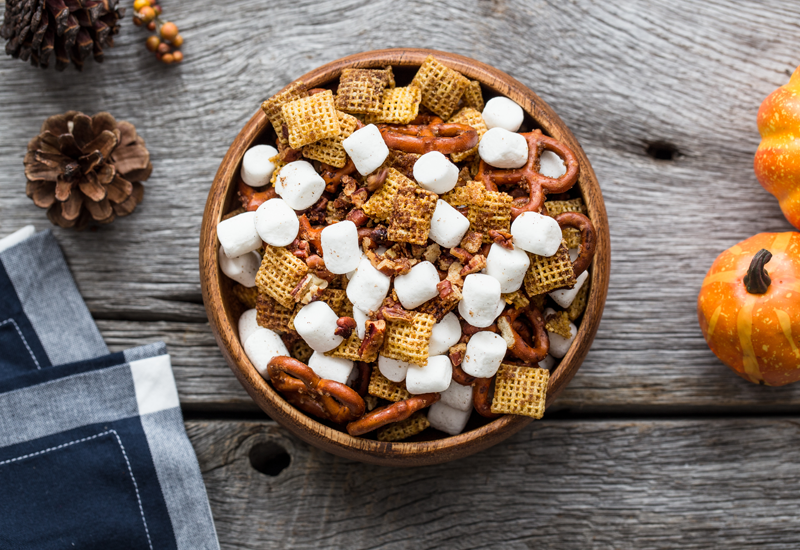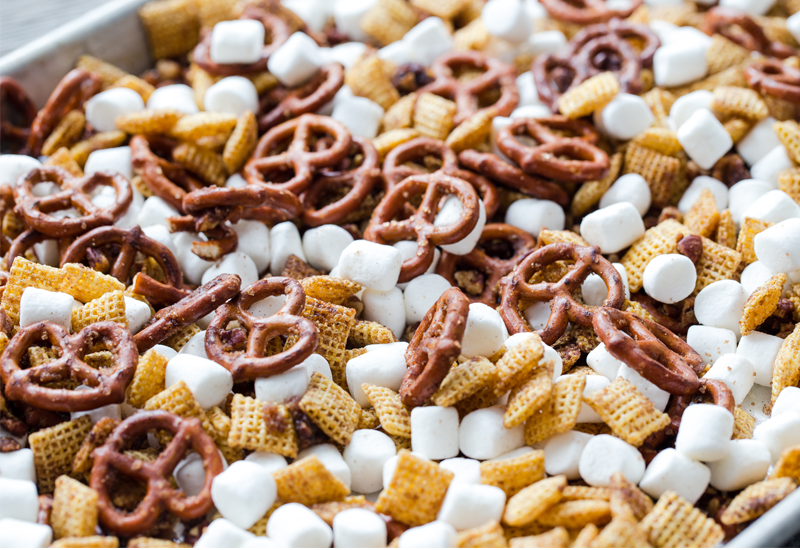 Pumpkin spice is as popular as ever and is here to stay, so why not make delicious salty sweet pumpkin spice snack mix to serve up at your next holiday party? What I love about this pumpkin spice snack mix is how quick it is to make. Made entirely in the microwave, this snack mix comes together in just minutes. A combination of crunchy cereal, salty pretzels, buttery pecans, and soft, sweet mini marshmallows – this snack mix will make all of your friends and family smile!
If you are looking for more seasonal recipes, be sure to try the Frosted Maple Pecan Marshmallow Cereal Treats, and the Pumpkin Spice Caramel Marshmallow Treats! For more fun recipes and crafts go to CampfireMarshmallows.com and follow us on Pinterest!
We love seeing photos of your recipes and how you "Make it with Marshmallows!" so be sure to share your photos with us on Facebook, Instagram and Twitter.
Blog post contributed by: Jelly Toast