Pumpkin Spice Popcorn Balls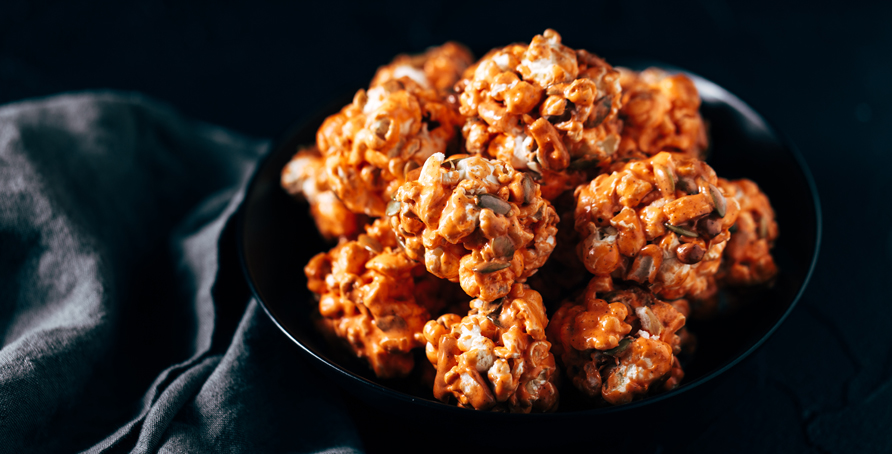 Pumpkin Spice Popcorn Balls take the most popular flavor of the season and turn it into a sweet and salty treat!
No-bake treats rein supreme in my house. I love a treat that can come together in just a small amount of time and are easy enough for kids to make. These pumpkin spice popcorn balls are everything you could want in a fall treat.
These pumpkin spice popcorn balls get their vivid color from Campfire® HallowMallow marshmallows! These fluffy orange pumpkins melt down into a pillowy mixture that gets seasoned with a sprinkling of pumpkin pie spice.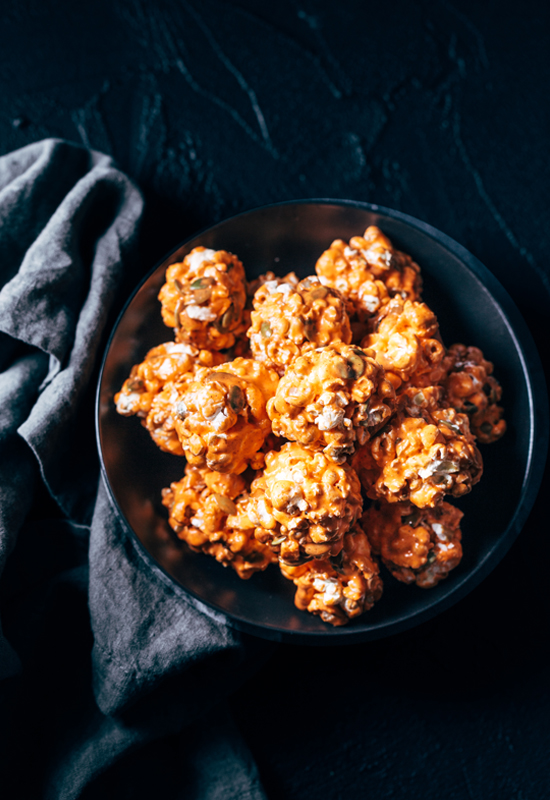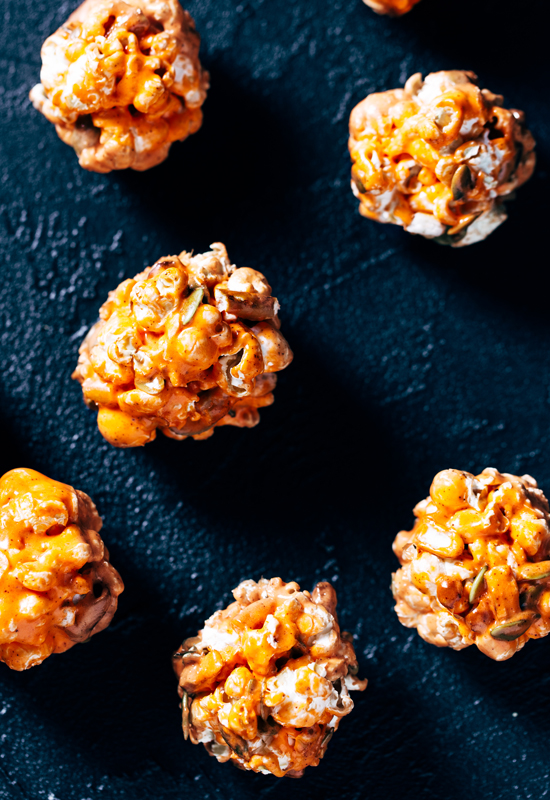 Pour the melted marshmallow mixture over some air-popped popcorn, crushed pretzels for a salty bite, and pumpkin seeds for some added texture and color. For easy rolling, grease clean hands with some extra butter and you'll be rolling popcorn balls in no time!
We used gluten-free pretzels in these pumpkin spice popcorn balls to them them totally gluten free! You can replace butter with vegan margarine to make them dairy-free, too. All in all, these pumpkin spice popcorn balls are perfect for your Halloween party but doubly delicious laid out on your Thanksgiving dessert table.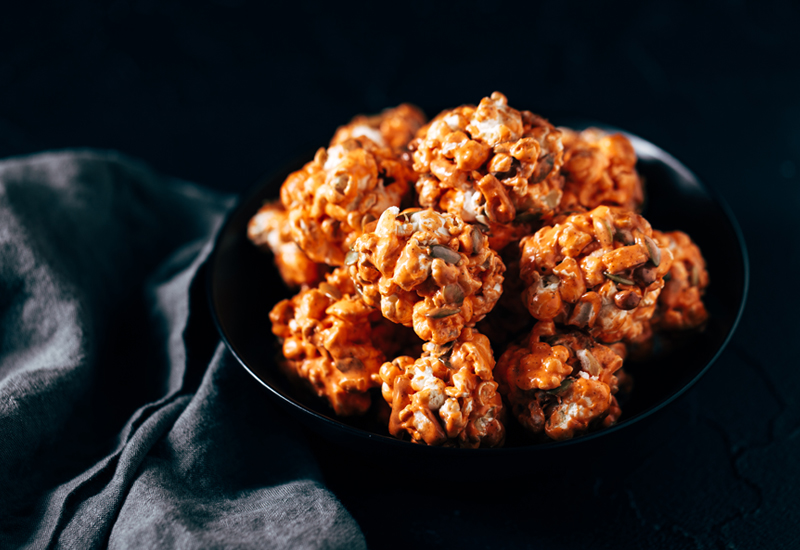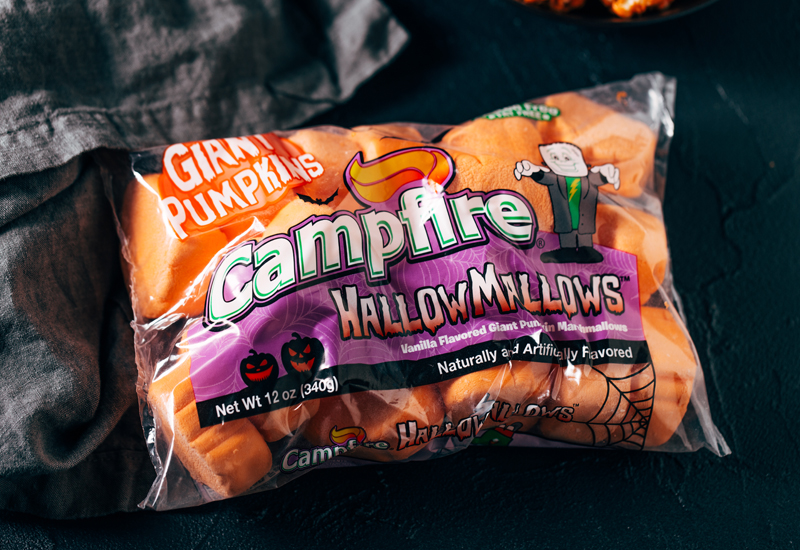 For more delicious fall snack ideas, be sure to try the Pumpkin Spice Snack Mix, the Pumpkin Spice Caramel Marshmallow Treats, and the Frosted Maple Pecan Marshmallow Cereal Treats! For more fun and festive recipes and crafts go to CampfireMarshmallows.com and follow us on Pinterest!
We love seeing photos of your recipes and how you "Make it with Marshmallows!" so be sure to share your photos with us on Facebook, Instagram and Twitter.