Mexican Hot Chocolate Shortbread Bars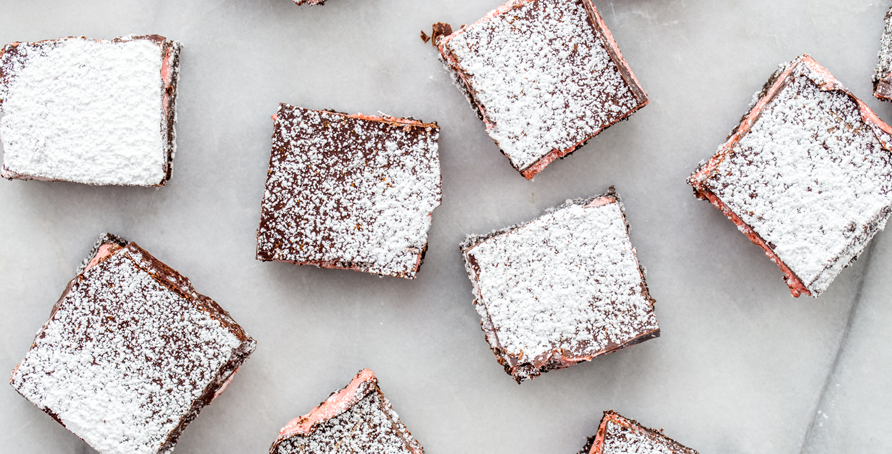 It's one week until Christmas, but I have to say that I'm feeling pretty great. This year I'm embracing the fact that not everything will get done and that's just fine. Great, in fact. The last few weeks, I've been sneaking in a little baking here and there when I'm in the mood, like last week when I made these Mexican Hot Chocolate Shortbread Bars using Campfire® Holiday Mix marshmallows.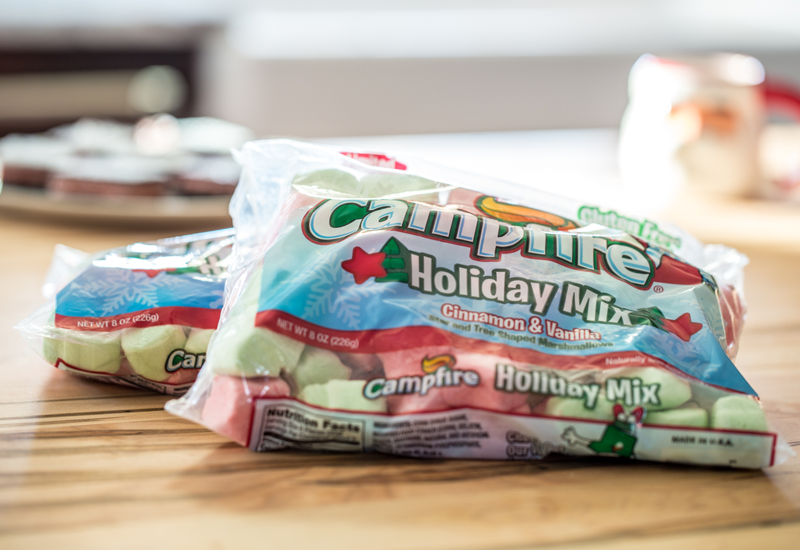 I made a video showing how simple these are to make, and you can see that I also have dinner cooking away in my Instant Pot (seriously, check the background of the video).  I have been making chicken soup about twice a week for the last month in the Instant Pot and one of these days, I'm going to post about it.
Pinky Promise.
But for now, check out these sweet, spicy, chocolate shortbread bars.
You know how much I love a festively flavored marshmallow (hello, gingerbread marshmallow fudge with walnuts!) and I wanted to do something fun with these Holiday Mix marshmallows that are a combination of cinnamon and vanilla in the shape stars and trees.
So stinking cute!!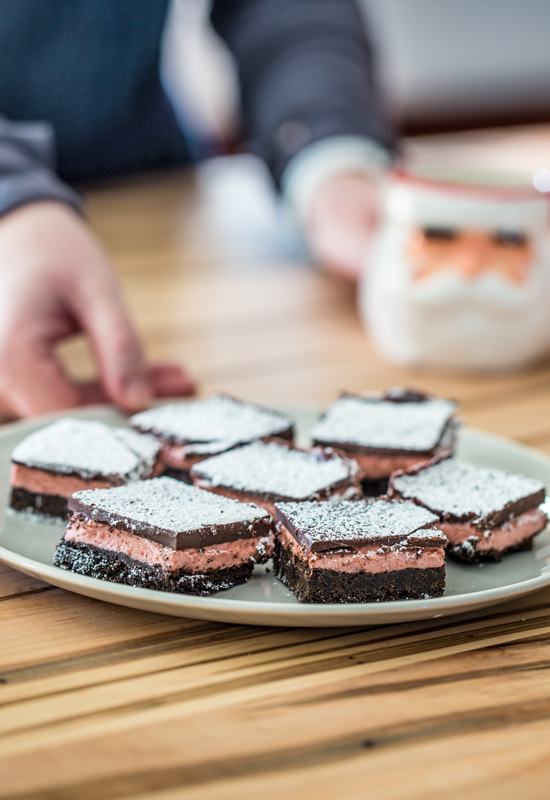 I took a nod from Mexican Hot Chocolate that combines rich chocolate with spicy cinnamon and a touch of chili powder. The base layer of these shortbread bars is chocolate with that touch of spice, topped with a soft pink marshmallow layer and a layer of chocolate to sandwich it all together.
I added a sprinkle of salt because I can't get enough of a salty sweet combo, plus the salt brings out the chili powder. A dusting of powdered sugar not only tastes great, but it covers up any wobbly cutting that may have occurred.
Just saying.
If you are looking for other holiday ideas, be sure to try the Marshmallow Pecan Sweet Potato Casserole or the Marshmallow Fudge Bark! For more fun and festive recipes and crafts go to CampfireMarshmallows.com and follow us on Pinterest!
We love seeing photos of your recipes and how you "Make it with Marshmallows!" so be sure to share your photos with us on Facebook, Instagram and Twitter.
Blog post by: Jelly Toast