Marshmallow Pecan Sweet Potato Casserole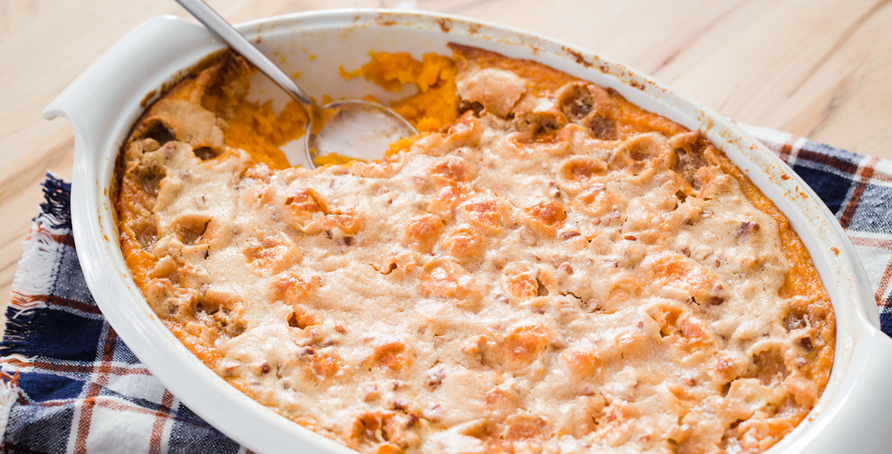 It's November which means that it's Thanksgiving season! If you are a long time reader, you know that I have some pretty specific ideas when it comes to our Thanksgiving dinner menu. Our family has some traditional recipes that we don't really stray from but usually bring a new dish or two to sample.
Over the last few years, I have posted all of my Ultimate Thanksgiving recipes: Bacon Herb Oven Roasted Turkey, Sausage Filling,  Roasted Garlic Herb Cream Cheese Mashed Potatoes, and Cranberry Marshmallow Relish.
There has been one exception: Sweet Potato Casserole.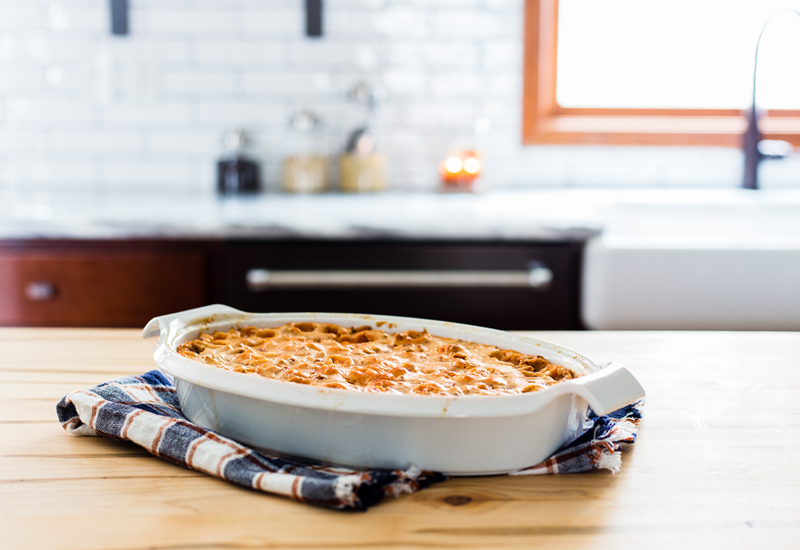 While I shared my twice baked sweet potatoes recipes a few years back, I have never shared my family's favorite sweet potato casserole. My sister-in-law is typically in charge of the sweet potatoes and that is the recipe that I always go to when making sweet potato casserole. Her recipe includes a candied pecan topping and this year, I decided to add some Campfire® Mini White Marshmallows to the pecans.
Who doesn't love sweet potato casserole with mini marshmallows? Add some brown sugar, butter, and pecans and this marshmallow pecan sweet potato casserole is a total winner. The sweet potatoes are creamy, sweet, and when baked in a large casserole dish, each bit gets just the right amount of topping per scoop.
The topping is very coveted.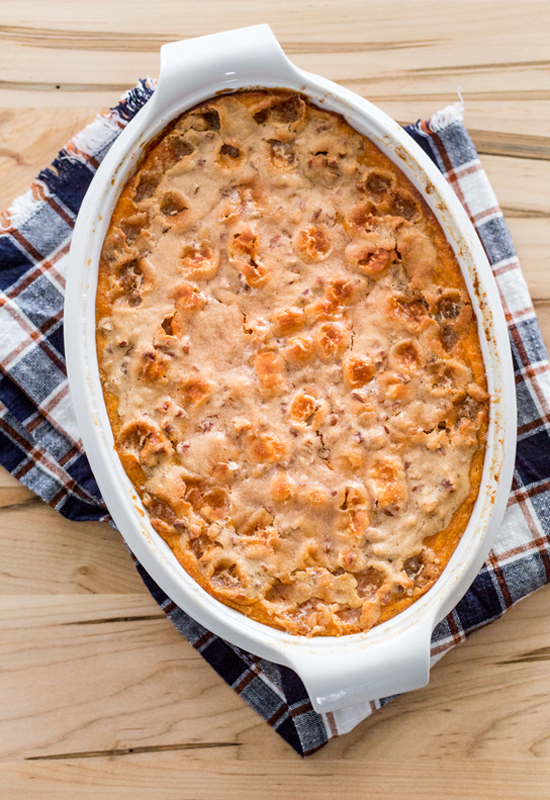 It's a simple dish to make, but will make your entire family happy!
Be sure to check out some of my fellow blogger's favorite mini marshmallow recipes like my friend Melanie's Gingersnap Sweet Potato Mousse with Homemade Marshmallow Fluff! This is sure to be a crowd pleaser at your family's Thanksgiving dinner.
Happy Monday!
If you are looking for other great side dishes, check out our other favorites here! For more fun recipes and crafts go to CampfireMarshmallows.com and follow us on Pinterest!
We love seeing photos of your recipes and how you "Make it with Marshmallows!" so be sure to share your photos with us on Facebook, Instagram and Twitter.
Blog post contributed by: Jelly Toast