Halloween Marshmallow Garland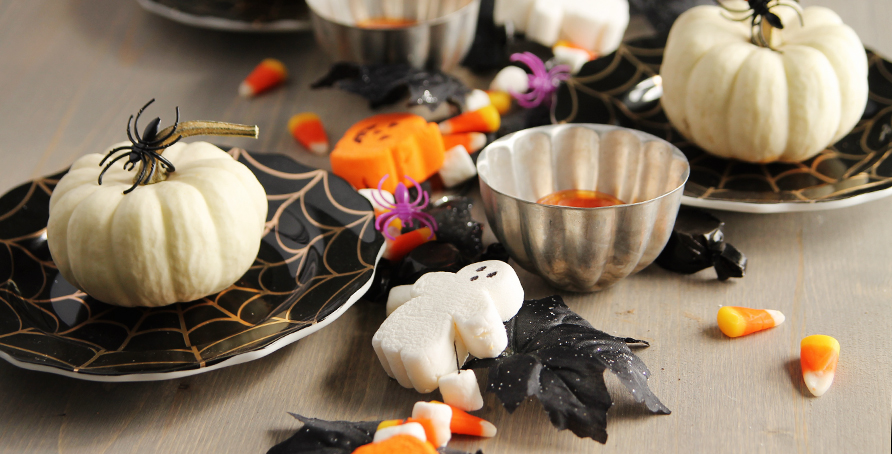 This fun Halloween Marshmallow Garland will add some flair to your table this fall!
Making festive garland for each holiday has turned into a favorite tradition for our family!
Everyone can get involved, and even have their own strand to display on the table, the banister, our coffee table, etc…
The Halloween garland is particularly fun because we use a variety of Campfire's seasonal shapes, along with the plastic spider rings that will never go out of style.
Add in some fake fall or black foliage and you each will have a masterpiece on your hands.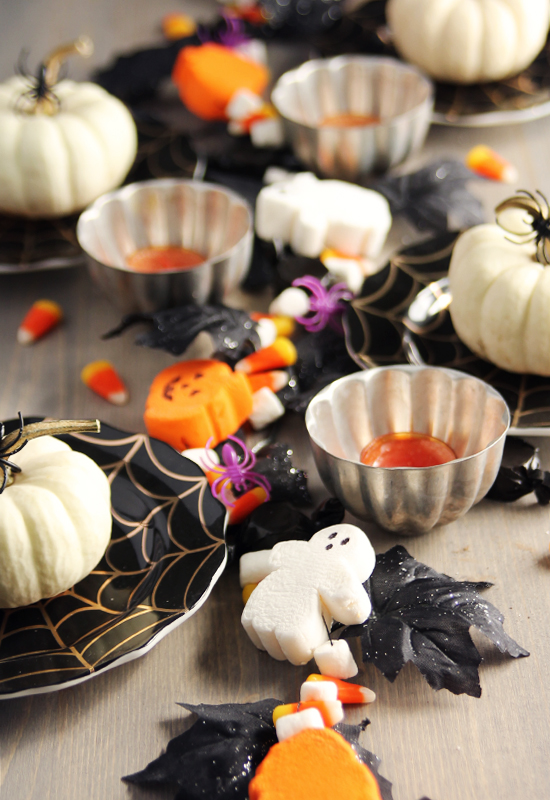 Try it for yourself this fall (or keep your kids busy for a half hour while you whip up their last-minute class treats) with Ghoster Roasters, Hallow Mallows, and Pumpkin Spice marshmallows!
If you are looking for other new Halloween ideas, be sure to check out this Pumpkin Spice Snack Mix or these Spider Web Cereal Treats! For more fun and festive recipes and crafts go to CampfireMarshmallows.com and follow us on Pinterest!
We love seeing photos of your recipes and how you "Make it with Marshmallows!" so be sure to share your photos with us on Facebook, Instagram and Twitter.