Halloween Chow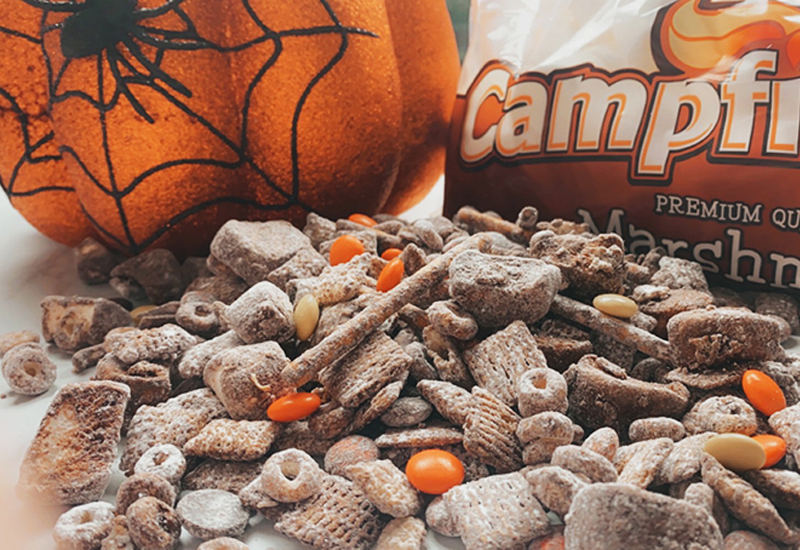 This is the perfect salty, sweet snack for your Halloween binge watching—and when you add in Campfire Marshmallows, it's absolute perfection! Plus, did I mention this recipe takes less than 15 minutes to make? Feel free to play around with the ratios to add more or less of your favorite snack mix. Yields enough for 4 people.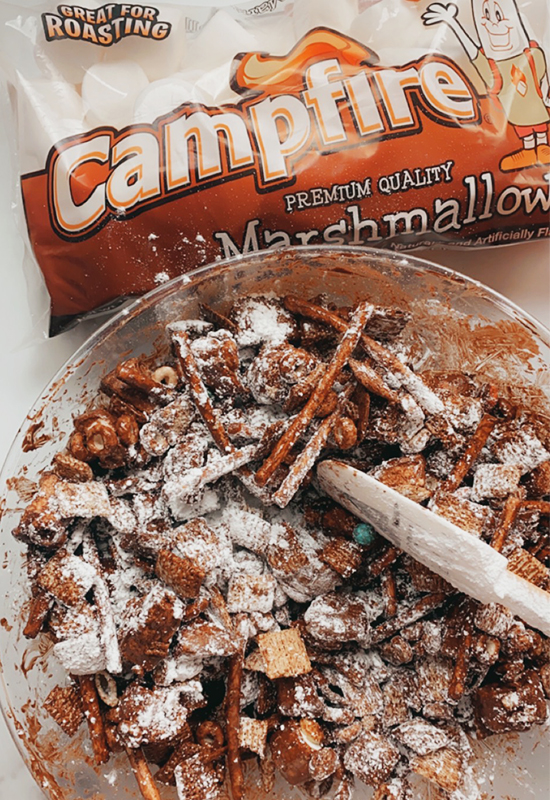 If you are looking for more seasonal recipes, be sure to try the Pumpkin Spice Snack Mix, and the Halloween Marshmallow Popcorn! For more fun recipes and crafts go to CampfireMarshmallows.com and follow us on Pinterest!
We love seeing photos of your recipes and how you "Make it with Marshmallows!" so be sure to share your photos with us on Facebook, Instagram and Twitter.
Recipe & Photography by: Bake it with Mel