Campfire S'mores Bar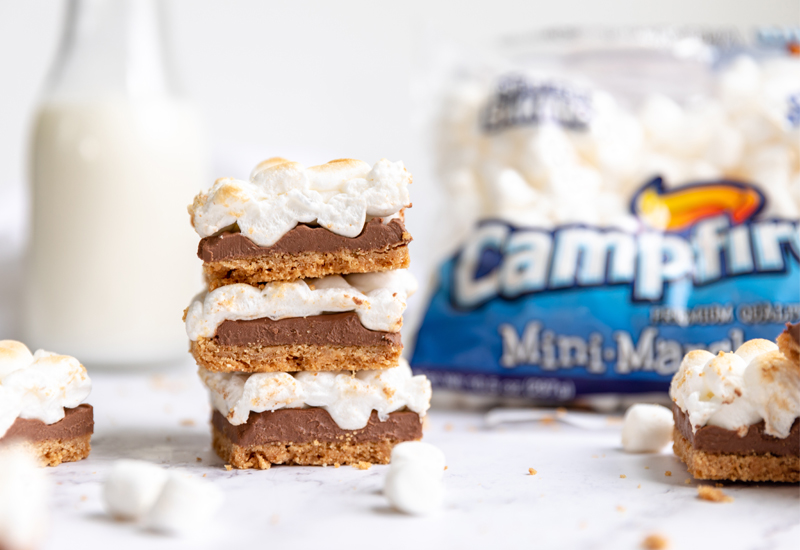 There's a sliiiiiiight chill in the air in the morning, and the evenings are getting darker earlier every day.
What does that mean for us?
S'more season!
S'more season is the best season (by my standards), but it is always over way too soon. That's where this Campfire S'mores Bar recipe comes in!
With a special graham cracker crust and layers of chocolate, then marshmallows, you can have s'mores all year long, indoors or outdoors.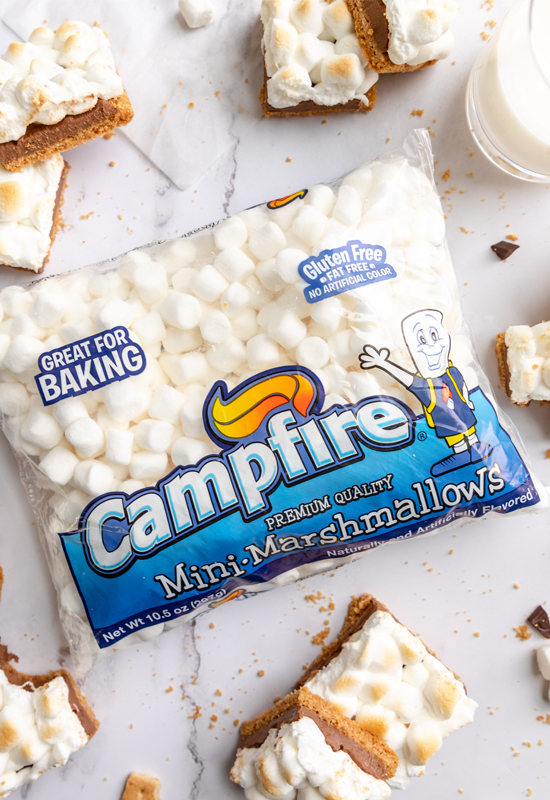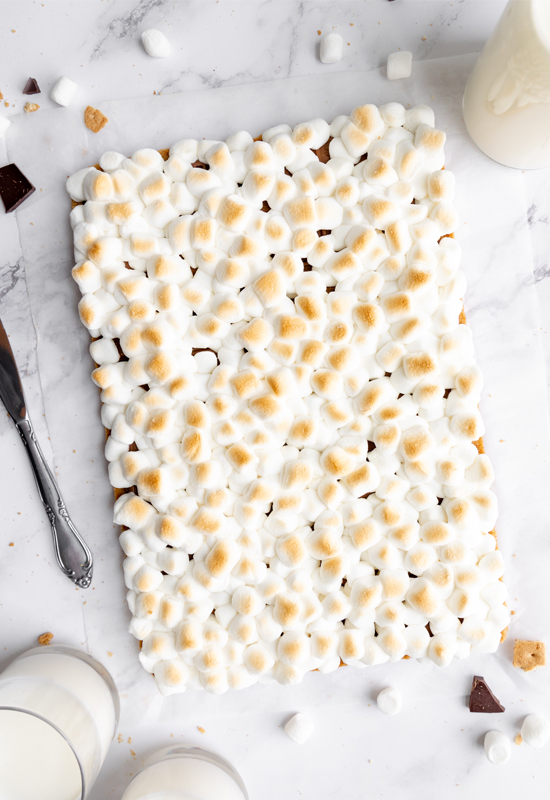 Still not convinced? They only take 5 ingredients, and about 10 minutes of baking time.
Our family loves them as a movie night treat, while they're still warm from the oven.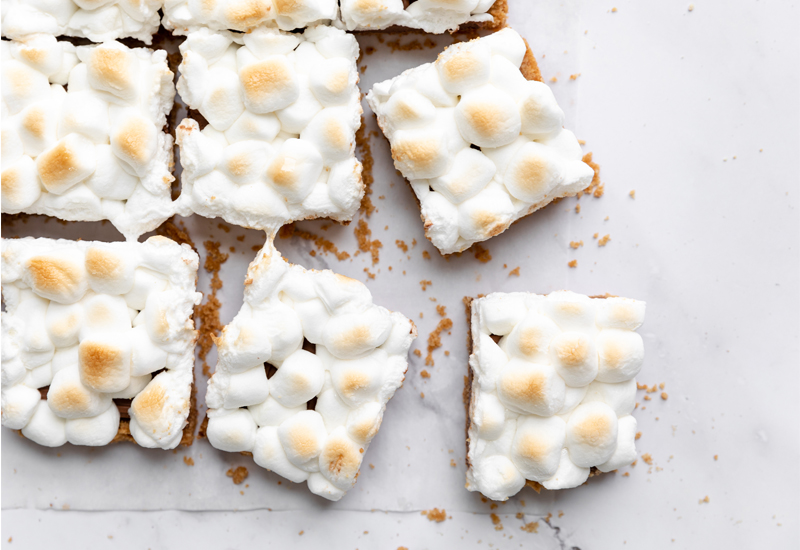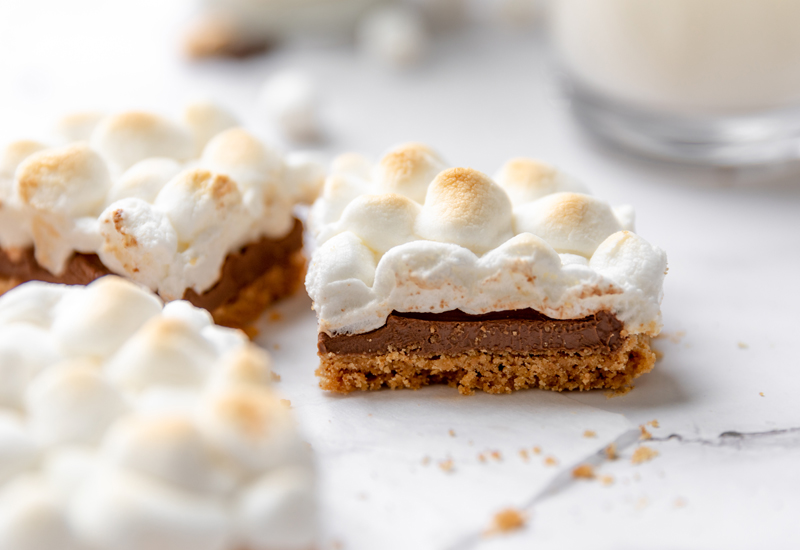 Give my Campfire S'mores Bar recipe a try and don't skimp on the marshmallows!
For other new s'more-themed recipe ideas, be sure to try these Mini S'mores Cheesecakes or these Chocolate Chip Cookie S'mores! For more fun and festive recipes and crafts go to CampfireMarshmallows.com and follow us on Pinterest!
We love seeing photos of your recipes and how you "Make it with Marshmallows!" so be sure to share your photos with us on Facebook, Instagram and Twitter.
Photos by: Sweet Fix Baker