Brownie Bottom Grasshopper Pie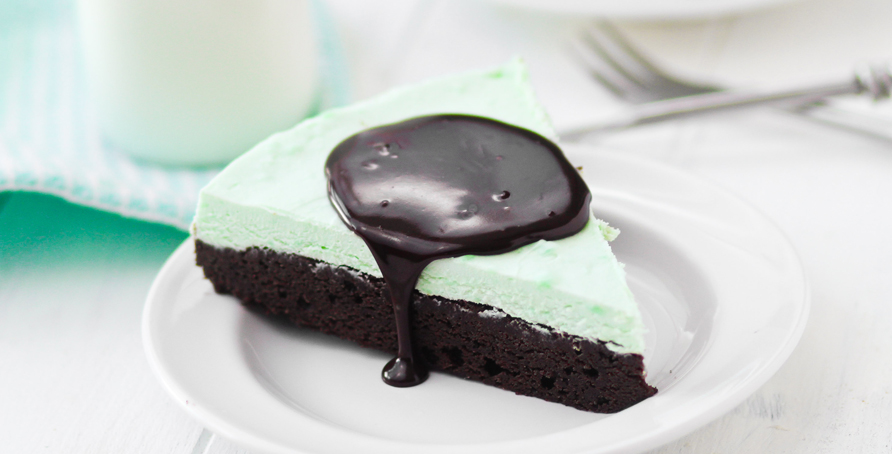 This green Brownie Bottom Grasshopper Pie is perfect for St. Patrick's Day, and with the great chocolate and mint mix, you'll find yourself craving it every day of the year!
St. Patrick's Day isn't huge in our house, but it does come just once each year. That means we wear our green and if it falls on the weekend, we get together with a few friends.
Last year, my father in law decided to do things a bit bigger than normal. A few of his relatives, including his 103 year old grandma, have birthdays in March and April. His solution to getting everyone together was to throw an Irish themed birthday party.
He came up with a menu and passed off different dishes to family members.
Reubens, colcannon, roasted cabbage and an assortment of green fruit were all served.
There are plenty of Irish dessert dishes out there, but I couldn't resist making this Brownie Bottom Grasshopper Pie. The color is spot on, and the brownie-cream combination is tough to beat!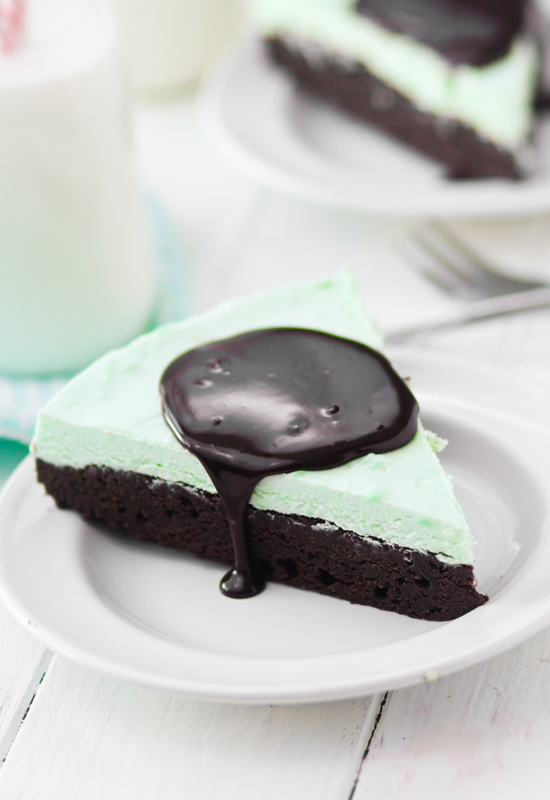 It may not have been on point with the rest of our meal, but this Brownie Bottom Grasshopper Pie was a big hit! I already can't wait to bring it back out at Christmas time.
If you are looking for other springtime dessert ideas, be sure to check out this Rainbow S'mores Skillet or these Mini Vanilla Bean Cakes! For more fun and festive recipes and crafts go to CampfireMarshmallows.com and follow us on Pinterest!
We love seeing photos of your recipes and how you "Make it with Marshmallows!" so be sure to share your photos with us on Facebook, Instagram and Twitter.