Rainbow S'mores Skillet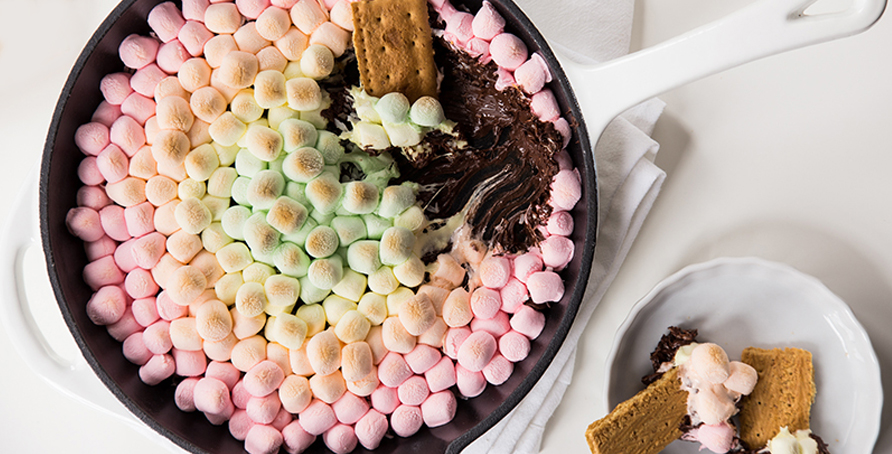 Rainbow S'mores Skillet are like a burst of sunshine! Spring is officially here but in many parts of the country, the weather seems to not have gotten the memo. Icy breezes and snow flurries are still popping up making people want to stay inside to avoid the cold. If you are trying to bring a little sunshine and sweetness to your chilly weathered Spring, try whipping up a Rainbow S'mores Skillet! This s'mores skillet is the perfect dessert for a crowd and one that can be made in the warmth of your own kitchen.
Start with an oven proof skillet, I like to use my cast iron skillet, and layer in one bag of chocolate chips. Sprinkle the chocolate chips with some sweetened coconut flakes and top with a full layer of Campfire® Mini Fruit Marshmallows. You can simply sprinkle them in randomly or arrange them in a sweet little rainbow. This is the step that the kids will love to get involved with!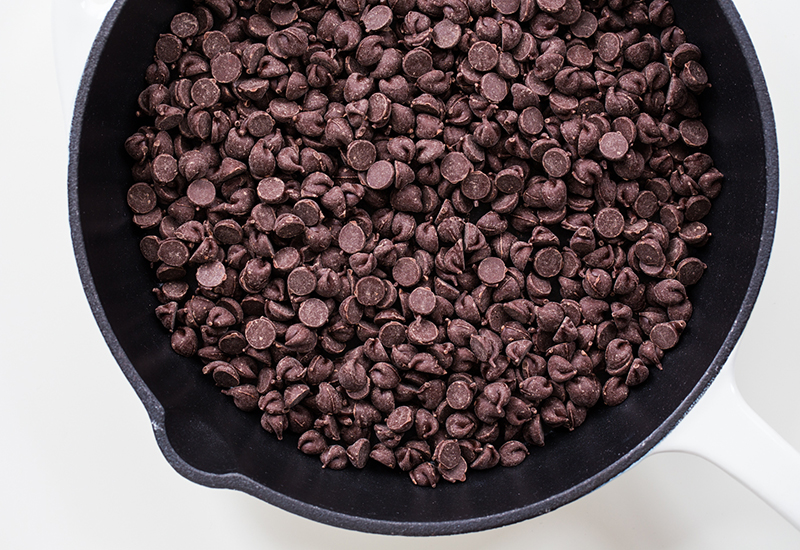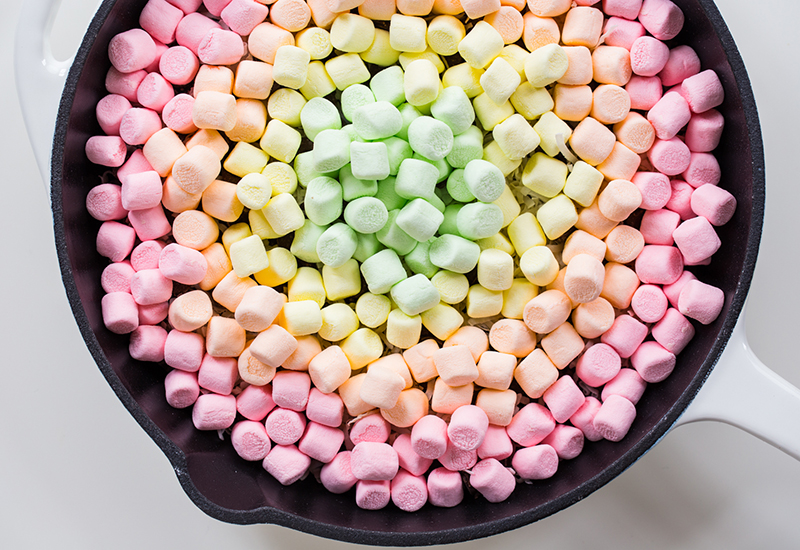 Bake the skillet until the marshmallows are toasted and the chocolate chips are soft and melted. Serve the Rainbow S'mores Skillet with plenty of graham crackers for dipping. Try this dessert at your next sleepover, graduation party, or baby shower!
Be sure to check out CampfireMarshmallows.com and follow us on Pinterest for more fun and festive recipes and crafts!
We love seeing photos of your recipes and how you "Make it with Marshmallows!" so be sure to share your photos with us on Facebook, Instagram and Twitter.