Ambrosia Salad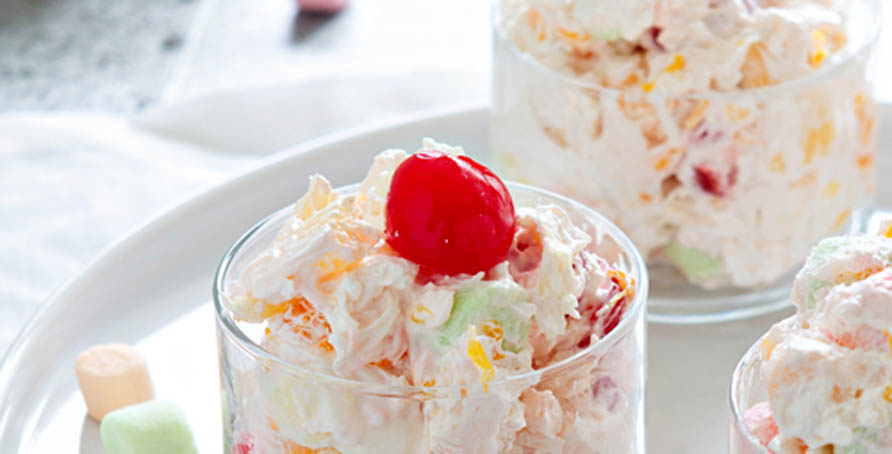 Ambrosia is a creamy fruit salad loaded with pineapple, mandarin oranges, coconut and miniature fruit-flavored marshmallows.
Happy Thursday! I periodically feature retro recipes from my childhood and my husband's childhood on my blog for #tbt – "Throwback" Thursday." If you're not sure about #tbt, it's basically a weekly Twitter and Instagram "holiday" that compels people to share photos from an earlier time in their lives.
We've been going through cookbooks, recipe clippings and handwritten recipes, trying to gather a selection of our favorites to share with you. Today's #tbtrecipe is Ambrosia Salad. I fondly remember my Nana making Ambrosia Salad for pretty much every church function. The only problem was that we couldn't find her recipe. Total bummer – I know.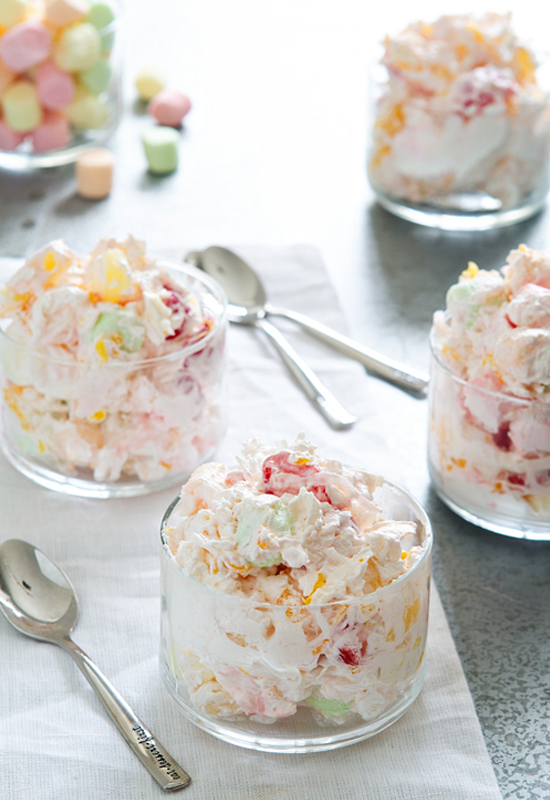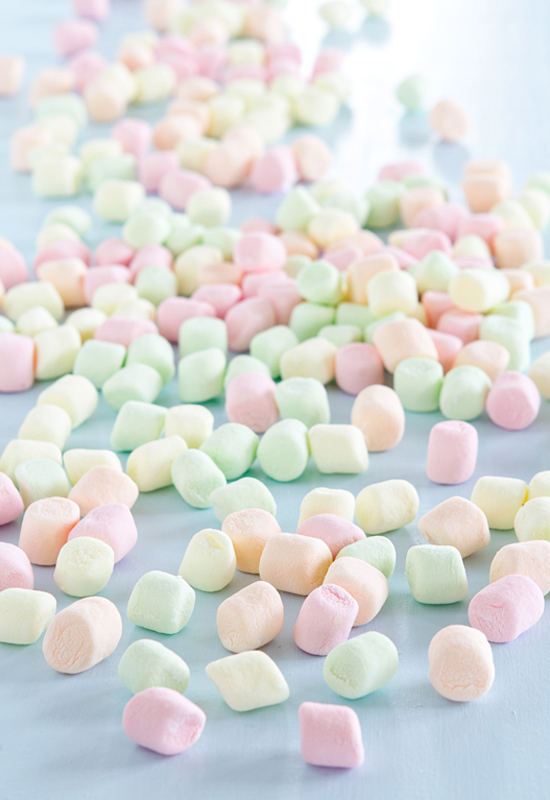 My aunt came across an Ambrosia Salad recipe in Nana's church cookbook, but we knew it was not the one she used because it contained cottage cheese. And Nana's most definitely did not contain cottage cheese, we knew that she used frozen whipped topping.
Naturally I decided to start tossing ingredients into a bowl until the Ambrosia Salad tasted similar to Nana's. And with a little tweaking, I most definitely succeeded!
Ambrosia is a spin on a traditional fruit salad that typically includes pineapple, mandarin oranges, coconut, nuts and miniature marshmallows. Instead of using regular mini marshmallows, I decided to use my absolute favorite marshmallows ever – Campfire® Mini Fruit-Flavored Marshmallows. They're soft, fluffy and oh so fruity, so I thought they'd be the perfect compliment to this Ambrosia recipe.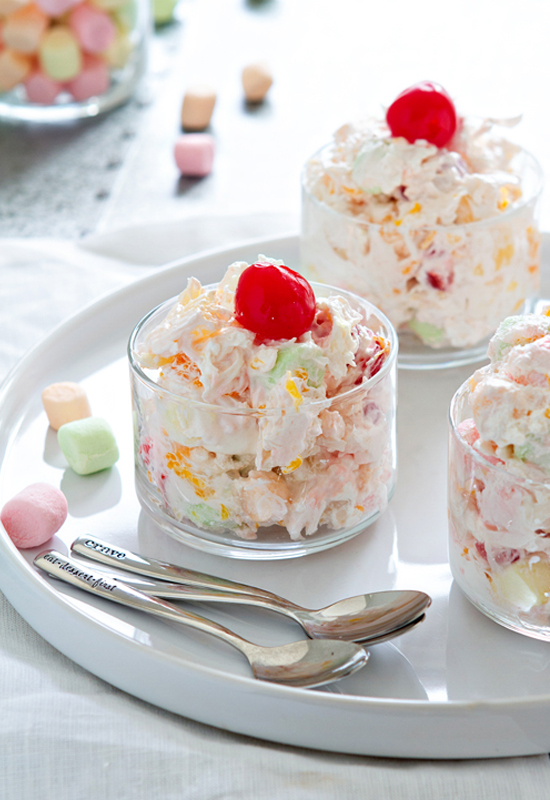 If you are looking for other colorful fruit salads, try the Hawaiian Marshmallow Salad or this Marshmallow Cranberry Fluff! For more fun and festive recipes and crafts go to CampfireMarshmallows.com and follow us on Pinterest!
We love seeing photos of your recipes and how you "Make it with Marshmallows!" so be sure to share your photos with us on Facebook, Instagram and Twitter.
Post contributed by: My Baking Addiction