White Chocolate Gingerbread Cocoa Mix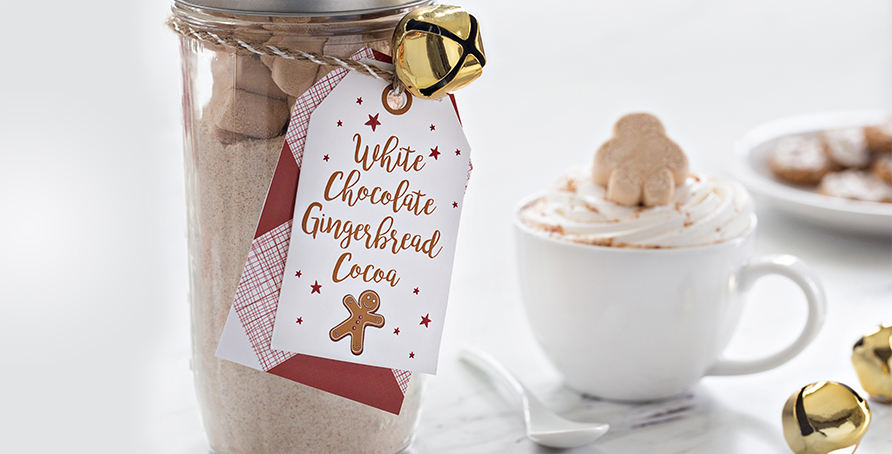 Since it is the holiday season, I need to spice things up just a bit, and crank my hot chocolate game up a notch. Enter my new favorite: White Chocolate Gingerbread Cocoa Mix. As soon as the weather turns ridiculously cold, I find I need a cup of something hot and cozy in my hands. Sure, I could have tea or coffee, but what I truly want on a cold night is a mug of luxurious hot chocolate.
Add a crackling fire and a good book, and I don't think you'll find anything better this side of heaven. But sometimes a good, regular hot chocolate just won't do.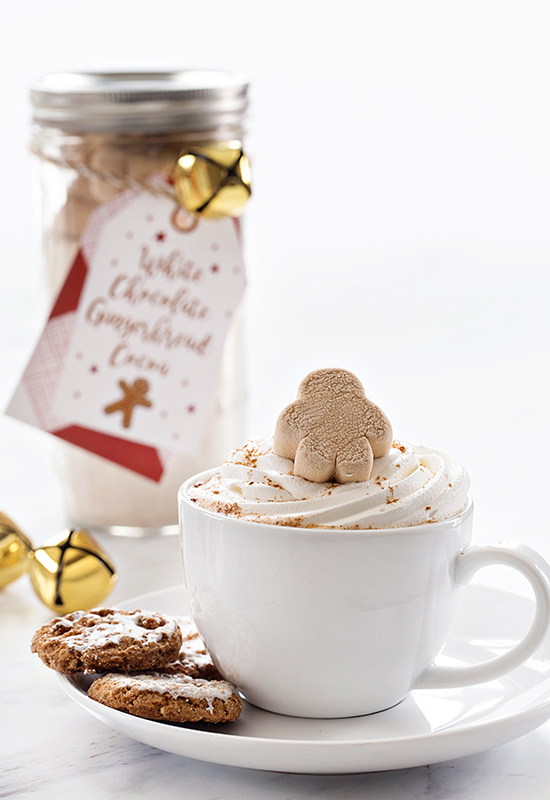 I love a good piece of warm gingerbread, and I've found that gingerbread and white chocolate make for an amazing combination. Put that all into a mug and top with Campfire® Gingerbread Marshmallows letting the marshmallows melt right in? Now that's a good night.
Whatever you thought you needed to do today, just stop. Grab that novel you've been wanting to read, (or if you're me, a tablet and headphones), a warm blanket, and some slippers.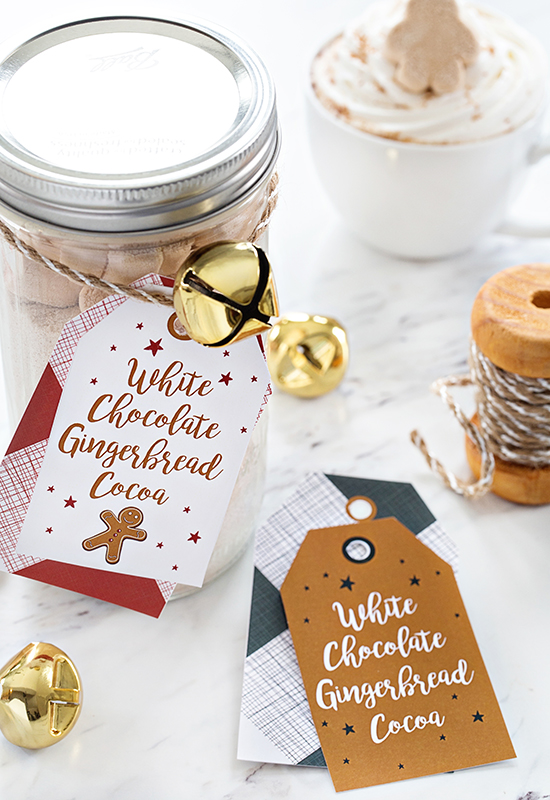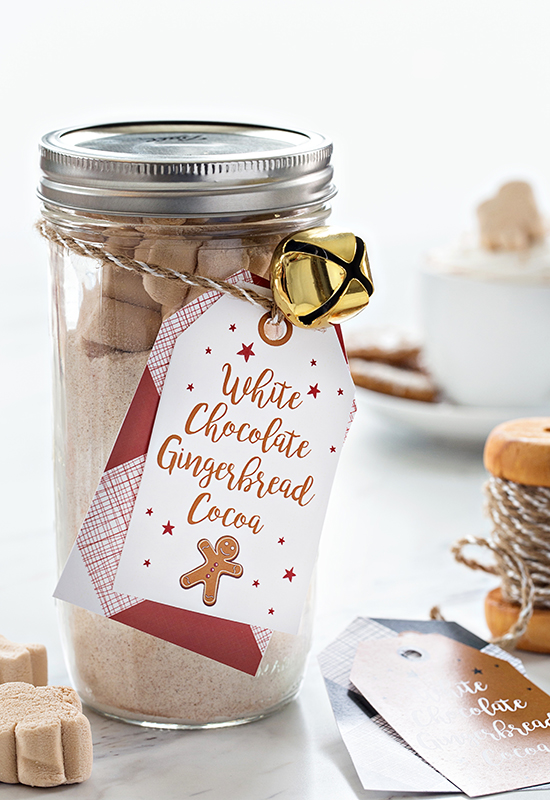 Mix up a mug of White Chocolate Gingerbread Cocoa Mix, and put at least three Campfire® Gingerbread Marshmallows right on top. Let the marshmallows do their melting magic, and then sip slowly. Repeat as needed, all the way to New Year's Day.
Or combine all of the dry ingredients and use these adorable Free Printable tags to create the ultimate cocoa gift!
If you love all things Gingerbread, be sure to check out these Gingerbread Cereal Treats or this Gingerbread and Lemon Cake! For more fun and festive recipes and crafts go to CampfireMarshmallows.com and follow us on Pinterest!
We love seeing photos of your recipes and how you "Make it with Marshmallows!" so be sure to share your photos with us on Facebook, Instagram and Twitter.