Ultimate Holiday Hot Chocolate Bar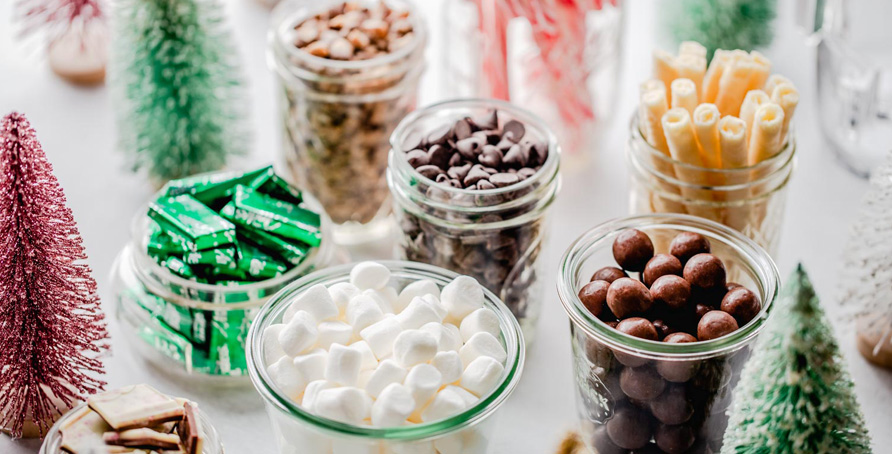 One of my favorite things about the holiday season is the sheer amount of opportunities there is to get together with friends and family! Whether it's a super duper planned out, menu planned shindig or an impromptu wine and cheese party – they are ALL good in my book.
One of my favorite things to do during the holiday season is to have some epic hot chocolate bar fixings on hand. Now, before you get worried, this is nothing intimidating! Basically it's having a somewhat stocked baking pantry and a few Christmas candies gathered. Oh, and marshmallows – you canNOT forget the marshmallows!
Campfire mini marshmallows are my favorite for an ultimate hot chocolate bar situation, but feel free to get fancy – pumpkin spice, gingerbread, regulars – whatever you have or are in the mood for is great! In addition to mini marshmallows, here are a few other hot chocolate fixings I like to keep handy:
HOT CHOCOLATE BAR FIXINGS
whoppers
mint chocolate candies
chopped peppermint bark
chocolate chips
toffee bits
candy canes (crushed or whole for stirring)
cookie wafer sticks
truffles
mini marshmallows (it had to be said again)
whipped cream (homemade or from a squirt can for a super convenient topping)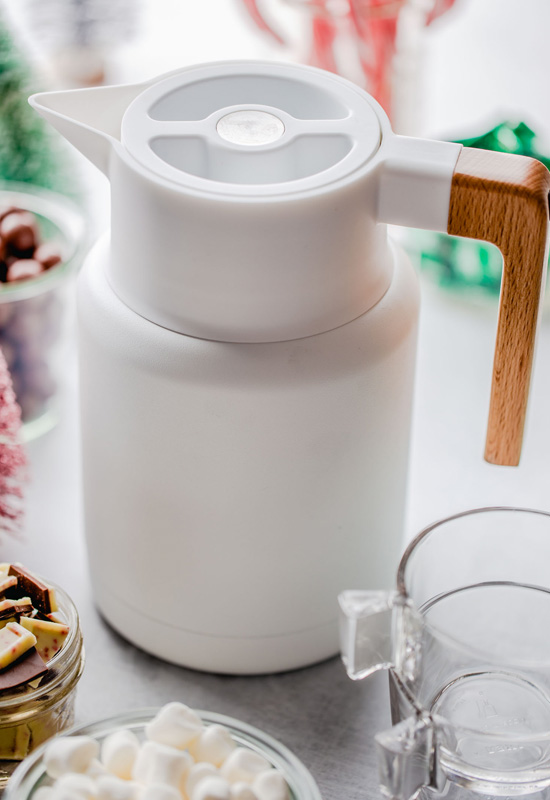 The coolest thing about a hot chocolate bar is that everyone can jazz up their own mug of cocoa however they like. Take a good basic hot chocolate and serve it in a super cute thermos or pitcher to keep it hot all party long (I got this one at Amazon <— affiliate link).
Then, let guests stir in all the fun candies and flavors to customize their cup of hot chocolate! Seriously, this is the easiest and tastiest way to have hot chocolate.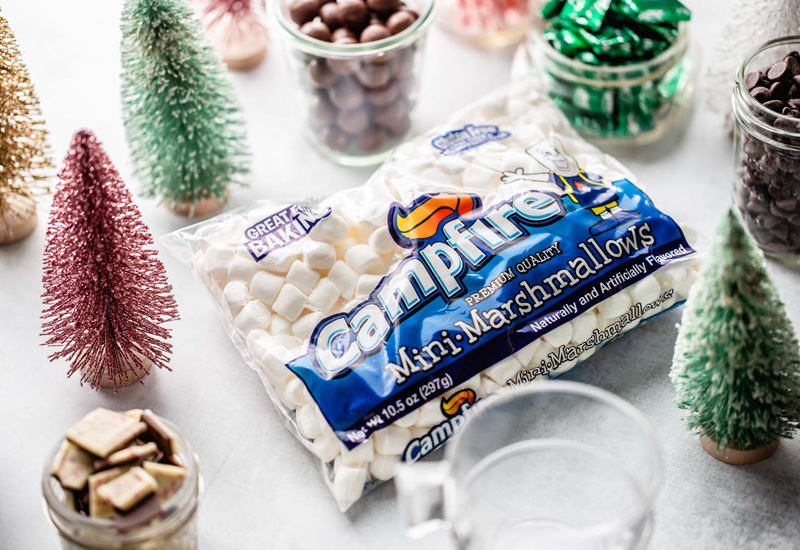 HOT CHOCOLATE TIPS
use whole milk (it just tastes the best, honestly)
buy a great store-bought mix with quality ingredients
make a homemade version like this 

stove top hot chocolate

(I'd just leave out the cinnamon to keep the a neutral base for all the fixings
Serve all of your fixings in jars with lids so when the party is over, you can pop on the lids and save all of the toppings for the next party. Which if you are me, will likely be within the next couple of days.
SO. MANY. HOLIDAY. PARTIES.
And to finish off your festive ultimate hot chocolate bar, raid the cute bins at Target again for all of the most adorable bottle brush trees you can handle.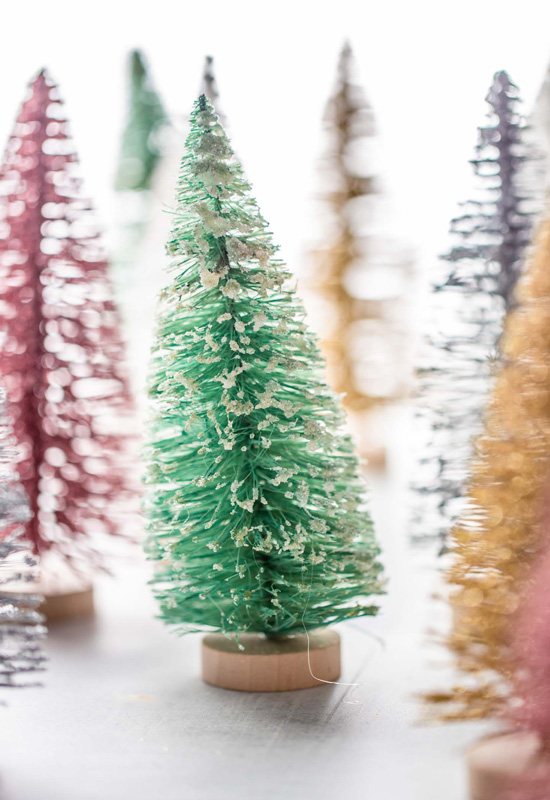 I'm not sure what I'd do without those bins.
And marshmallows.
And hot chocolate.
Let's hope we never find out, ok?
For more fun holiday treat ideas, be sure to try this Gingerbread Marshmallow Fudge with Walnuts or these Peppermint Cocoa Brownie Cups! For more fun and festive recipes and crafts go to CampfireMarshmallows.com and follow us on Pinterest!
We love seeing photos of your recipes and how you "Make it with Marshmallows!" so be sure to share your photos with us on Facebook, Instagram and Twitter.
Happy Wednesday!
xoxo
Emily
Blog post by: Jelly Toast