Stovetop Cinnamon Hot Chocolate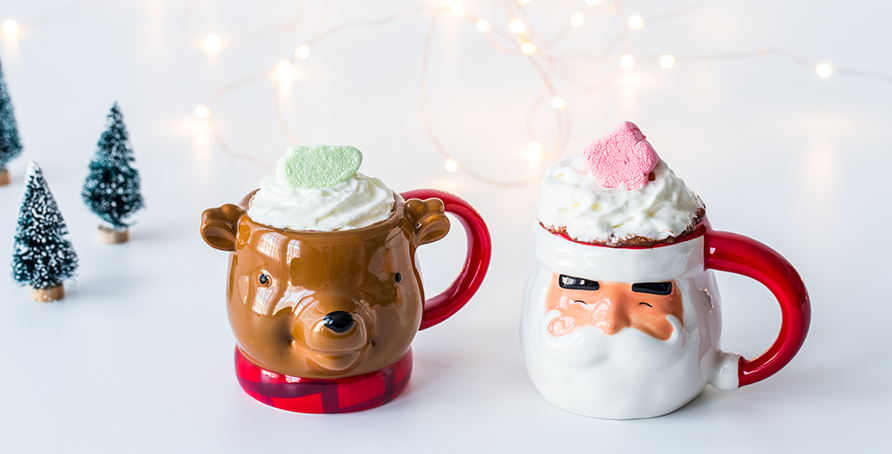 Hot chocolate is a daily part of our Christmas break schedule, and this Stovetop Cinnamon Hot Chocolate is the perfect variation for the season.
I'm like a kid bursting with excitement for Christmas. Speaking of kids, mine are in school through tomorrow and then the end of the week they'll be home! I love when they have days off of school, but especially around Christmas. We have done an embarrassingly small amount of baking so far this season but we've been enjoying our holiday activities and sweets in other ways. Our almost daily hot chocolate routine has become our favorite time of each afternoon. With them off of school the end of this week, I have a special version of hot chocolate up my sleeves for Thursday: Stovetop Cinnamon Hot Chocolate!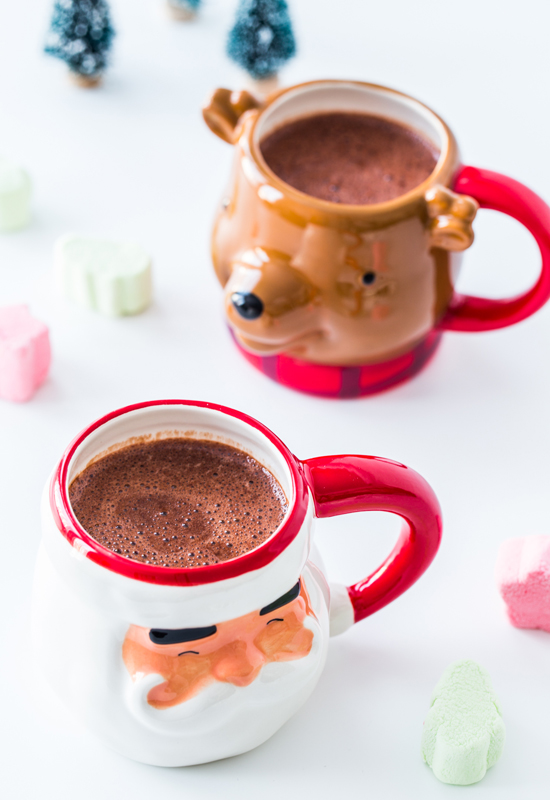 This recipe for Stovetop Cinnamon Hot Chocolate is a pretty standard stovetop hot chocolate – whole milk, cocoa powder, and sugar get heated up, but this time, I'm adding in Campfire® Holiday Mix Marshmallows! This mix is a blend of pink stars and green trees that are flavored with cinnamon and vanilla. Adding in a handful of the marshmallows and melting them into the hot chocolate gives a pop of cinnamon and vanilla flavor not to mention a rich, fudgey texture to the hot chocolate.
This is hot chocolate worthy of a vacation day, that's for sure!
It's fun to go all out and add some whipped cream, as well as some additional Campfire® Holiday Mix marshmallows on top.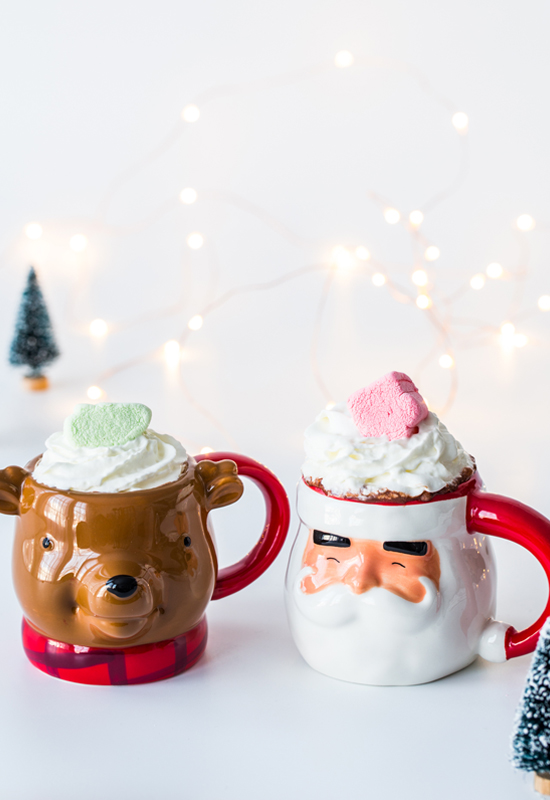 If you are looking for other hot chocolate ideas, be sure to check out this White Chocolate Gingerbread Cocoa Mix or these Peppermint Cocoa Brownie Cups. For more fun and festive recipes and crafts go to CampfireMarshmallows.com and follow us on Pinterest!
We love seeing photos of your recipes and how you "Make it with Marshmallows!" so be sure to share your photos with us on Facebook, Instagram and Twitter.
Post contributed by: JellyToast