Strawberry Rice Krispie Treats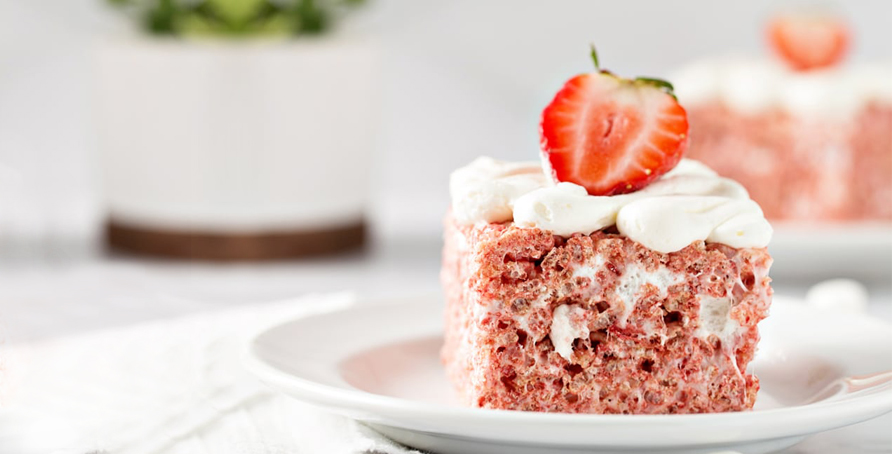 Strawberry Rice Krispie Treats are perfectly pink and full of fun strawberry flavor. Top them with pillowy buttercream frosting and fresh strawberries for an extra-special touch.
It may seem kind of strange that one of my absolute favorite desserts to make are rice krispie treats.
Not only are they super simple, they're also incredibly versatile and a great recipe to get your little ones into the kitchen.
I mean, hello, there are marshmallows involved!
Plus, they are always one of the first things to fly off the dessert table at any potluck, party or bake sale.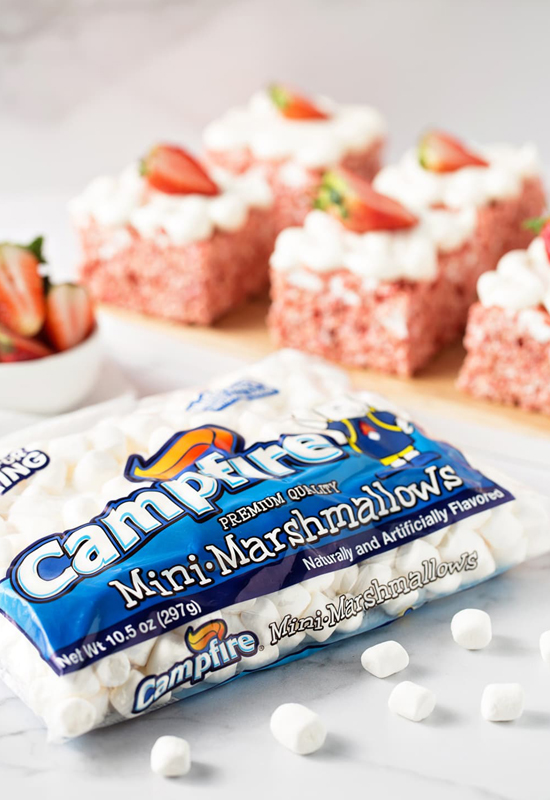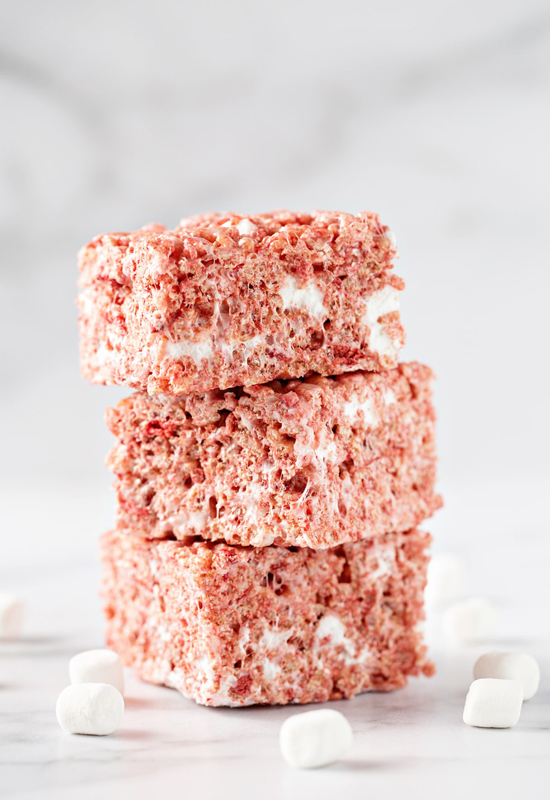 PINK RICE KRISPIE TREATS
Part of raising a little one who is a total "girly" girl is that if there is an opportunity to make something pink or purple, or adorn it with anything pink or purple, you take it.
Of course, springtime is the perfect opportunity to take advantage of this, with strawberries everywhere. I've made Lemon Sugar Cookie Cups with Strawberry Frosting to appease Elle's love of all things pink, and this year I wanted to find a way to make pink rice krispie treats.
Luckily, a new strawberry-flavored Rice Krispies cereal came out this year and made Elle's and my pink rice krispie treat dreams come true.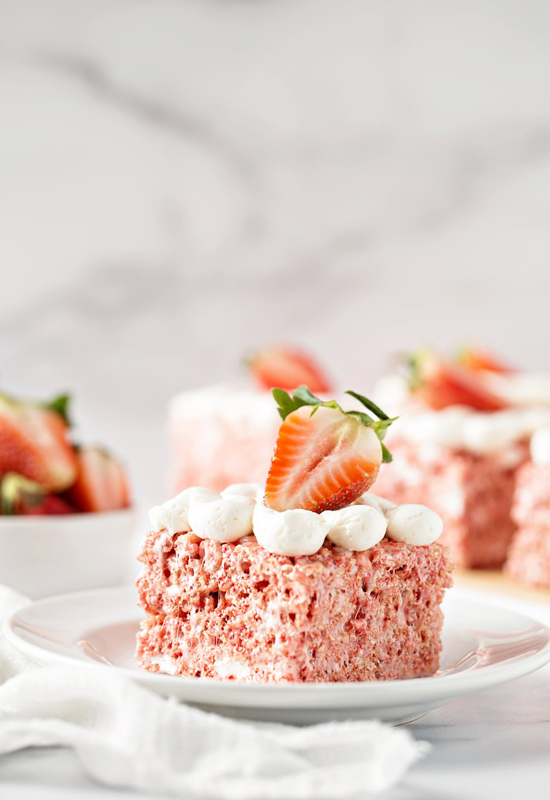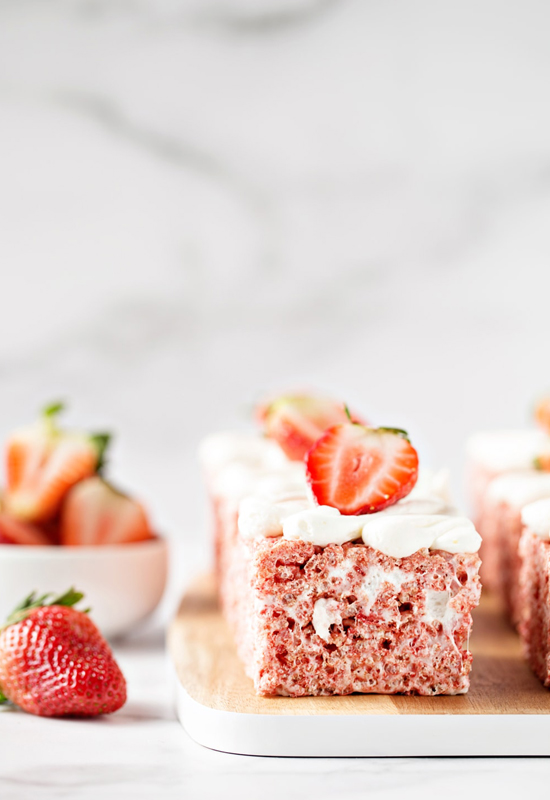 MAKING STRAWBERRY RICE KRISPIE TREATS
To make Strawberry Rice Krispie Treats, I took a cue from my Birthday Marshmallow Cereal Treats. After all, what is more perfect than fluffy buttercream frosting on top of a bakery-sized rice krispie treat?
To make Strawberry Rice Krispie Treats, I grabbed a box of Strawberry Krispies cereal, a couple of bags of Campfire® Mini White Marshmallows, and some freeze-dried strawberries.
Freeze-dried strawberries are pretty easy to find at most grocery stores these days (I pick up mine at Trader Joe's), but you can always order them on Amazon if you're having trouble finding them near you.
I've turned to Campfire® Marshmallows countless times over the past few years whenever I needed the perfect marshmallows for my recipes, just like with these Strawberry Rice Krispie Treats because, in my opinion, they are simply the best marshmallows on the market.
To make my little girl extra happy, I topped these pink treats with fluffy buttercream frosting and some fresh strawberries. You could even cut them into heart shapes instead of squares if you want to make them extra special for a little love.
For more cereal treats ideas, be sure to try these Brown Butter Rice Krispie Treats or these Berry Cereal Treats! For more fun and festive recipes and crafts go to CampfireMarshmallows.com and follow us on Pinterest!
We love seeing photos of your recipes and how you "Make it with Marshmallows!" so be sure to share your photos with us on Facebook, Instagram and Twitter.
Blog post by My Baking Addiction