S'mores Party Platter & Awaiting Fall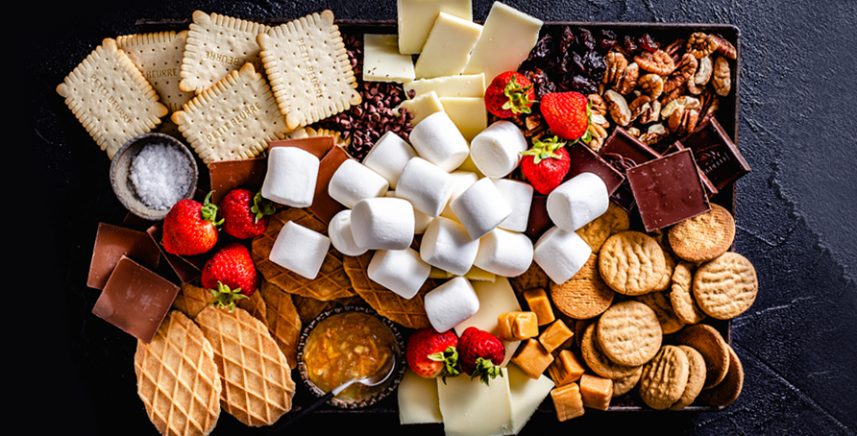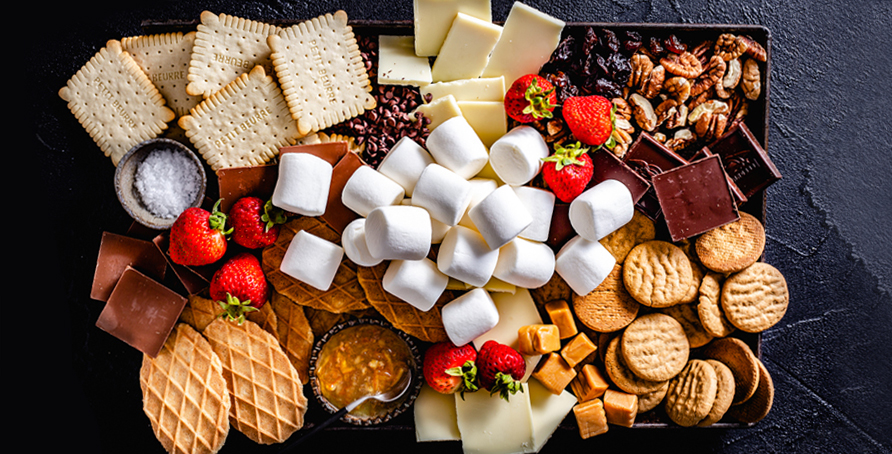 Hi!! Hello! How have you been? It feels like it's been a while, and truly it has. Summer is, well, pretty much behind us. How was your summer, by the way? Mine was full of change, but good change. I started a new job (yay!), my kids were home with me, we traveled, we went camping, we did lazy summer stuff like eat platters of cheese and salami for dinner, we cooked everything else on the grill, we stayed up too late, we slept in too late, we spent time with friends, we spent time with family, we binged Netflix (hello, Mindy Project!!), we got into Harry Potter about 20 years behind everyone else (so obsessed now), and we sat around the campfire on an almost nightly basis.
For someone who doesn't really like summer, I kind of loved this summer.
And you know me, if there is a campfire going, s'mores are 100% on the menu. Something we started doing this summer was throwing together an epic s'mores party platter. Don't get scared, this is not fancy in anyway – although it's looks may deceive you. This turned into the easiest and most fun way to build s'mores.
Follow these steps to build an epic s'mores party platter:
• Get a platter
• Empty pantry of cookies, crackers, random bits of chocolate, whatever else you might find while you're in there
• Pop it onto the platter
• Top with a pile of marshmallows (I like these Campfire® Regular marshmallows because they go with any size cookie or cracker)
• Walk outside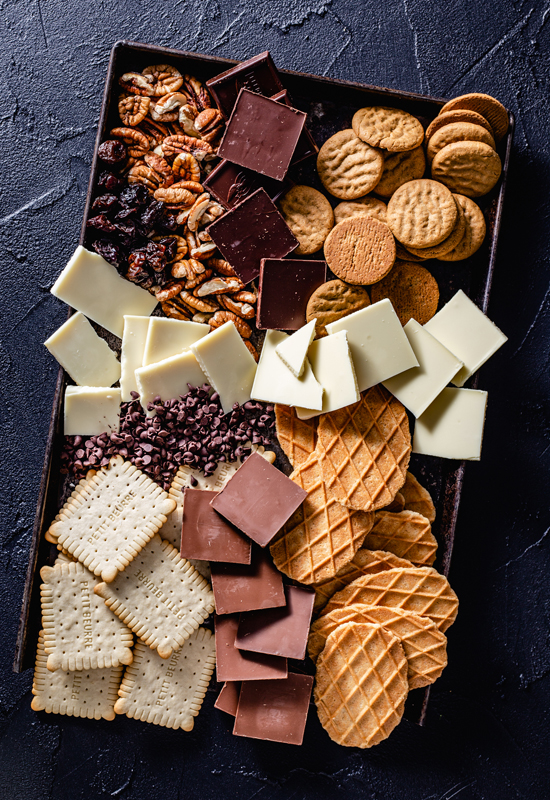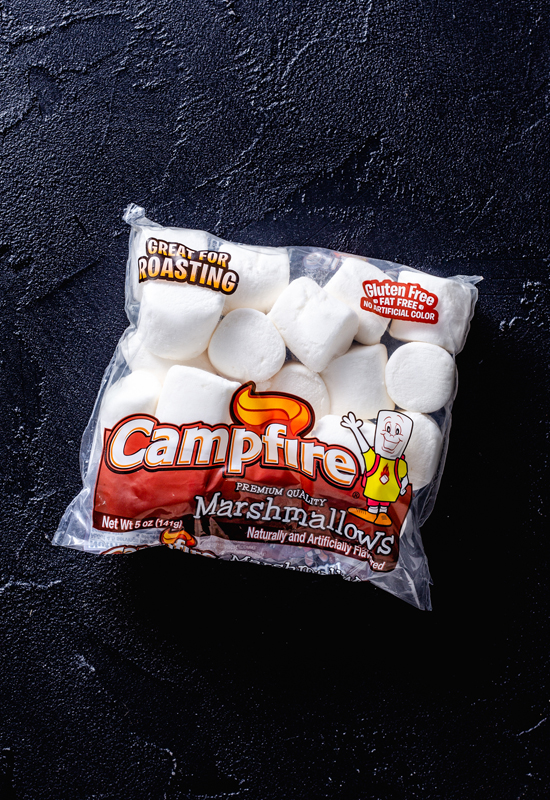 Boom. Done. That's it. There are no rules to this platter. Honestly, I wouldn't follow them anyway. That's why I can hardly ever make the same recipe twice. I will, however, spend hours making a fun stop motion video of my s'mores party platter just because that's what kind of girl I am. I mean, who doesn't love a dancing plate of cookies and marshmallows?!
For me, s'mores season is just beginning. Fall is even better for campfires and s'mores making than Summer is. The cooler weather makes everyone want to huddle closer and just soak in all the crisp air, sweet family and gooey marshmallows. My good friends at Campfire® Marshmallows sent me this sweet S'mores Starter kit and it was almost too perfect. Clearly they know me well and know that the most important thing about enjoying s'mores is spending time with my family and just being around the fire together.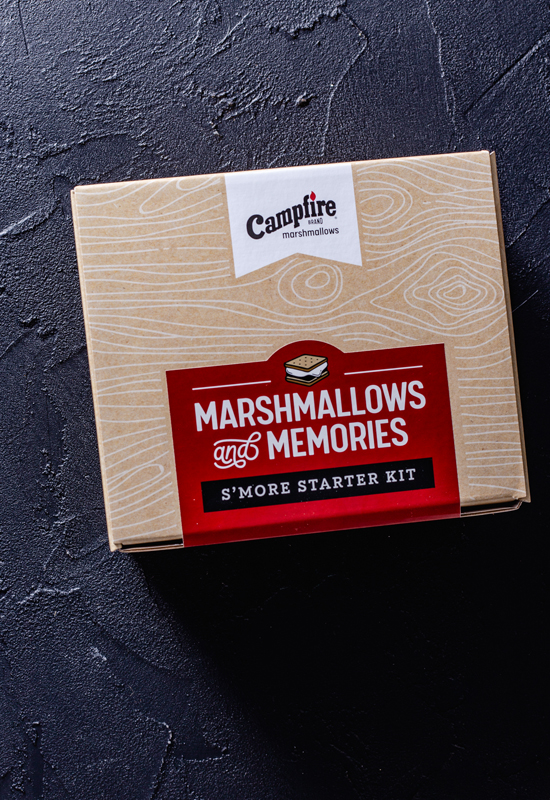 Are you a Fall s'mores maker like me? What is your favorite way to enjoy s'mores?
Happy August, friends!
For more s'mores ideas, be sure to try these Cherry Almond Butter Cup S'mores or these Caramel Cashew S'mores! For more fun and festive recipes and crafts go to CampfireMarshmallows.com and follow us on Pinterest!
We love seeing photos of your recipes and how you "Make it with Marshmallows!" so be sure to share your photos with us on Facebook, Instagram and Twitter.
Blog post by: Jelly Toast