Salted Caramel Rocky Road Brownies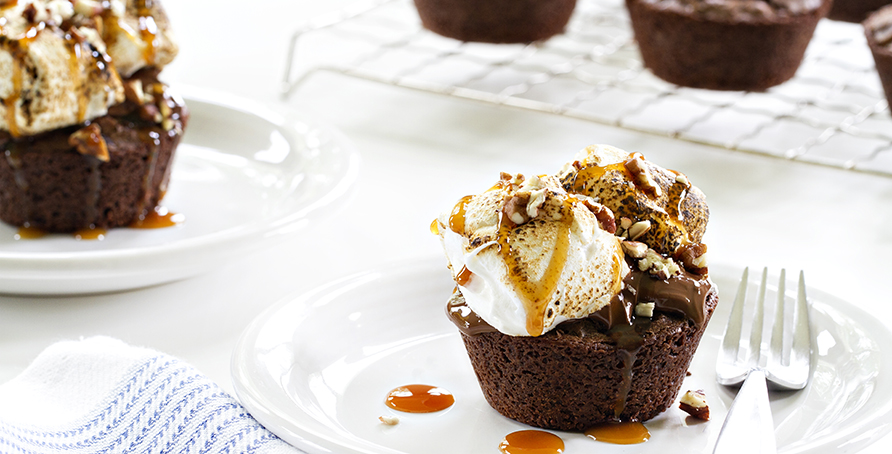 Salted Caramel Rocky Road Brownies may be the perfect answer to your late night cravings. Have you ever been in a situation where you absolutely must have something sweet to satisfy your chocolate yearnings but have no energy whatsoever to whip up a dessert? A craving that demands something better than just a cookie or chocolate chips from the bag? The answer can be found in Salted Caramel Rocky Road Brownies.
Salted Caramel Rocky Road Brownies start with ready-made brownies, either store-bought or homemade. Milk chocolate squares rest on top and are microwaved for 30 seconds. Then two perfectly toasted marshmallows are added on top and joined by crunchy pecans and drizzling of salted caramel sauce.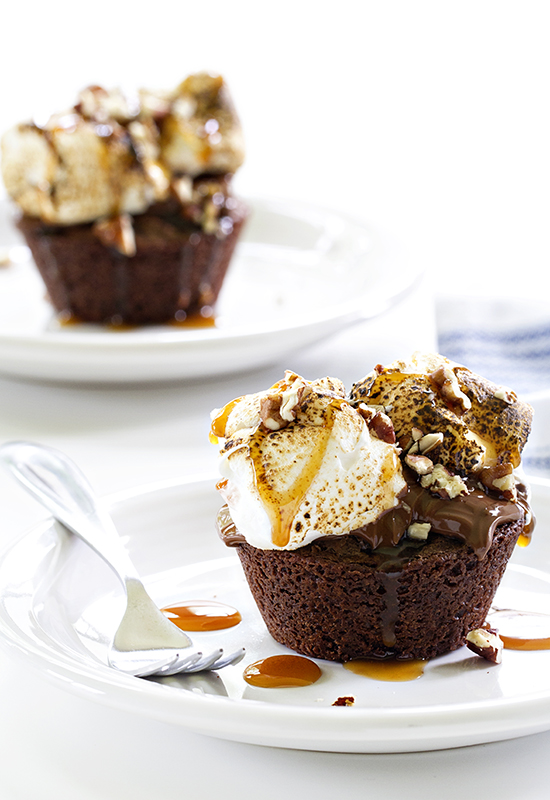 We used our favorite brownie mix and baked the brownies up into perfect portions using a cupcake pan. You can go this route by following the directions below, or pick up a tray of brownies at your local bakery counter – trust me, no will be able to tell!
So, when you come upon those moments when you need a quick treat to satisfy a sweet craving, or you just need a simple dessert for a backyard barbecue, remember these Salted Caramel Rocky Road Brownies await you. The warmth of the marshmallow and chocolate, along with the crunch of the pecans, will appease your cravings in a delicious way.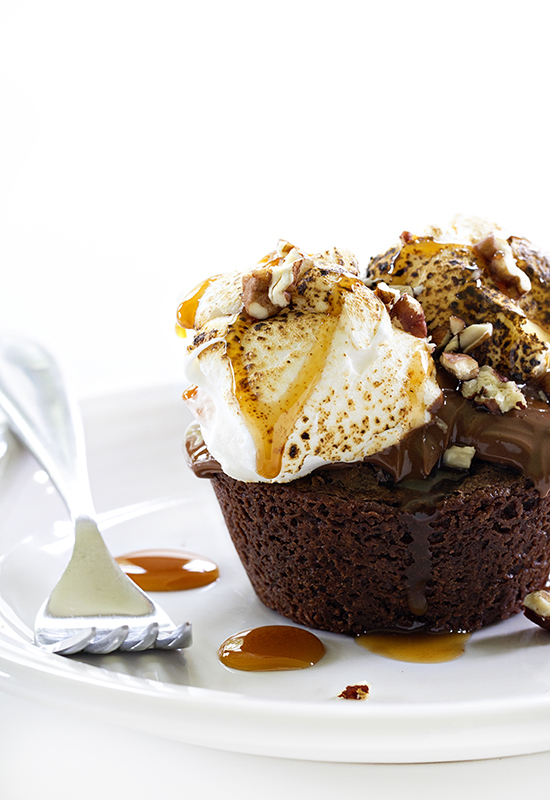 If you love all things Rocky Road, be sure to check out these Rocky Road Pumpkin Bars or these Rocky Road Sundaes! For more fun and festive recipes and crafts go to CampfireMarshmallows.com and follow us on Pinterest!
We love seeing photos of your recipes and how you "Make it with Marshmallows!" so be sure to share your photos with us on Facebook, Instagram and Twitter.