Pumpkin Spice Hot Chocolate & Thanksgiving Ideas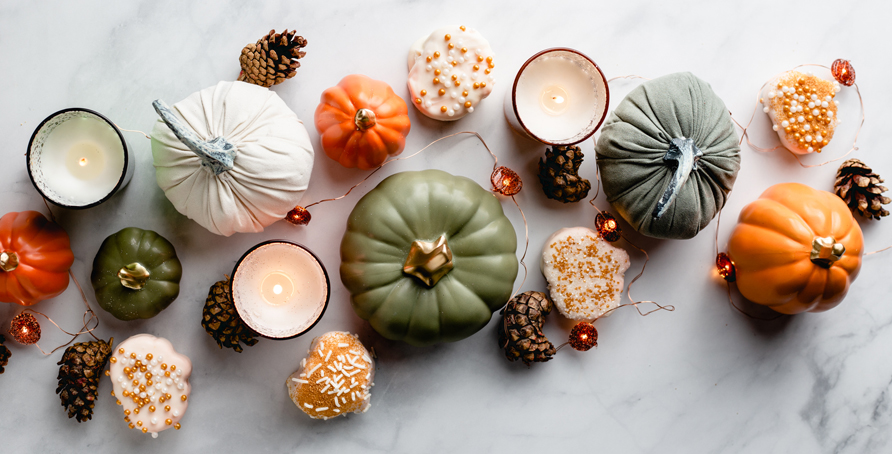 I have a bad habit of being a day late and a dollar short when it comes to holiday stuff. Food, decorations, crafts, you name it. I have big plans, buy all the things, then in a blink of an eye, the moment has passed.
My only saving grace is when I over plan for Halloween treats. If the idea involves skeletons, ghosts, or witches, I'm out of luck. But if it involves say, pumpkins, then Thanksgiving just got a new treat.
As it turns out, the day after Halloween, I realize I have a few bags of Campfire® HallowMallows in my pantry. I didn't get around to making a batch of Halloween Brownie Krispy Treats this year so these little bags of cute marshmallows were left without a plan. Enter Thanksgiving!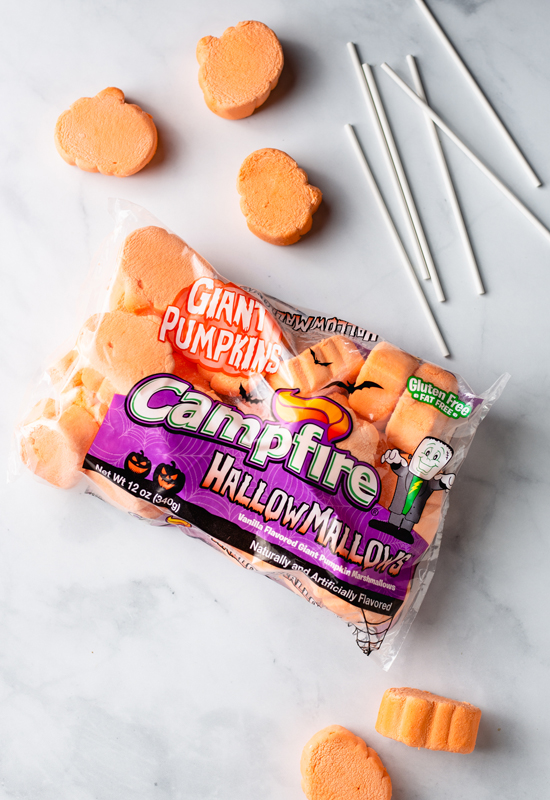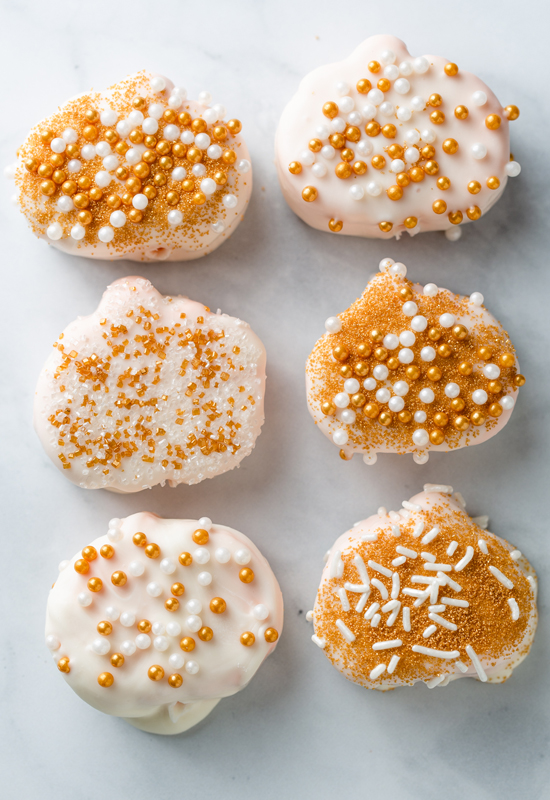 It's true – these fluffy orange marshmallows are perfect for Halloween, but they are equally delightful for Thanksgiving. Add a bit of almond bark and some white and gold sprinkles, and these Halloween marshmallows make the MOST adorable Thanksgiving hot chocolate toppers ever.
Add sticks for a cute little treat pop, or just keep them stick-less to float inside cups of Pumpkin Spice Hot Cocoa (see recipe below – SO easy and delish!).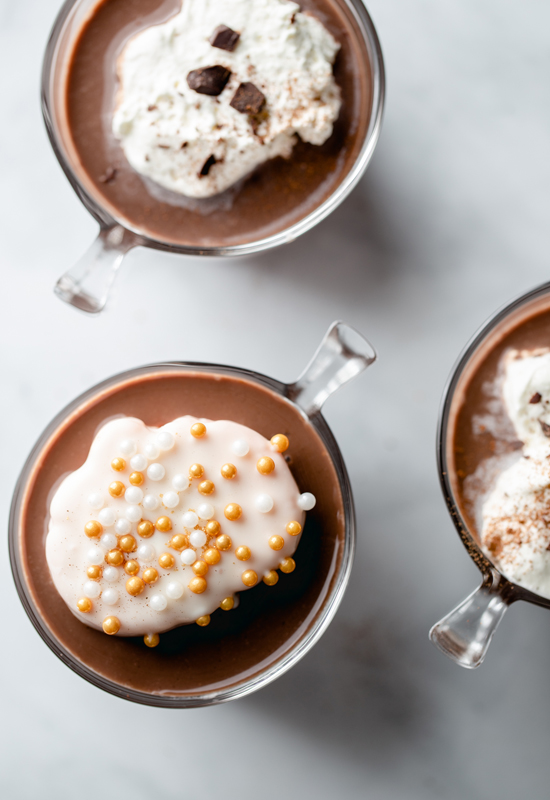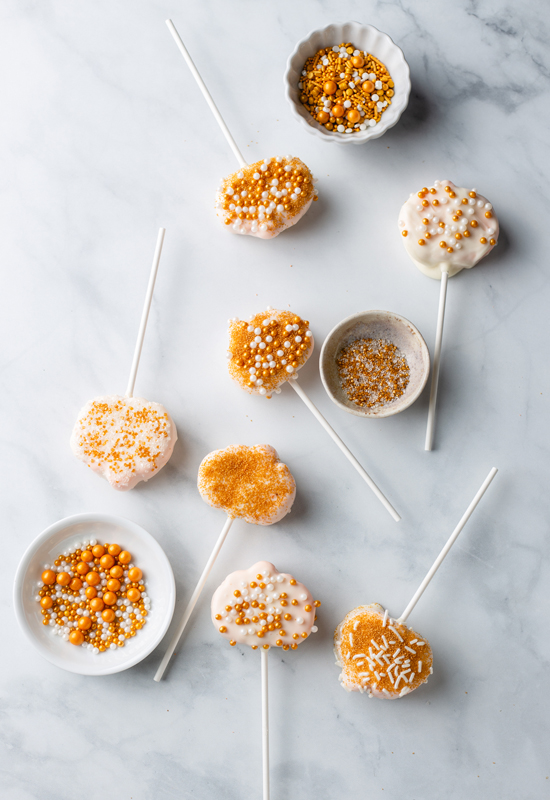 Can we also talk about the shopping spree I had at the Target holiday bins? Um, it was somewhat out of control but I regret nothing. How magical is this Thanksgiving table runner?
This is what I love about the holidays – imagination, creativity, and seeing things in a new way. The holidays shouldn't be stressful, they should be a time of love and kindness and enjoying the moments together. So coat some cute marshmallows in chocolate, go nuts with the sprinkles and have yourself a very Happy Thanksgiving!!
For more Thanksgiving recipes, be sure to check out this Marshmallow Pumpkin Pie or this Marshmallow Pecan Sweet Potato Casserole! For more fun and festive recipes and crafts go to CampfireMarshmallows.com and follow us on Pinterest!
We love seeing photos of your recipes and how you "Make it with Marshmallows!" so be sure to share your photos with us on Facebook, Instagram and Twitter.
xoxo
Emily
Blog post by: JellyToast