Orange Cream Marshmallow Fluff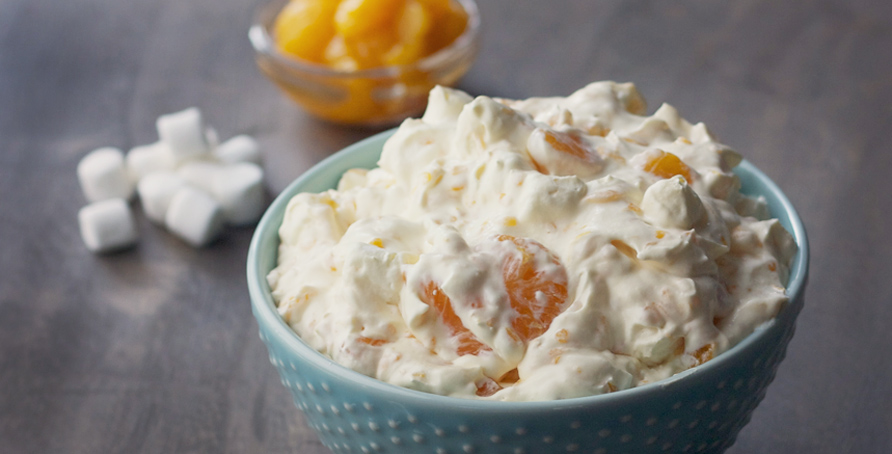 The traditional side dish of Orange Cream Marshmallow Fluff is loved by all ages at the dinner table.
What are your family's go-to side dishes? The "must-haves" at every gathering?
Ours would be:
Green bean casserole
Stuffing
Mashed potatoes
Gravy (yes, it needs to be counted on a line of its own)
A vegetable platter that only my dad touches
And of course, this Orange Cream Marshmallow Fluff.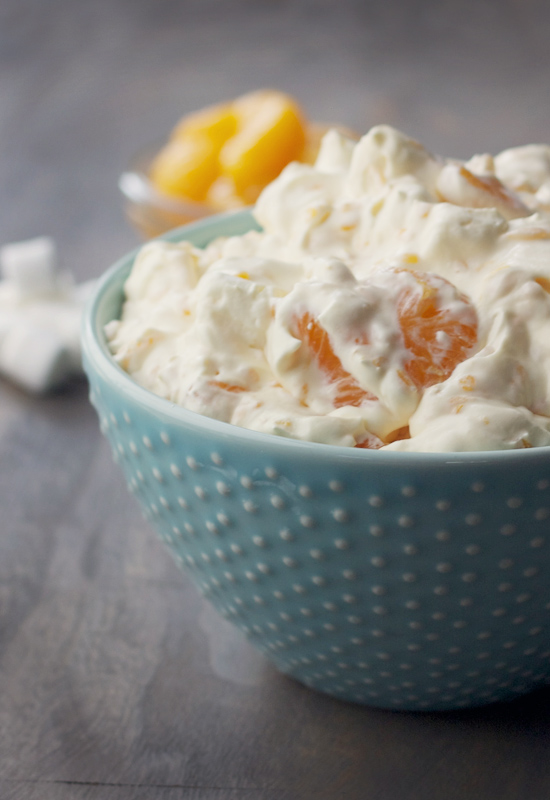 I mean, who doesn't love an excuse to eat pudding during dinner?
Plus, it only requires four ingredients, and of those four, you only need to measure the marshmallows.
Delicious and easy? That's a win-win, which is exactly what I need when trying to prepare my Thanksgiving meal.
Give this simple salad recipe try with your family this year!
If you are looking for other new side ideas, be sure to check out this Cranberry Millionaire Salad or this Marshmallow Pecan Sweet Potato Casserole! For more fun and festive recipes and crafts go to CampfireMarshmallows.com and follow us on Pinterest!
We love seeing photos of your recipes and how you "Make it with Marshmallows!" so be sure to share your photos with us on Facebook, Instagram and Twitter.