Mini Marshmallow Trees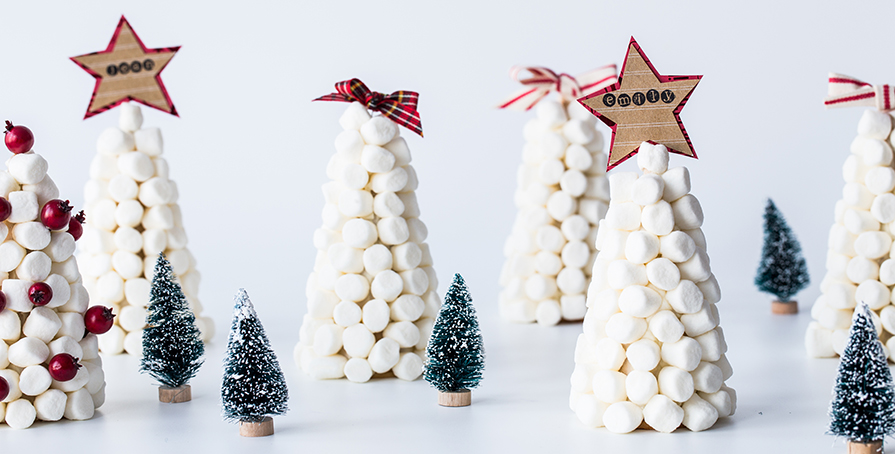 Christmas is just around the corner and if you are planning on hosting a festive party or gathering, I have a quick and easy table decoration for you: Marshmallow Trees! These festive and sweet trees come together in just minutes with the help of sugar cones, canned frosting, and fluffy Campfire® Mini Marshmallows!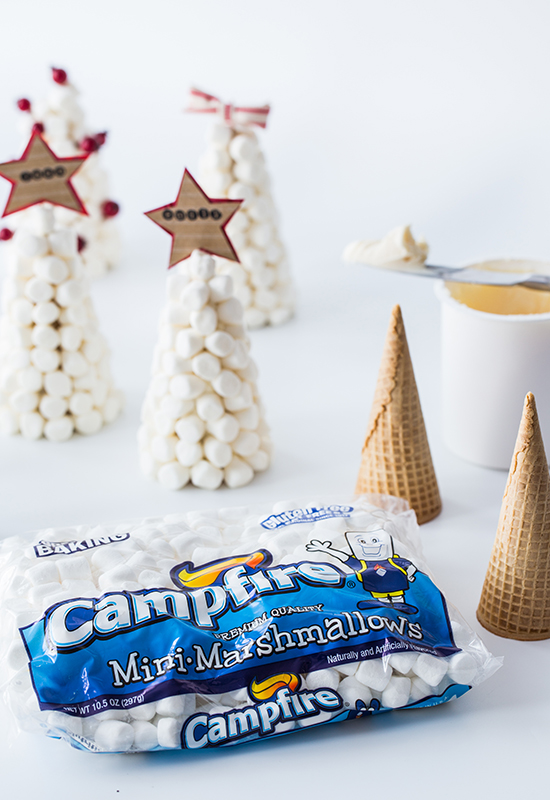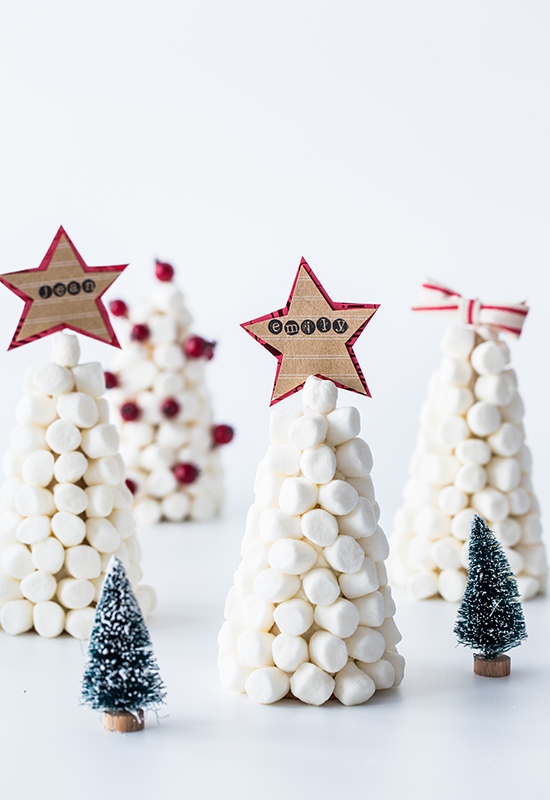 This is a simple activity that you can do with the kids and they can be dressed up anyway you'd like. Simply spread a small sugar cone with white canned frosting and cover the frosting with mini white marshmallows. To make these wintery trees even more festive, make simple place cards with leftover gift tags, cute gel pens, or even alphabet stamps. I simply taped a toothpick to the back of the tag and inserted it into the top of the tree to hold in place. Scraps of ribbon can be used for festive bow-toppers, as well!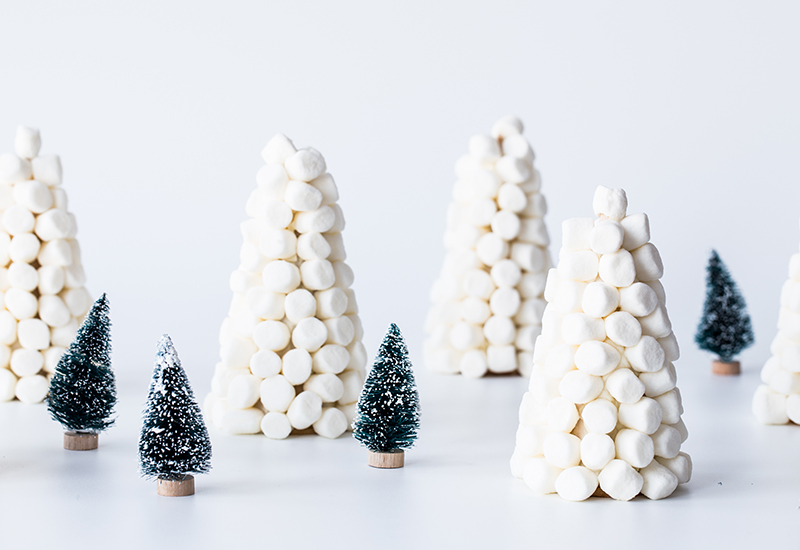 These marshmallow trees can be made to put at place settings or make a wintery forest to set out down the center of your holiday table! Their snowy presence is sure to add some whimsy and joy to any of your holiday meals.
Happy Holidays!!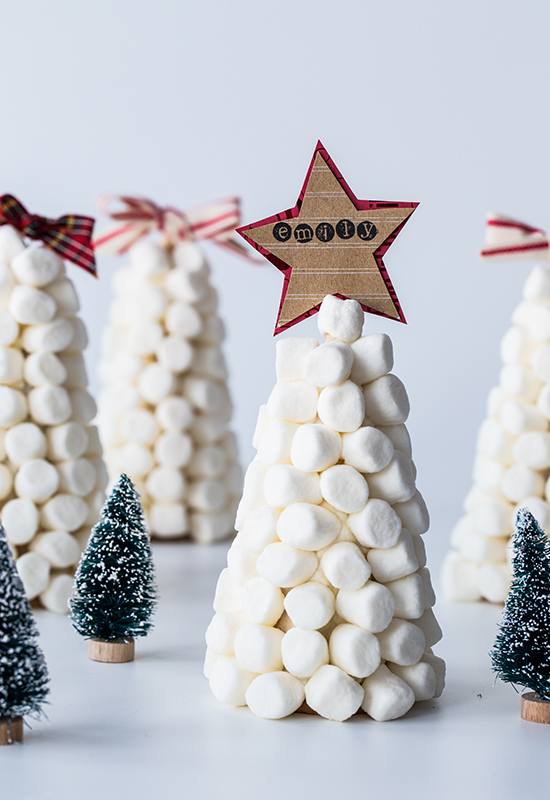 Mini Marshmallows are perfect for indoor winter activities like this always popular Marshmallow Igloo Craft or New Year's Eve Marshmallow Bingo! For more fun and festive recipes and crafts go to CampfireMarshmallows.com and follow us on Pinterest!
We love seeing photos of your recipes and how you "Make it with Marshmallows!" so be sure to share your photos with us on Facebook, Instagram and Twitter.
Mini Marshmallow Trees
prep times: 5 minutes
craft time: 30 minutes
makes: 6 trees
Supplies:
Campfire® Mini Marshmallows
6 small sugar cones
1 can white frosting
tags, ribbons, faux berries for decoration (optional)
Directions:
Use a butter knife to spread each sugar cone with a layer of white frosting. Place marshmallows side-by-side onto frosting to cover the entire cone. Decorate with name tag, bows, faux berries, or any other holiday touches that match your dinner table theme.