Maple Blondie Crispy Treats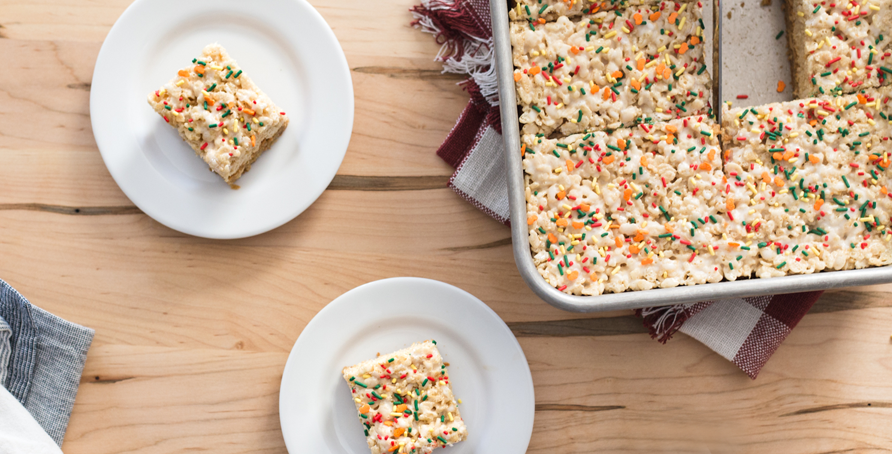 If you are a regular at Jelly Toast then you know that I have a soft spot for simple desserts (like these Maple Blondie Crispy Treats). A treat that takes only pantry staples and a bowl or two to pull together. These are the kinds of desserts that can be made with no advanced planning. The kind of treat that you make when your kids ask to bake something together on a school night when time is tight but it's hard to say no to that little request.
My Maple Blondie Crispy Treats check all of those boxes. The blondie layer takes only 1 bowl to mix together (and no mixer needed). While those bake, I washed up the bowl to use for the crispy treat layer. A few sprinkles on top hint to the fall nature of the Campfire® Maple Roasters.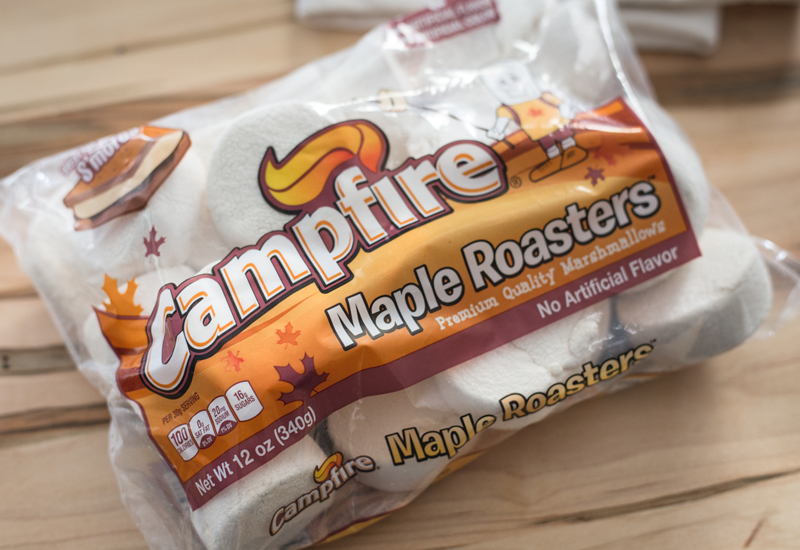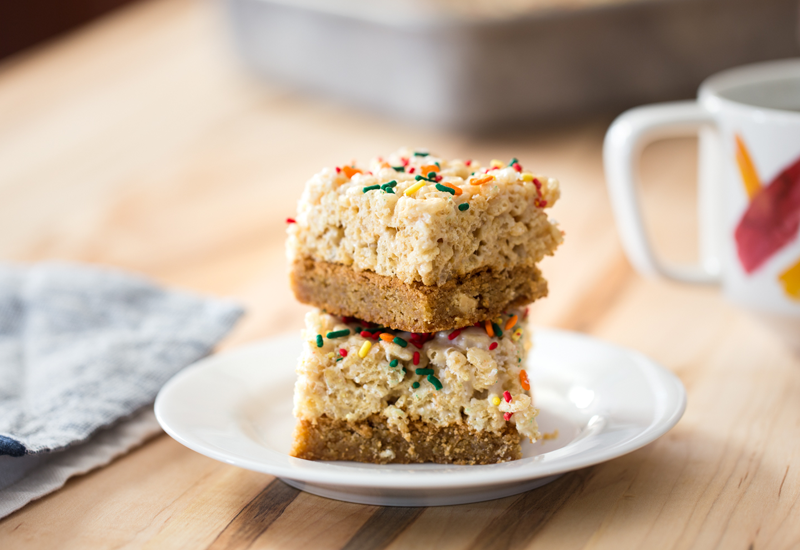 Campfire®'s Maple Roasters are quite possibly my favorite seasonal marshmallow. They are the perfect size for roasting (hence the name) when sitting around a fire on a crisp fall night. But they are also perfect for melting and creating lovely, maple flavored treats like these Maple Blondie Crispy Treats.
A couple of years ago, I shared a similar recipe with a brownie layer (Brownie Krispy Treats) and Campfire®'s HallowMallows. Those were such a hit with my kids, C took them in for a birthday treat that year for her class. Now, this year, she has requested another batch of these maple blondie crispy treats to take and share with her friends.
I love having a kid with an October birthday!
So, for nights that you are feeling like making a little something sweet or you want to spend a little time baking with your kiddos, give this recipe a try.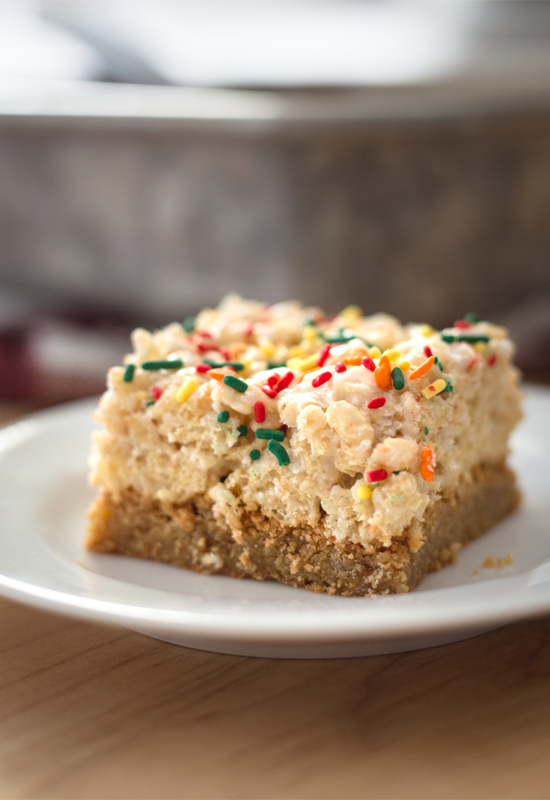 For more seasonal recipes, be sure to try the Pumpkin Spice Caramel Marshmallow Treats and the Spider Dipped Hallow Mallows! For more fun and festive recipes and crafts go to CampfireMarshmallows.com and follow us on Pinterest!
We love seeing photos of your recipes and how you "Make it with Marshmallows!" so be sure to share your photos with us on Facebook, Instagram and Twitter.
Blog post contributed by: Jelly Toast