Gluten Free Blondie S'mores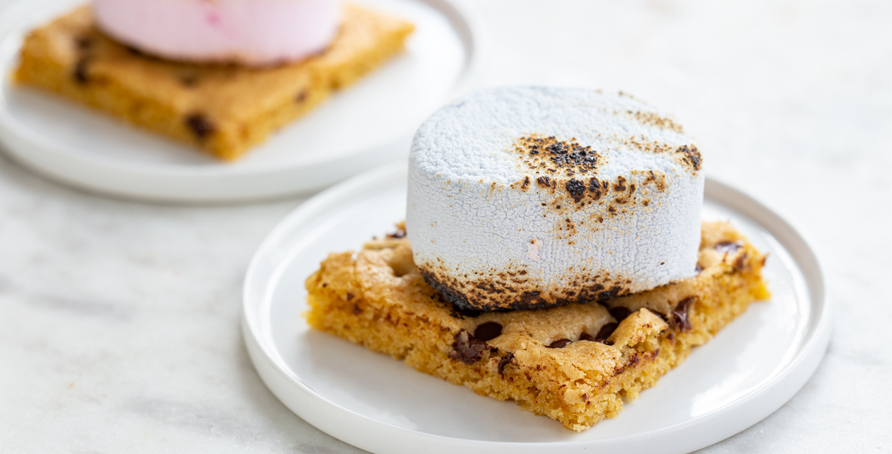 One of my favorite things about Campfire marshmallows is the fact that they are free from major allergens, including gluten! With more and more children becoming sensitive to gluten, it's great to have a dessert ready to go that can be enjoyed by everyone.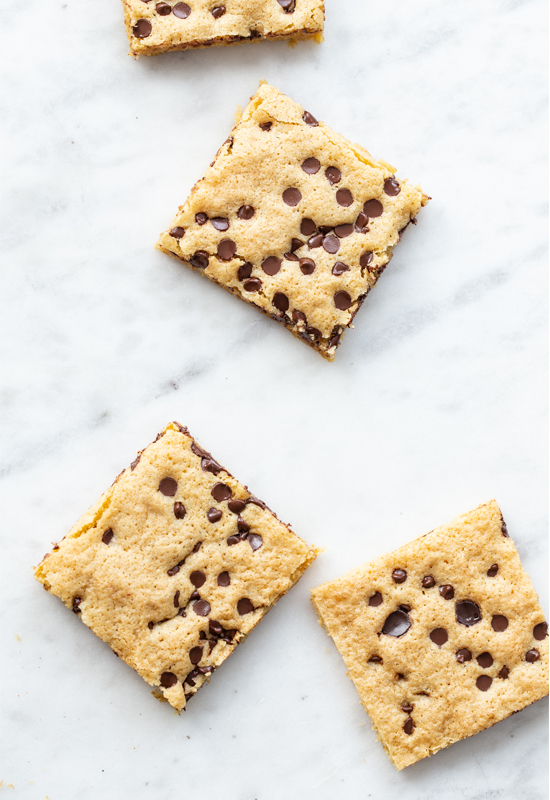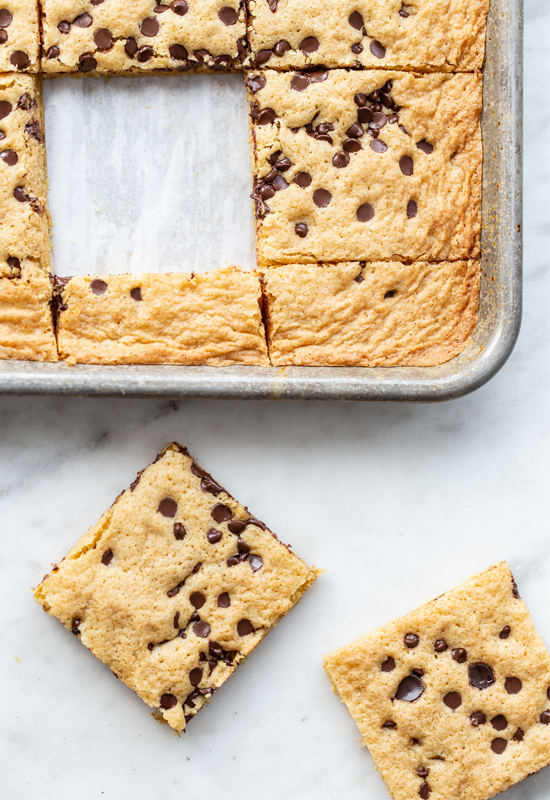 These gluten free blondie s'mores are simple to make with the help of store-bought gluten free flour mix. Baking these blondies on a rimmed baking sheet results in thinner blondies that are perfect for s'mores making! Cut the thin-baked blondes into about two in squares. Roast your favorite Campfire marshmallow (how about these patriotic Red, White, and Blue Roasters?) and sandwich the gooey marshmallow between two thin baked blondies. The soft blondie, studded with mini chocolate chips is the perfect pairing for the sweet, roasted marshmallow.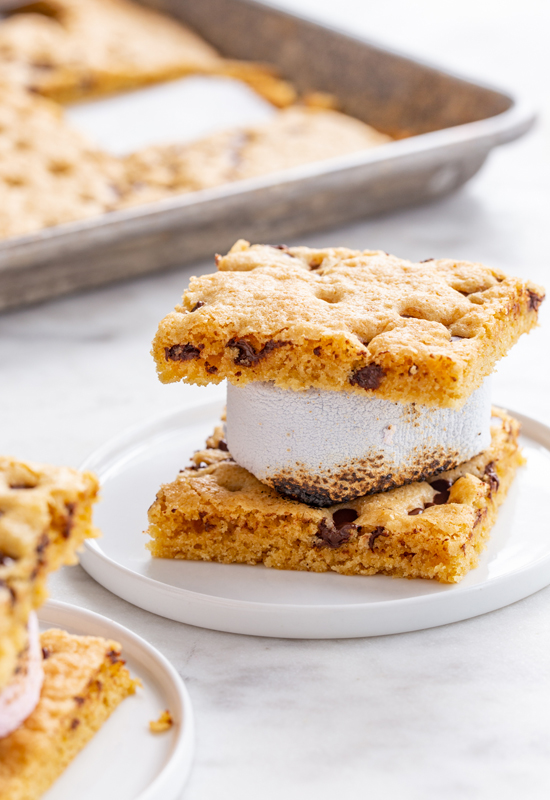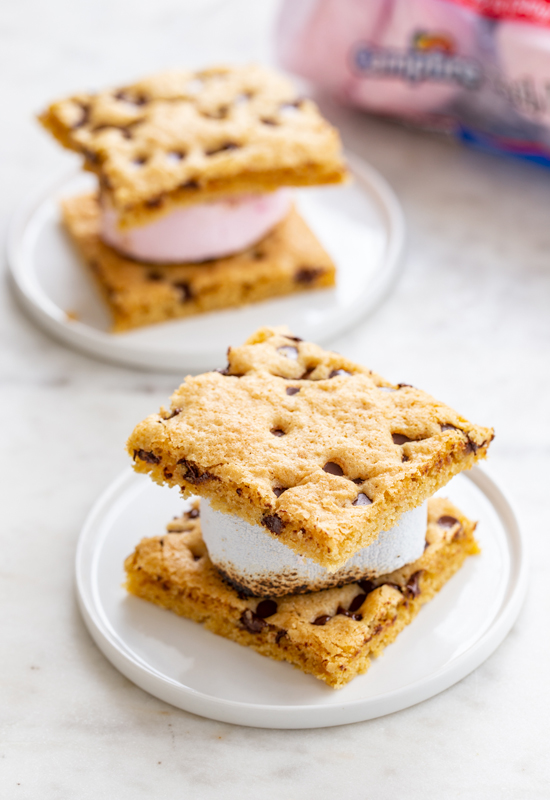 Everyone will want seconds of this sweet treat!
For more gluten free ideas, be sure to try these Cherry Almond Butter Cup S'mores or these Gluten Free Graham Crackers! For more fun and festive recipes and crafts go to CampfireMarshmallows.com and follow us on Pinterest!
We love seeing photos of your recipes and how you "Make it with Marshmallows!" so be sure to share your photos with us on Facebook, Instagram and Twitter.
Blog post by: Jelly Toast