Gluten Free Graham Crackers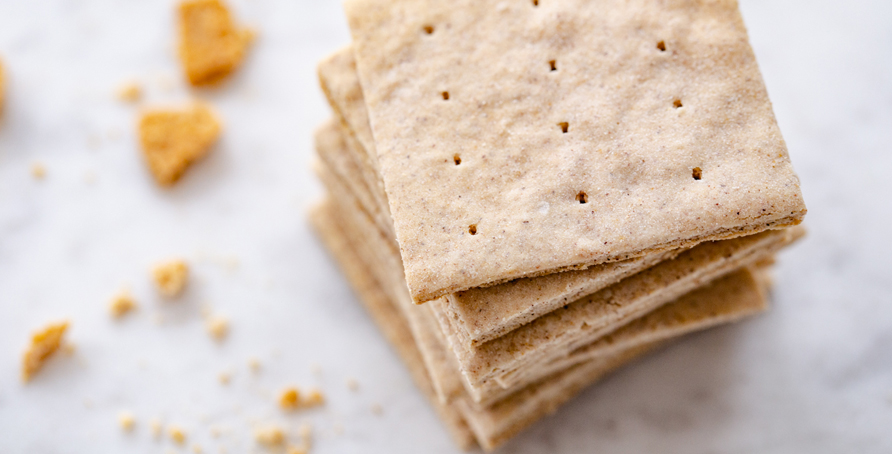 Gluten free graham crackers are an awesome treat to break into gluten free baking. Simple and delicious these graham crackers will sweeten up your s'mores season!
Did you know that making homemade graham crackers is totally easy? True, buying a box at the store is arguably easier, but here's the thing.
Sometimes I just don't want to go shopping. And a bonus of making your own graham crackers is that you know exactly what's in these guys.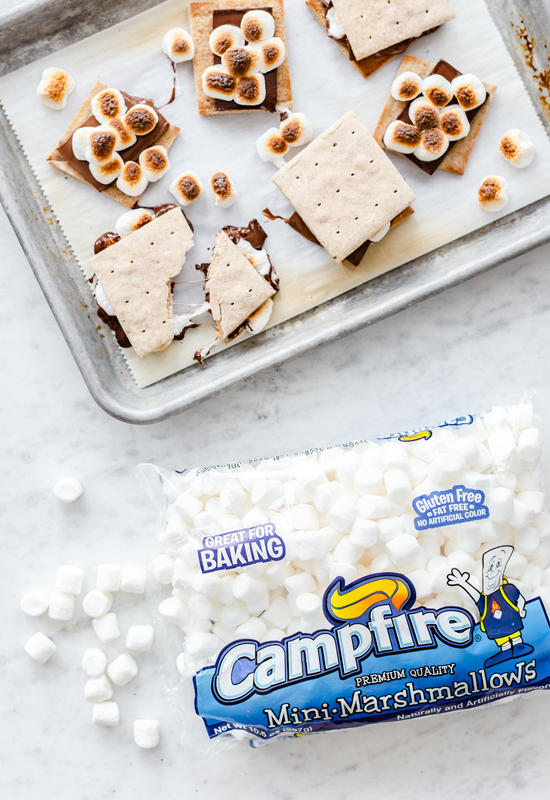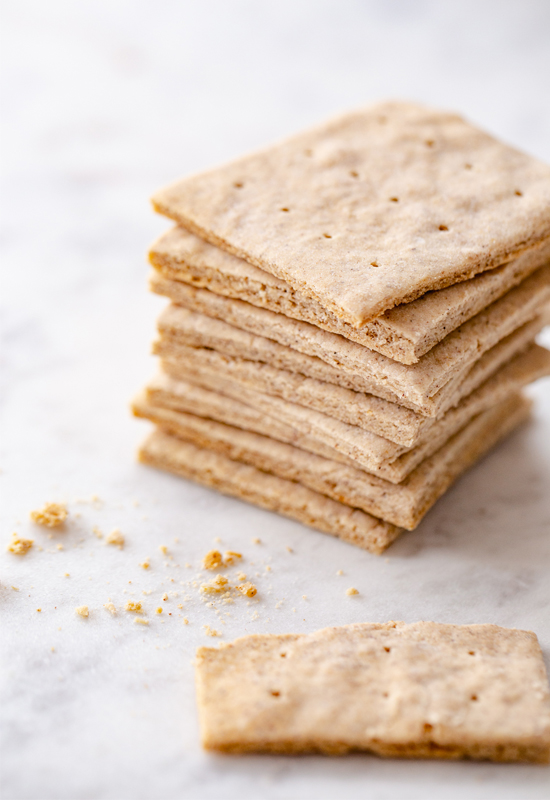 While our household is not entirely gluten free, we have been making an effort to reduce the amount of gluten that gets consumed. Our kids struggle with pretty bad seasonal allergies, and April is notoriously the worst month for A. He wakes up with swollen eyes and deals with constant congestion.
It's pretty pathetic.
We've been making some changes to their diets and lifestyle and one part of that is reducing gluten. Our efforts seem to be paying off.
No puffy eyes in the mornings and less congestion (although it's not entirely gone).
Friends, please understand that this is by no means medical advice and that ultimately, I'm a complete supporter of talking with your doctor and doing what is best for your own family.
Period.
But, as they say, this is my blog so I'm going to talk about what I know. And what I know is that these gluten free graham crackers are amazing! And with more and more people I know needing to avoid gluten, it's a recipe I'm so excited to have on hand for this summer.
S'mores season is around the corner and our fire pit works tirelessly all summer long. With fires comes marshmallow roasting and s'mores making! To get ready for the season, I wanted to try my hand at making a batch of gluten free graham crackers.
I have used various traditional graham cracker recipes in the past, but with all of gluten free baking flours available now, gluten free baking is more accessible than ever. I tried a few of my favorites to see what translated best into gluten free and I found a winner!
These gluten free graham crackers are sweetened with honey and spiced with cinnamon. The gluten free flour kept them a little on the pale side, but it didn't seem to bother anyone because they were gobbled up in no time. Here are a few tips that will help with your gluten free graham crackers.
Gluten Free Graham Crackers Baking Tips:
Use store bought gluten free flour blend or homemade. I tried this recipe with a few popular brands of gluten free baking flour and they turned out great. Be sure to use a brand that says it can be a 1 to 1 replacement for wheat flour.
Add milk slowly. I found that I needed to add a bit more milk as I finished stirring together the dough. Add it in slowly so that you don't over do it.
The rolling of the dough is easy! I hate rolling out dough. It's really not my jam, but this dough rolled very well. Just sprinkle a little extra gluten free flour on your parchment and rolling pin to keep it from sticking. Voila!
The thinner you roll the dough, the crispier the crackers will be. These gluten free crackers have that distinctive graham cracker flavor and texture – they're incredible!
A batch of gluten free graham crackers stays fresh at room temp in an air tight container for about 1 week. But, you can seal them up and pop them in the freezer for longer storage.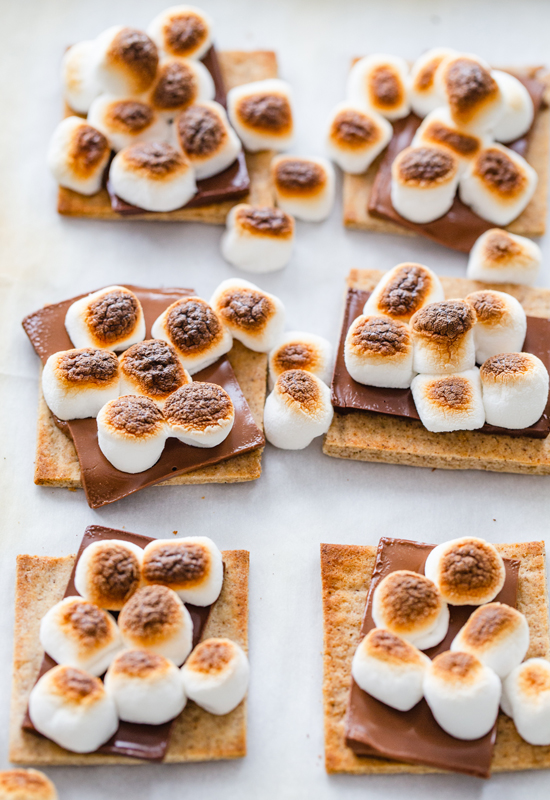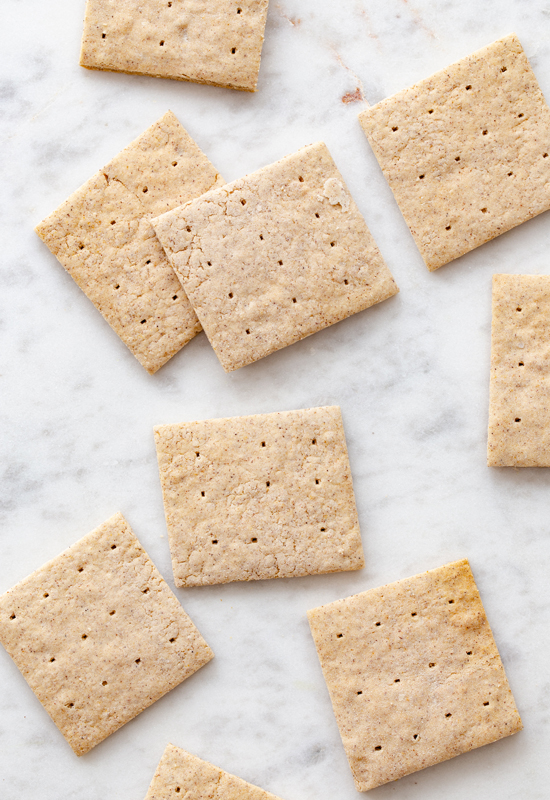 Did you know that Campfire® Marshmallows are gluten free? Pair them with these gluten free graham crackers and some gluten free chocolate (most chocolate is, but just double check yours) and you have an epic gluten free dessert!
In fact, Campfire® marshmallows are free from most major allergens. They are THE BEST to keep on hand whenever you're planning a s'mores night or need to whip up an allergy friendly treat.
We made some indoor oven s'mores using Campfire® mini white marshmallows. It's been hovering around 40° here and indoor s'mores were all I had the energy for.
For more great gluten free dessert ideas, be sure to try the Toasted Coconut Marshmallow Treats, the Tropical Fruit Marshmallow Fluff Salad, and the Almond Butter & Jelly Marshmallow Treats! For more fun and festive recipes and crafts go to CampfireMarshmallows.com and follow us on Pinterest!
We love seeing photos of your recipes and how you "Make it with Marshmallows!" so be sure to share your photos with us on Facebook, Instagram and Twitter.
Blog post contributed by: Jelly Toast