Turtle S'mores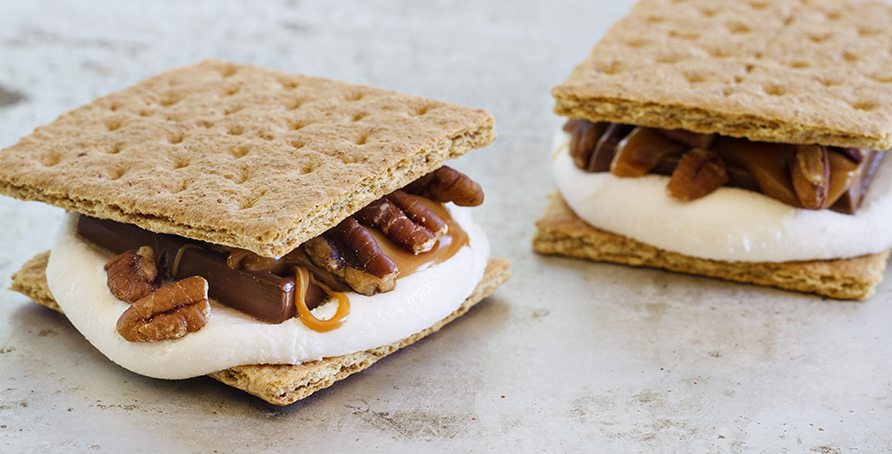 Turtle S'mores are a treat no one will be able to resist, especially since it's a microwave recipe. When you want to up your s'mores game, there's no better way to do it than to add some caramel and pecans. That's right, we're getting s'mores crazy!
The best things about s'mores are the melty, ooey-gooey marshmallows and velvety chocolate, right? But when you accent those two delicious things with fresh or roasted pecans and caramel and there's no turning back.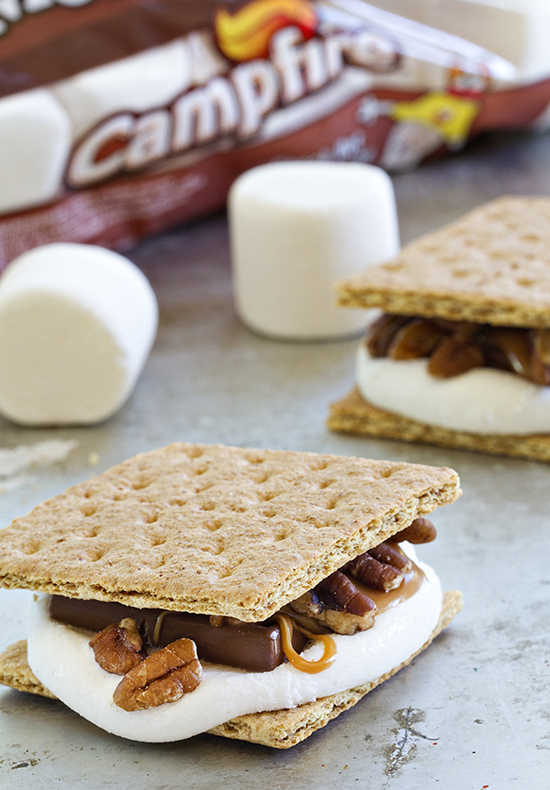 Since this easy recipe is made in the microwave, we predict you'll be making them every night from here to eternity. Just make sure to keep yourself stocked with Regular Campfire® Marshmallows, graham crackers, chocolate bars, caramels, and scrumptious pecans. Once you've made one, the whole family will want in. And who's to blame them? Could there BE an easier dessert on a crazy school night?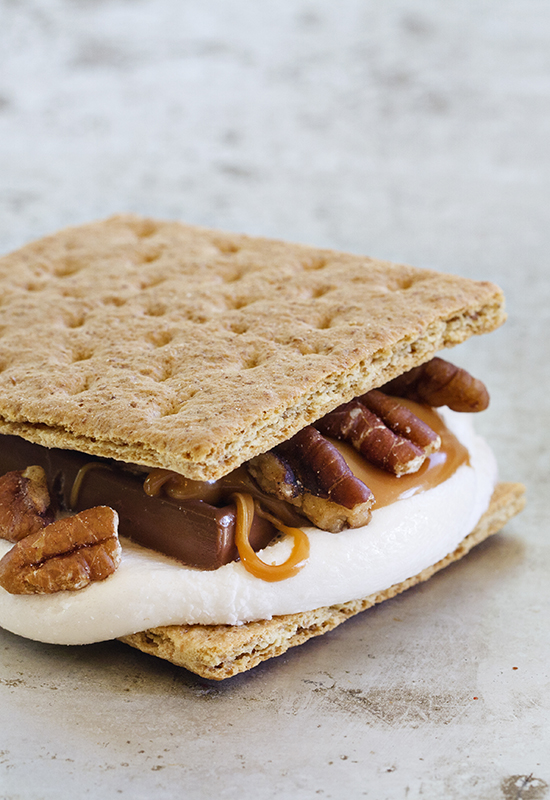 Be sure to check out CampfireMarshmallows.com and follow us on Pinterest for more fun and festive recipes and crafts! And more Summertime S'mores like these Roasted Berry S'mores and Salted Caramel S'mores!
We love seeing photos of your recipes and how you "Make it with Marshmallows!" so be sure to share your photos with us on Facebook, Instagram and Twitter.