S'mores French Toast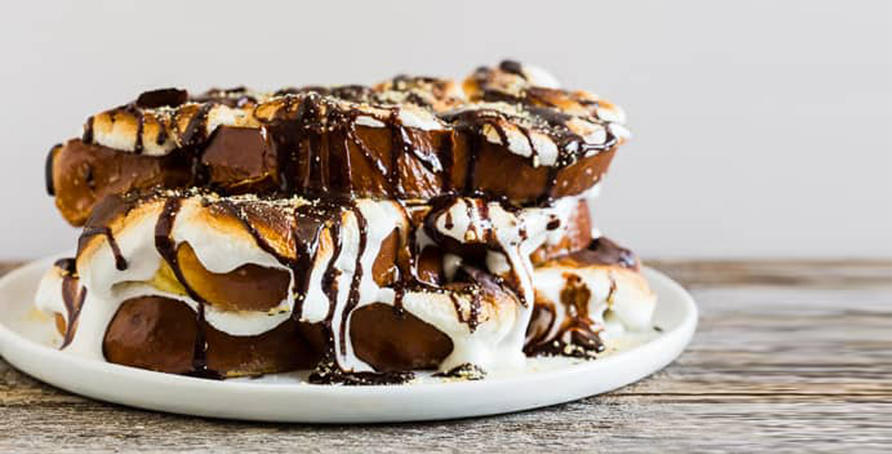 This s'mores French toast is LOADED with bigtime marshmallow flavor and is the perfect special occasion sweet breakfast or over-the-top dessert. Thick sliced vanilla bean challah bread French toast topped with toasted marshmallows, drizzled with chocolate sauce and sprinkled with graham cracker crumbs. What's not to love?
Ok, today's post is ALL about marshmallows, French toast and the beauty that is s'mores. If you know anything about me you know I LOVE me some s'mores. I mean, of course, I think of The Sandlot every time I make s'mores but it's so much more than a totally quotable line from a beloved childhood movie. It's the beauty that is gooey marshmallows, melty chocolate and that touch of crunchy graham.
Heck. Yes.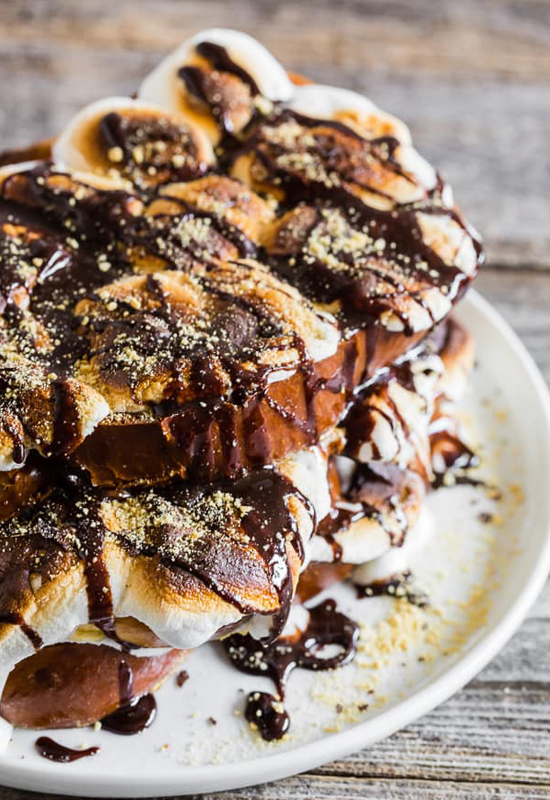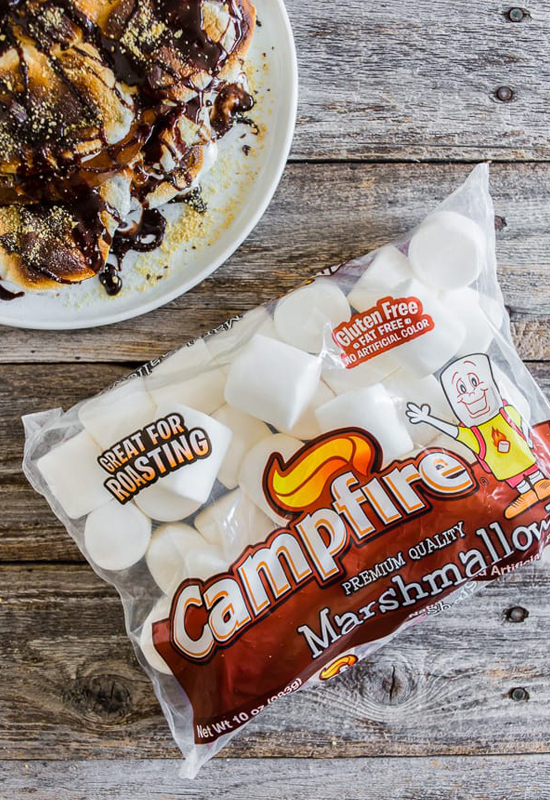 This year I teamed up again with Campfire® marshmallows to bring you this over the top s'mores French toast that while I would 100% eat for breakfast would make a pretty amazing dessert. PLUS it's a great use for leftover challah bread.
I kept it simple by using Campfire® regular marshmallows and just toasted them up on top of freshly made vanilla bean French toast and then I smothered it all in chocolate sauce and a sprinkling of graham cracker crumbs. If I was really feeling adventurous I'm betting a scoop of ice cream on top would be INSANE! Well, insane in a good way.
The best part about using Campfire® marshmallows is that beyond being gooey and fun (I mean, marshmallows are just the best fun food!) you can get really creative because they offer a fun and festive marshmallow for every season. Who doesn't love being festive?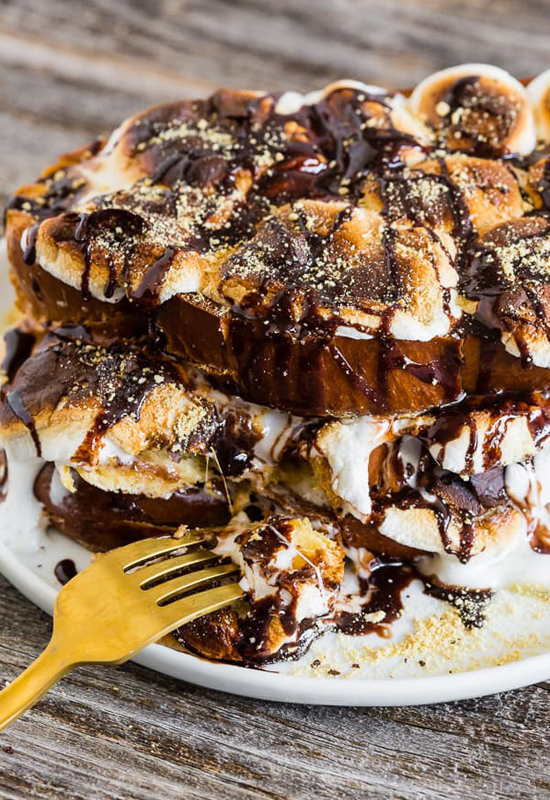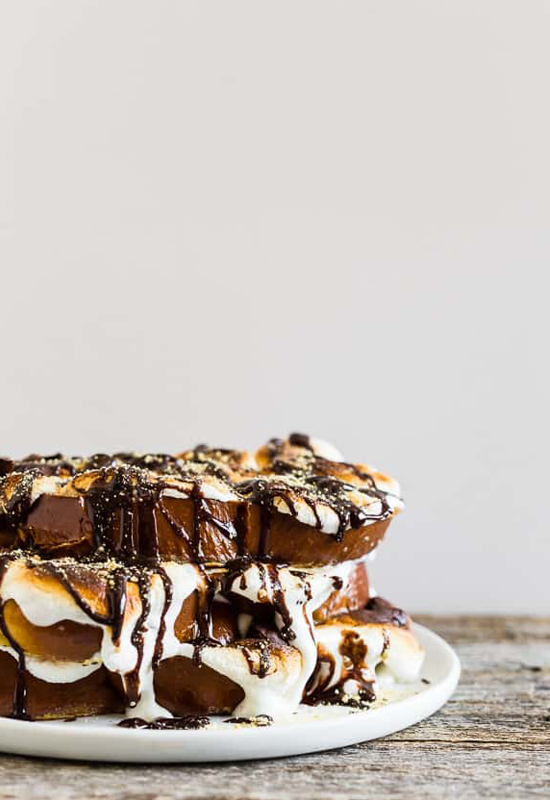 Of course, I also kept it fairly simple by just drizzling on some refrigerated chocolate sauce at the end. I mean, after all that mallow toasting the last thing I wanna do is wait for the chocolate to melt. I wanted to just dig in and have a midday day date with this plate of deliciousness.
For more new s'mores ideas, be sure to try these Cookie Dough Cheesecake S'mores or these S'mores Snack Mix! For more fun and festive recipes and crafts go to CampfireMarshmallows.com and follow us on Pinterest!
We love seeing photos of your recipes and how you "Make it with Marshmallows!" so be sure to share your photos with us on Facebook, Instagram and Twitter.
Blog post by: Nutmeg Nanny