Holiday Marshmallow Garland
When it comes to holiday crafts, Marshmallow Garland is a must make. It is so simple to put together and every year turns out to be great activity for the kids when they are off of school for the winter break. With only a few fun supplies you can whip up a colorful and festive string of marshmallow garland for your Christmas tree or holiday table centerpiece.
When stringing together our marshmallows, I like to use a variety of Campfire marshmallows like the Holiday Mix, Gingerbread, and Mini Marshmallows. Alternate these marshmallows with fresh cranberries and popcorn for beautiful texture and color. You can use classic sewing thread and needles to string the garland items. We have found that the cranberries clean off any stickiness leftover from the marshmallows, so use those in-between!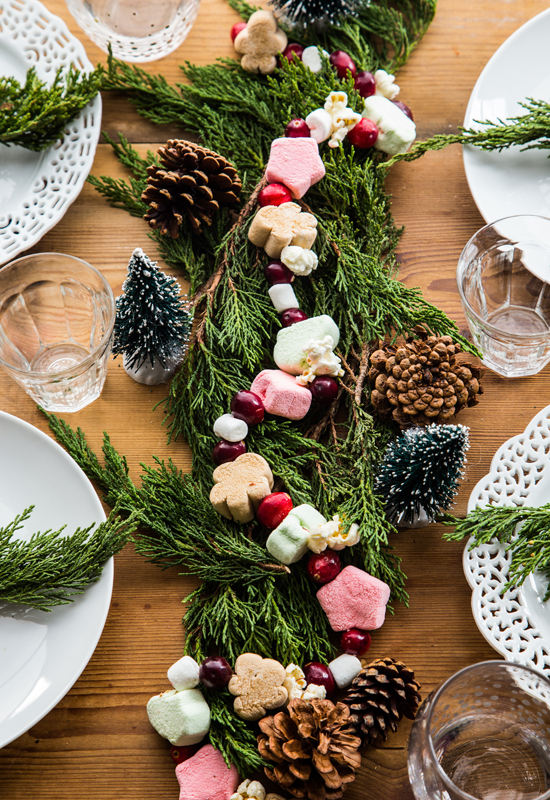 It's true, Marshmallow Garland looks beautiful on the Christmas tree, but it can also make a festive woodland centerpiece. Arrange sprigs of winter greenery along the center of the table and loop a string of Marshmallow Garland along the top and around. Nestle in cinnamon scented pine cones and even small bristle brush trees for a whimsical centerpiece that will have all your guests smiling.
Check out more festive holiday recipes like Gingerbread Cereal Treats, or these adorable Christmas Tree Cereal Treats! You can always find more marshmallow goodness on our Pinterest page!