Classic Marshmallow Cereal Treats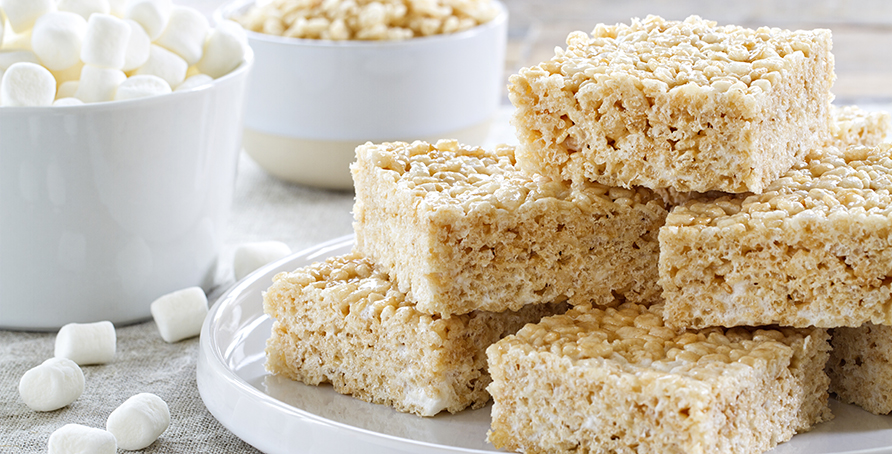 Classic Marshmallow Cereal Squares are pretty much the best, easiest no-bake treat we can imagine. They can please a whole crowd, and they come together in a snap. You can tuck them into lunch boxes, serve them after school, and you know what? They're even fantastic with a cup of coffee in the afternoon.
Marshmallow Cereal Squares are the sort of bar dessert everyone can love. You can mix in any sort of additions you want, from peanut butter to toasty spices, to give them your own personal touch. Use cookie cutters to make them festive, or even add frosting.
They're also great for taking along to any potlucks or holiday parties. They travel so easily, without mess or fuss. They don't need refrigeration or baking. Could you ask for an easier dessert? We don't think so! Easy enough you can even get the little ones in your life involved in whipping them up. A fun treat the whole family can make together.
Be sure to check out CampfireMarshmallows.com and follow us on Pinterest for more fun and festive recipes and crafts!
We love seeing photos of your recipes and how you "Make it with Marshmallows!" so be sure to share your photos with us on Facebook, Instagram and Twitter.