Football Whoopie Pies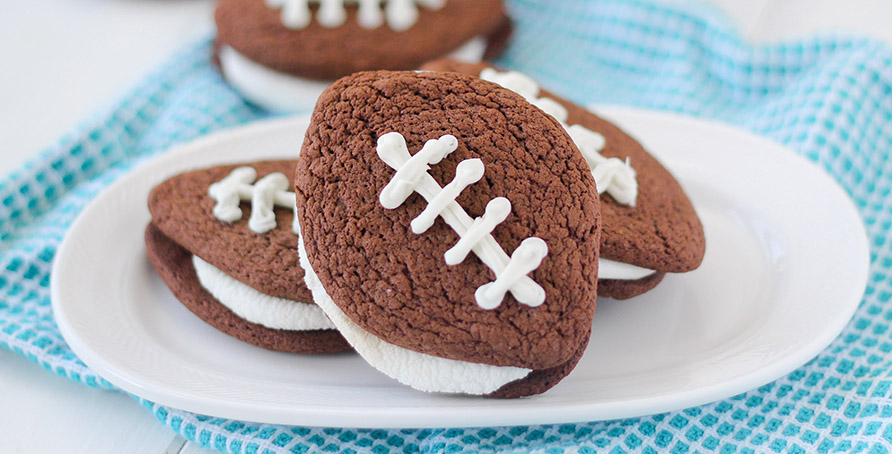 Make way for Football Whoope Pie fun—whether you're hosting your annual party for the big game, or want a sure-to-please treat for your child's football-themed birthday party. These festive, football-shaped whoopie pies are sure to score some points with your fans. With yummy chocolate-y cakes sandwiching a creamy, gooey marshmallow filling, these treats are fun to eat, for kids and adults alike.
Even better? These easy-to-make football snacks don't need a detailed game plan, since they only use five ingredients. And, a timesaving devil's food cake mix prevents any fumbles. You can even make the treats a day ahead, so you'll have time to slip into your team's jersey before kick-off on game day.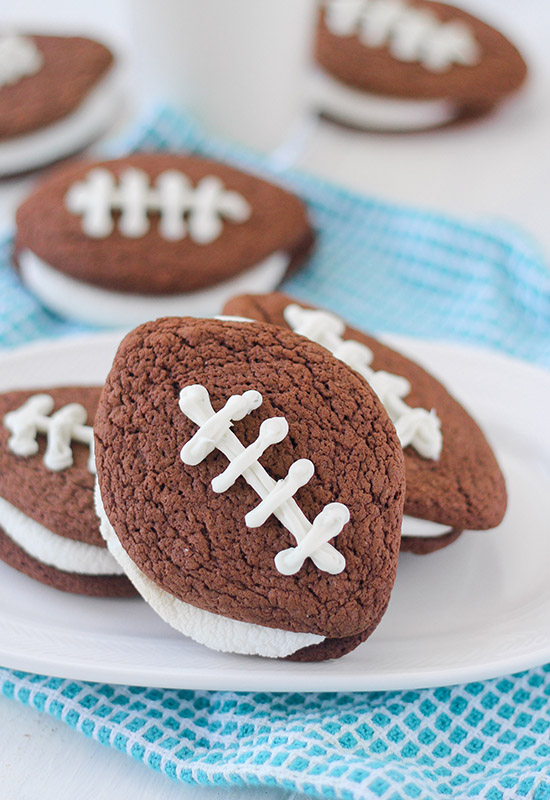 For extra fun, have food coloring on hand for the finishing touch: the football laces. Kids (and adults) get a kick out of showing their team some extra love, with frosting in their team's colors to create their own laces.
Have plenty on hand for your next fun-for-all, 'cause no one is going to let these footballs slip through their fingers!
Be sure to check out CampfireMarshmallows.com and follow us on Pinterest for more fun and festive recipes and crafts!
We love seeing photos of your recipes and how you "Make it with Marshmallows!" so be sure to share your photos with us on Facebook, Instagram and Twitter.